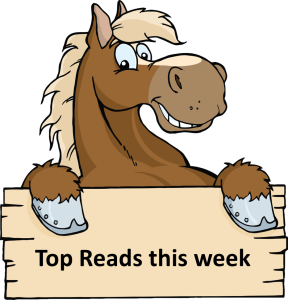 Rounding up top investing articles from around the web, including articles shared on Twitter.
---
Consumer electronics giant Dyson will open a factory in Tuas to manufacture next-generation batteries for the company's new products, describing the move as "the most significant investment in advanced manufacturing in the firm's history".
The new facility, which will span 247,000 sq ft, or the equivalent of 53 basketball courts, will be completed this year and is expected to be fully operational by 2025.
It is part of a broader move to ramp up software, artificial intelligence (AI) and product development globally that will see Dyson double its manufacturing footprint worldwide.
---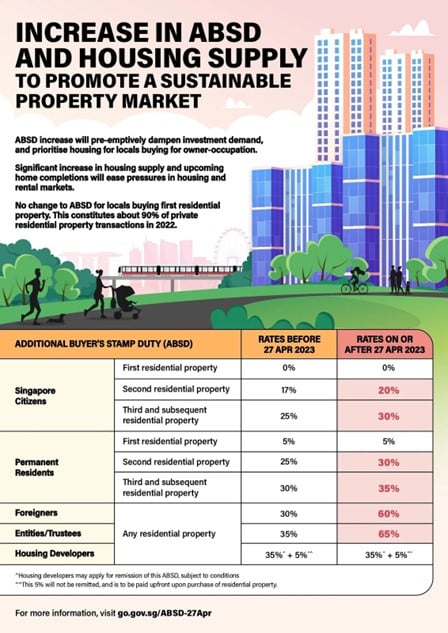 ---
Three men who applied strong glue to their hands to steal chips from casino patrons were on Tuesday handed prison sentences.
Chinese nationals Huang Chunsheng, 50, Jiang Renjing, 55, and Zheng Jiansheng, 64, had each pleaded guilty to a theft charge.
The court heard that the three applied strong glue to their palms, before passing their hands over casino chips belonging to multiple patrons. They managed to steal $1,575 in casino chips in total before they were caught.
---
Top global ship fuelling hub Singapore is unlikely to be ready for ammonia bunkering by the end of 2023, Singapore's Maritime and Port Authority (MPA) said, while industry players have raised concerns about feasibility.
"These views do not represent the assessment of MPA and other government agencies – the timeline before end-2023 is not realistic," the port authority said in a May 1 statement, a day after a deadline for would-be operators to submit an expression of interest in a process launched last December.
---
Former MP and retired ambassador Chiang Hai Ding is being sued by his former daughter-in-law over the ownership of a pre-war shophouse in the Balestier conservation area that is estimated to be worth between $3 million and $4 million.
Ms Sabrina Tan, who married Mr Chiang Joon Arn in December 2011 and filed for divorce in October 2020, contended in her lawsuit against father and son that the shophouse should be considered a matrimonial asset because Dr Chiang had bought the property on behalf of the couple.
She alleged that the property was bought in Dr Chiang's name only because the couple could not buy a private property in their own names during the minimum occupancy period (MOP) of five years from the date they had collected the keys of their Housing Board unit at Pinnacle @ Duxton.
She said Dr Chiang agreed for his name to be used and also contributed $300,000 to help the couple out.
---
Singapore's investment company, Temasek, on Tuesday refuted a claim that it has made an investment worth US$10 million (S$13.4 million) in algorithmic currency company Array.
---
Sabrina, who is 23, undertook clinical DNA testing after showing symptoms of amyotrophic lateral sclerosis (ALS), also known as Lou Gehrig's disease.
ALS is a progressive neurological disease that results in the death of motor neurons – nerve cells that control the muscle. 
Sabrina was diagnosed with ALS via clinical genetic testing in January 2023, after her neurologist called in a genetic doctor when she started exhibiting symptoms. She said she was shocked, but also grateful and relieved by the findings. "I was shocked because there is no family history of ALS, but relieved because I finally knew the reason behind my sudden weakness," she said. She declined to provide her full name as she has not informed all her relatives of her condition.
---
The company, which provides homework assistance and online tutoring, said revenue would be between $175 million and $178 million this quarter, far below FactSet's analyst consensus estimate of $193.6 million.
Chegg is developing its own AI product, CheggMate, which is meant to help students with their homework. The product is built in collaboration with OpenAI, which develops ChatGPT. However, Jefferies analyst Brent Thill says the impact of the product is uncertain. 
---
Notable short seller Hindenburg Research is going after famed activist investor Carl Icahn.
The Nathan Anderson-led firm took a short position against Icahn Enterprises, alleging "inflated" asset valuations, among other reasons, for what it says is an unusually high net asset value premium in shares of the publicly traded holding company.
"Overall, we think Icahn, a legend of Wall Street, has made a classic mistake of taking on too much leverage in the face of sustained losses: a combination that rarely ends well," Hindenburg Research said in a note released Tuesday.
The shares tumbled 20% on Tuesday.
Icahn, the most well known corporate raider in history, made his name after pulling off a hostile takeover of Trans World Airlines in the 1980s, stripping the company of its assets. Most recently, the billionaire investor has engaged in activist investing in McDonald's and biotech firm Illumina.
---
Samsung is restricting the use of so-called generative artificial intelligence tools such as ChatGPT for employees after the company discovered such services were being misused.
The South Korean technology giant confirmed to CNBC Tuesday that it is temporarily restricting the use of generative AI through the company's personal computers.
Samsung told employees to take precautions when using ChatGPT and other products outside of work and advised workers not to enter any personal or company related information into the services.
---
AMD's report comes as the PC industry is in a deep slump, with shipments dropping 30% in the first quarter, according to IDC.
AMD CEO Lisa Su signaled that the company sees "growth in the second half of the year as the PC and server markets strengthen."
Looking for a comprehensive guide to investing? Check out the FH Complete Guide to Investing, Stocks Masterclass and REITs Masterclass for Singapore investors.
2023 Stock Watch: Support the site as a Patron and get stock market updates. Like our Facebook Page and join our Telegram Channel for weekly updates!
Join Financial Horse's Investing Community!