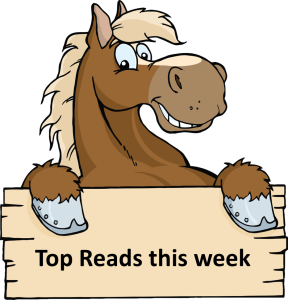 Rounding up top investing articles from around the web, including articles shared in our Facebook Group and Reddit Community: r/SingaporeInvestments.
---
Global health officials are trying to determine the facts of China's Covid-19 outbreak and how to prevent a further spread as the government's official newspaper on Wednesday rallied citizens for a "final victory" over the virus.
"China and the Chinese people will surely win the final victory against the epidemic," the Chinese Communist Party's People's Daily said in an editorial, rebutting criticism of its tough anti-virus regime that triggered historic protests late last year.
---
Under his leadership, Creative became famous for its Sound Blaster sound cards and digital entertainment products. It became the first Singaporean company to list shares on the Nasdaq in 1992.
Mr Sim had also gone to war with Apple co-founder Steve Jobs over their companies' portable music players. He sued the iPod maker in 2006 for patent infringements and walked away with a US$100 million (S$134 million) settlement. 
With competition and industry changes, Creative's fortunes took a dive and Mr Sim's name also dropped off the headlines.
It made a comeback in 2019 with Super X-Fi, an audio technology that it spent 20 years developing to the tune of US$100 million. The tech allows headphone users to experience sound in expansive, three-dimensional detail, like in real life.
---
Prices of Housing Board resale flats climbed slightly for the 30th straight month in December, with analysts expecting prices to moderate further in 2023 on the back of cooling measures.
Huttons Asia chief executive Mark Yip said the cooling measures, higher interest rates and buyers resisting higher prices were a "triple whammy" for sellers.
"Excluding flats which are newer or have unique attributes, a majority of flats are sold close to the last transacted prices, reflecting a slight shift in bargaining power to buyers," he said, adding that the price growth in December was the slowest since August 2019.
---
When contacted by The Straits Times, Ng, 73, said on Wednesday: "I resigned from the World Sailing Ethics Commission in December 2020. I served the World Sailing Ethics Commission as a volunteer and have done so without fear and favour, and in full compliance with its rules and regulations. "World Sailing has no jurisdiction over me after December 2020. I have not taken part in any of their proceedings and reject any allegations and sanctions made against me by World Sailing."
Ng was accused of failure to act with utmost integrity, honesty and responsibility and acting in a manner that is likely to compromise the impartiality of the Ethics Commission. The decision was reached by a three-member independent panel, chaired by London-based lawyer and former English Premier League footballer Gareth Farrelly. The other two members were John Shea and Laura McCallum.
---
aiwanese shipping giant Evergreen Marine Corporation has rewarded employees with massive year-end bonuses worth between 10 and 52 months of salary each, after posting bumper 2022 profits.
Local media outlets reported how most of the company's junior workers with a monthly salary of NT$40,000 (S$1,750) took home bonuses worth NT$2 million each last weekend, which is equivalent to four years' pay.
The 2022 payout is even higher than the 40 months' bonus which the company paid in 2021, which had set a record at the time for the highest year-end bonus ever paid by a listed Taiwanese company.
Thanks to the rebound of global container shipping lines following pandemic lockdowns, as well as soaring shipping prices, the company reported a net profit of NT$304.35 billion for the first three quarters of 2022. The FY2022 earnings are expected to be released in March 2023.
---
The staff of a South Korean oil refining company, Hyundai Oilbank, have received bonuses that are 1,000 per cent of their base salaries, following a strong performance in profits for 2022, The Korean Herald reported.
Another anonymous industry official was further quoted as saying that "global dynamics" have been a key factor in the profits of refining companies.
In particular, the prolonged impact of Russia's invasion of Ukraine, and increased demand for heating in the winter have caused a surge in the global oil price.
Another factor is the decision by the Organisation of Petroleum Exporting Countries (OPEC) and its partners to maintain their policy of cutting oil production to 2 million barrels a day, under the leadership of Russia and Saudi Arabia.
---
The China Banking and Insurance Regulatory Commission said Friday it approved Ant Group's request to increase the amount of registered capital for the company's consumer unit, to 18.5 billion yuan from 8 billion yuan.
Chinese media previously reported the news of the banking regulator's approval, whose terms were previously released publicly.
Since the abrupt suspension of its massive IPO in late 2020, Ant has been working with Chinese regulators to restructure its business.
---
The latest data from 2021 shows the share of the population in the middle class continues to hover around 50%, around where it has been since 2011. Prior to that year, the share of middle class Americans had been consistently shrinking since a peak of 61% in 1971.
Pew defines "middle class" as those earning between two-thirds and twice the median American household income, which in 2021 was $70,784, according to the
United States Census Bureau
. That means American households earning as little as $47,189 and up to $141,568 are technically in the middle class.
---
The Japanese government will give families up to 1 million yen ($7,670) per child if they opt to move out of Tokyo, according to multiple media reports.
The government was already offering 300,000 yen per child for families relocating to other parts of the country.
---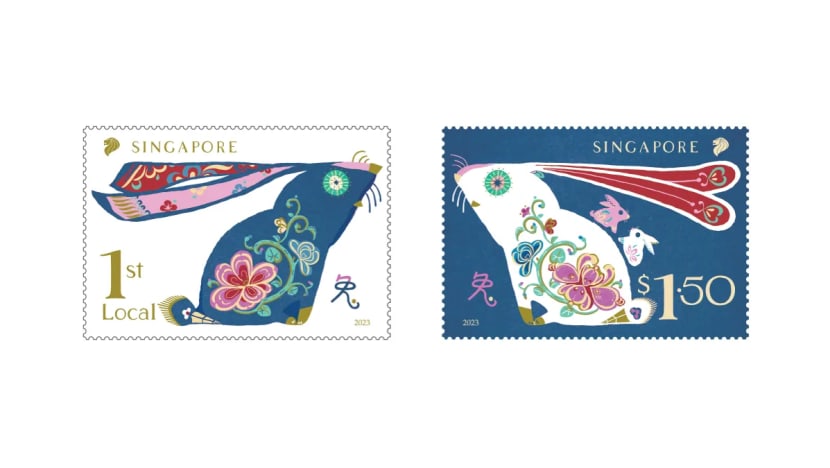 Looking for a comprehensive guide to investing? Check out the FH Complete Guide to Investing, Stocks Masterclass and REITs Masterclass for Singapore investors.
2023 Stock Watch: Support the site as a Patron and get stock market updates. Like our Facebook Page and join our Telegram Channel for weekly updates!
Join Financial Horse's Investing Community!