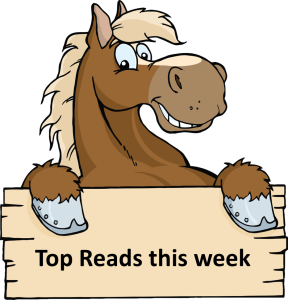 Rounding up top investing articles from around the web, including articles shared in our Facebook Group and Reddit Community: r/SingaporeInvestments.
---
Many Singaporeans will be celebrating the Chinese New Year, which falls on Jan 22 in 2023, away from home.  With international borders reopened, Covid-19 curbs eased and a long weekend during the festive season, several travel agencies have reported a spike in overseas travel, with some saying the demand is comparable to pre-pandemic levels.
Mr Jeremiah Wong, senior marketing communications manager of Chan Brothers Travel, said compared with CNY in 2022, the travel agency has seen a sevenfold increase in bookings for CNY 2023.
The number of customers who are travelling overseas during CNY has reached 85 per cent of pre-pandemic days, he added. 
Mr Wong said the top three destinations are Europe, Japan and South Korea, with the average travel duration about eight days.
---
A 38-year-old Ministry of Education (MOE) teacher has been detained for planning to travel to Palestine and engage in armed jihad.
Mohamed Khairul Riduan Mohamed Sarip was arrested in October 2022 under the Internal Security Act, the Internal Security Department (ISD) said on Wednesday. He was influenced by radical videos online, including the teachings of foreign preachers.
He is the first public servant to have been dealt with for terrorism-related offences, Law and Home Affairs Minister K. Shanmugam said on Wednesday.
---
The US aviation sector was struggling to return to normal on Wednesday following a nationwide ground stop imposed by the Federal Aviation Administration (FAA) computer system failure overnight on Tuesday that forced a 90-minute halt to all US departing flights.
FAA officials said a preliminary review traced the outage to a damaged database file, but added that there was no evidence of a cyberattack and that investigation was continuing. The same file corrupted both the main system and its backup, said people familiar with the review, who asked not to be identified.
---
Two passengers were slightly injured on a Scoot flight set to take off from Taoyuan International Airport in Taiwan for Singapore on Tuesday evening after a portable charger caught fire. The fire was put out and flight TR993 was rescheduled.
The incident prompted questions on battery safety – in particular why power banks catch fire, why they are not allowed in checked-in baggage and what safety precautions users should take. Tech editor Irene Tham answers these questions and more.
---
Russia's revenue from fossil fuel exports collapsed in December, according to a new report, significantly hampering President Vladimir Putin's ability to finance the war in Ukraine.
"The EU's oil ban and the oil price cap have finally kicked in and the impact is as significant as expected," said Lauri Myllyvirta, lead analyst at the Centre for Research on Energy and Clean Air.
"This shows that we have the tools to help Ukraine prevail against Russia's aggression," Myllyvirta said.
---
1. The Innovator
You see unique opportunities for innovation during times of crisis or change.
The more complicated a problem is, the more excited you get.
You're the first to ask, "What if we tried doing this another way?"
You can be impulsive and change your mind a lot, which only serves to heighten your creativity.
---
FTX has recovered at least $5 billion of liquid assets, including cash, crypto and securities, attorneys told a Delaware bankruptcy judge.
The crypto exchange was once valued at $32 billion but imploded after reports of financial impropriety, which led to criminal and regulatory probes and the arrest of CEO Sam Bankman-Fried.
FTX's new CEO, John J. Ray, previously attested that at least $8 billion of customer assets were unaccounted for in the "worst" case of corporate control he'd ever seen.
---
Digital Currency Group CEO Barry Silbert and Cameron Winklevoss, co-founder of crypto exchange Gemini, are engaged in a public feud over customer assets.
At issue is $900 million of Gemini client funds that sit frozen inside DCG subsidiary Gensis.
Winklevoss and Silbert are early backers of bitcoin and have been at the center of the crypto community for years.
---
Apple could release a MacBook Pro laptop with a touchscreen as soon as 2025, according to a report from Bloomberg.
The move would mark a significant reversal for Apple, which has said for years that touchscreen laptops are ergonomically inferior.
Apple's Mac business doesn't need a shot in the arm — sales are up 40% since 2020.
---
The World Bank slashed its 2023 global economy growth outlook to 1.7% for 2023 from its earlier projection of 3%.
It would mark "the third weakest pace of growth in nearly three decades, overshadowed only by the global recessions caused by the pandemic and the global financial crisis," the World Bank said.
---
Disney is opposing activist investor Nelson Peltz's attempt to join the board as the two sides prepare for a proxy battle.
The company also named Mark Parker, the executive chairman of Nike, its new chairman of the board.
Peltz, who leads Trian Fund Management, said Disney had "lost its way."
---
More super-rich families are setting up offices in Singapore to manage their wealth, with the number of such offices nearly doubling from two years ago.
Singapore currently has about 700 family offices, up from 400 in end-2020 and up sevenfold from 2017, according to government estimates.
These families are coming not only from Asia, but also Europe and America. Demand from Asia is particularly prominent though, given that private wealth in the region has grown faster than elsewhere in the world, industry observers said.
Looking for a comprehensive guide to investing? Check out the FH Complete Guide to Investing, Stocks Masterclass and REITs Masterclass for Singapore investors.
2023 Stock Watch: Support the site as a Patron and get stock market updates. Like our Facebook Page and join our Telegram Channel for weekly updates!
Join Financial Horse's Investing Community!