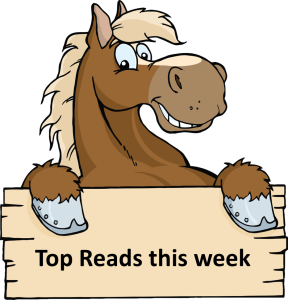 Rounding up top investing articles from around the web, including articles shared on Twitter.
---
A stronger Singapore dollar is helping ease inflation but has also landed the central bank with its biggest annual loss, mostly due to negative currency translation effects on its official foreign reserves (OFR).
Meanwhile, core inflation – that strips away accommodation and private transport costs and better reflects the expenses of Singapore households – may prove to be surprisingly stubborn. The Monetary Authority of Singapore (MAS) on Wednesday (July 5) raised its end-2023 forecast for core inflation to 2.5 to 3.0 per cent, up from an estimate of 2.5 per cent made in April.
In all, MAS recorded a net loss of $30.8 billion for the financial year. This is the largest loss MAS has ever recorded, said its managing director Ravi Menon.
---
A fire at an industrial building storing chemicals in Tuas was brought under control by the Singapore Civil Defence Force (SCDF) on Wednesday morning, but not before damaging $10 million worth of chemical materials.
The building that caught fire at 132 Pioneer Road is owned by Megachem, a wholesaler and distributor of speciality chemicals supplied to companies in the oil and gas, semiconductor and pharmaceutical industries. The SCDF said chemicals were stored on the premises.
---
There are 413 companies with more than $500 million in shareholders' equity. About two in five, or 165, of these have chief executives or managing directors who are Singapore citizens.
Deputy Prime Minister and Finance Minister Lawrence Wong revealed these figures in response to a question from Non-Constituency MP Leong Mun Wai on Tuesday.
In a written parliamentary question, the Progress Singapore Party secretary-general asked, as at Dec 31, 2022, how many companies registered with the Accounting and Corporate Regulatory Authority with more than $500 million in shareholders' equity have chief executives who are Singapore citizens.
Under the private-sector requirement for presidential hopefuls, a person must have served as chief executive of a company for at least three years, during which time the company must, on average, have at least $500 million in shareholders' equity and made a profit after tax throughout.
---
Singapore has not imposed a general trade ban on Myanmar as it does not want to worsen the suffering of people in the country, said Foreign Minister Vivian Balakrishnan on Monday.
But, at the same time, the Republic remains committed to implementing its policy to prevent the sale of items that have potential military application to Myanmar and can be used to hurt unarmed civilians.
---
"The shared responsibility framework focuses on strengthening the roles and accountabilities of the key parties who can mitigate the risk of phishing scams and to preserve confidence in digital payments and banking in Singapore.
"This includes making clear the duties of such key parties – financial institutions and telecommunication companies (telcos) in particular, given the focus on phishing scams – and the responsibility of customers themselves to be vigilant against scams.
"The framework will also establish the appropriate mechanisms for sharing losses amongst these parties when scams occur and duties are breached. This is a distinct and separate approach from scam insurance, where a third party provides guarantee of compensation to an insured party, when he or she suffers scam losses."
The spokesman also said that for the recent scam cases, CPF monies were paid to verified bank accounts of members. "The Police will spare no effort in tracking down those responsible for such malware incidents and will take tough action against them," she added.
The framework for the equitable sharing of losses suffered by scam victims was announced in February 2022. Five months later, the Monetary Authority of Singapore (MAS) said a draft for the framework had been delayed due to the complexity of the issues involved.
---
 About 1.5 million Singaporeans will receive up to $700 in cash in August to help with their living expenses, under a scheme announced by Deputy Prime Minister Lawrence Wong in his Budget speech in February.
The Ministry of Finance (MOF) said on Tuesday that eligible citizens would receive an additional $300 from the Goods and Services Tax Voucher (GSTV) scheme cash payment in 2023.
---
The crux of the debate over the renting of state-owned black-and-white bungalows by two Cabinet ministers is not about allegations of corruption, but the question of political optics, said Leader of the Opposition Pritam Singh.
Mr Leong said the PSP is not against ministers living well, but he said that there is a perception of unfairness.
He questioned whether SLA had offered other tenants of black-and-white bungalows the same treatment as Mr Shanmugam and Dr Balakrishnan, by paying hundreds of thousands of dollars for preparatory work and allowing them to construct swimming pools and cut down trees, for instance.
He also asked PM Lee if he would commit to applying the ministerial code of conduct more stringently in future.
PM Lee said Mr Leong was trying to play up the fact that some ministers live in properties like good class bungalows (GCBs).
"What he really means is, should I or should I not allow ministers to rent GCBs, or to rent 'black-and-whites'? My answer is, I do not object," he said.
"(Ministers) live within their salary. They live within their means… They comply with the laws, they do things properly. And most importantly, they continue to do their duties as a minister and to serve their constituents and to serve Singaporeans and to make a contribution to my team," he added.
---
CPIB, directed by Prime Minister Lee Hsien Loong to investigate the matter on May 17, found no evidence of corruption or criminal wrongdoing in the two rental transactions.
Tenancy rules were applied fairly with no corrupt intent in the processing of the rentals, and no preferential treatment was given or privileged information disclosed to the ministers and their spouses, the anti-corruption watchdog found.
For instance, both ministers had not been offered the properties under the table.
Mr Shanmugam had asked the Ministry of Law's then deputy secretary for a list of properties available to the public for rent and had visited them. All of them had a "for lease" sign prominently displayed.
Dr Balakrishnan, meanwhile, had found out about 31 Ridout Road through his wife, who had gone past the property and come across the "for lease" sign.
A Code of Conduct for Ministers has been in place since 1954, and was last updated in 2005. It expects ministers to be scrupulously above board, and ensure that there is no real or perceived conflict between their official duties and private interests.
In the case of 26 Ridout Road, a conflict of interest could have arisen as Mr Shanmugam's Law Ministry oversees SLA, which manages the property.
But SM Teo found that both ministers, and the public officers involved, had duly declared any potential conflict and followed proper processes to prevent any from arising.
---
China is restricting exports of two niche metals — germanium and gallium — that are key to manufacture electronics and semiconductors, as the tech battle with the U.S. and Europe heats up.
Germanium is used in fiber optic products and night-vision goggles, while gallium is a critical material for semiconductors.
China produces 60% of the world's germanium and 80% of gallium, according to the Critical Raw Materials Alliance, an industry body.
However, analysts said the impact of the restrictions will be limited, as there are other sources of the metals and substitute materials can be used.
Looking for a comprehensive guide to investing? Check out the FH Complete Guide to Investing, Stocks Masterclass and REITs Masterclass for Singapore investors.
2023 Stock Watch: Support the site as a Patron and get stock market updates. Like our Facebook Page and join our Telegram Channel for weekly updates!
Join Financial Horse's Investing Community!