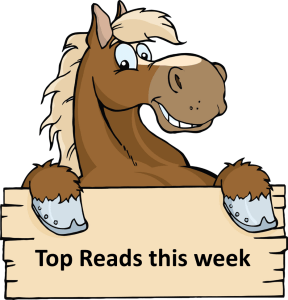 Rounding up top reads from around the web, as shared by fellow investors and myself in the Financial Horse Facebook Group.
---
This year the amount of money in passive U.S. equity funds is expected to surpass active funds for the first time, with most new cash flowing into the most basic ETFs.
It's been a trying decade for Rob Lovelace. Capital Group Cos., the money-management firm his father's father founded in Los Angeles during the Great Depression, took a beating after the financial crisis. For Lovelace, that trend only reinforces his commitment to the research-focused investing style he inherited from his grandfather and father. "This Capital System is different and unique," he says. "And it works. That's special. Why would I change that?" In some respects, Lovelace is resigned to the trend toward such low-cost, passive investing. "We don't fight passive," he says. "It's OK. We just know what we do is even better."
---
Mike Loewengart, E-Trade's vice president for investment strategy, said he was alarmed by an increasing trend among investors, even "younger ones in the accumulation phase," to opt for stocks with high dividend yields. "People like the comfort of the dividend," he said. "These stocks or funds or portfolios of high-yielding stocks will have lower betas than the broad market," he said.
Beta is a measure of price volatility. If a stock has a beta of 1 when compared with the S&P 500 Index SPX, -0.49% for example, its price volatility for the selected period has matched that of the index. Lower beta means less price movement, which might make it easier for an investor to sleep at night. Then again, for an investor with decades to go until he or she needs to draw upon the nest egg being built, significant price swings need to be accepted to enjoy the stock market's tendency to rise over long periods.
---
No. 6. The biggest mistake I see investors make is they do not have a plan, or they have a plan and they do not stick to it because the markets drop and they come to doubt their strategy. The strongest and most sound plan is to be a long-term investor, do not time the markets and just stay put. Have a smartly diversified portfolio of global stocks and bonds and a little cash. Most importantly, figure out how much you need to save each year to get to your retirement goal and assume about a 6% return for a diversified portfolio.
---
A thoughtful post. What has NS taught you?
---
The technical aspects of reading financial statement should not be too demanding. The slightly more difficult part comes where you have the duty to adjust the numbers and interpret them from a value investing lens. Through understanding the way the management accounts their numbers, it reveals how much transparency there is in the management too. You should never attempt to interpret the numbers on its own. Read it after understanding the story behind the numbers so that you can have the bigger picture.
---
This is the story of how the greatest retail innovation of the internet age was created, in the face of sound logic and reason that suggested it might very well be disastrous. It's also a story of how a frankly bland idea — fast shipping — was powerful enough to alter consumer psychology forever.
---
From my one meeting at its headquarters, I'm not going to generalize all Uber corporate employees as rich clueless people who take advantage of others. But what I will say is that if you've never gotten your hands dirty by working a close to minimum wage job, especially in the service sector, you have no idea how hard it is to make a living in such professions. A firm's culture starts at the top. Uber had grown accustomed to treating people poorly in general, not just its contractors, due to its growth.
Even better than grinding away at Uber corporate is being an early investor. Make your capital work hard for you, so you don't have to.
---
Benign, Brinkmanship, Trade War.
---
DBS Chief Executive Officer Piyush Gupta downplayed the competitive threat for the local banks of the possible entry of digital-only banks in a recent interview with Bloomberg News. "To my mind, that's just basically giving a few more banking licenses," he said. Gupta said he'd only see a problem in Singapore if virtual banks are allowed to operate on more lenient terms than the incumbents.
---
Australian regulators on Wednesday blocked the multi-billion-dollar merger between Vodafone Hutchison Australia and TPG Telecom, in a surprise announcement that sent shares in the two firms plunging.
---
Singaporeans aren't spending like they used to, at least not in shopping malls. There are too many already and more are being built. But investors still have good reasons to back mall owners. The city-state has 6.1 million square metres of retail space, of which 8.7 per cent is vacant. Yet companies are forecast to add a further 364,000 sq m, with the biggest chunk hitting the market this year. This is when online shopping is catching on, retailers such as Crabtree and Evelyn are closing physical stores, and rents are scraping the bottom. Paradoxically, REITs that own malls are outperforming the benchmark Straits Times Index. Interest rates may be a part of the story.
---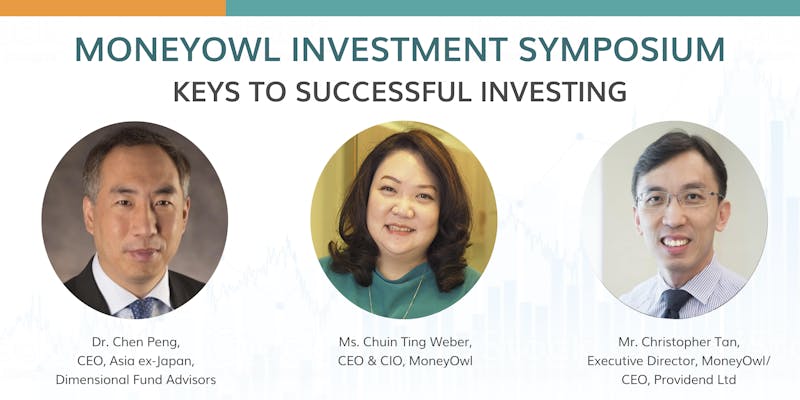 Free event by MoneyOwl on 25 May 2019 (Saturday), 9am – 12.30pm @ Stephen Riady Auditorium, One Marina Boulevard, Singapore 018989.
Meet the people from MoneyOwl and Dimensional Fund Advisors and learn from investment and advisory experts.
Registration link: https://www.eventbrite.sg/e/moneyowl-investment-symposium-registration-60702740531
---
Till next time, Financial Horse, signing out! 
Enjoyed this article? Do consider supporting the site as a Patron and receive exclusive content. Big shoutout to all Patrons for their generous support, and for helping to keep this site going! 
Like our Facebook Page and join the Facebook Group to continue the discussion! Do also join our private Telegram Group for a friendly chat on anything investing related!