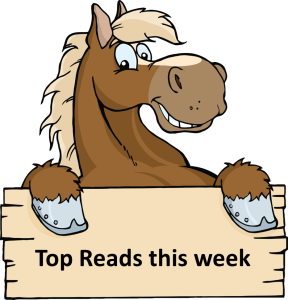 Looking for a comprehensive guide to investing? Check out the FH Complete Guide to Investing and FH REITs Masterclass for Singapore investors.
---
MAS has called on locally-incorporated banks headquartered in Singapore ("Local Banks") to cap their total dividends per share ("DPS") for FY2020 at 60% of FY2019's DPS, and offer shareholders the option of receiving the dividends to be paid for FY2020 in scrip in lieu of cash. While the Local Banks' capital positions are strong, the dividend restrictions are a pre-emptive measure to bolster their resilience and capacity to support lending to businesses and individuals through an uncertain period ahead for our economy.  Earlier, in April 2020, MAS had encouraged banks in Singapore to ensure that sustained lending took priority over discretionary distributions. 
---
Singapore's overall unemployment rate rose in the second quarter to its highest level in more than a decade, as retrenchments more than doubled and total employment declined amid the COVID-19 pandemic. The overall unemployment rate rose to 2.9 per cent from 2.4 per cent in the preceding quarter, while total employment (excluding foreign domestic workers) plunged more than four-fold, preliminary data from the Ministry of Manpower (MOM) on Wednesday (Jul 29) showed.
"However, unemployment rates remained lower than previous recessionary peaks during the global financial crisis and SARS," MOM added.
---
3 pawnbrokers listed on SGX: MoneyMax, ValueMax and Maxi-Cash. Pawnbrokers' main source of income hails from the interest charged from loaning out the principal sums to the consumers. If they could not redeem their items in 6 months' time, the pawnbrokers will have the right to take ownership of the items and sell it out in the market to recover the principal sums.  Singapore Pawnbrokers' Association ("SPA"), together with Ministry of Law's Registry of Pawnbrokers has come out with an interest cushioning plan.
---
QAF Ltd is a leading multi-industry food company with core businesses in bakery, primary production (of hogs) and distribution & warehousing. QAF's extensive operations and distribution networks cover a variety of Asia Pacific countries such as Singapore, Malaysia, the Philippines, Cambodia and Taiwan and employs around 9,000 people regionally. Other than the renowned Gardenia brand, the group also owns several other popular brands including Bonjour under the Bakery division, High Country and Murray Valley for its Primary Production division, and Farmland and Orchard Fresh for its Distribution and Warehousing division.
---
Singapore is now seeing a third wave of imported Covid-19 cases, with more than 100 such cases confirmed in the past month, with over half from India.
---
Singapore and Malaysia held a ceremony at the Causeway on Thursday (Jul 30) to mark the official resumption of the Rapid Transit System (RTS) Link project. Passenger services are slated to start end-2026.
---
Workers' Party (WP) secretary-general Pritam Singh detailed on Tuesday (Jul 28) how he would allocate half of his allowance as Leader of the Opposition towards helping low-income residents, various needs of the party and other causes.
---
In a listing posted today, the Elon Musk-led company said it is seeking a manager in the city-state to lead its sales operations, help bring Tesla to market in volume, and streamline the company's retail presence across the country.
---
A consultation report has recommended that the Singapore Interbank Offered Rate (Sibor) be discontinued in three to four years, and that the Singapore Overnight Rate Average (Sora) be used as the main interest rate benchmark for Singapore's financial markets. The proposed shift will support the deepening of Sora markets, resulting in more transparent loan-market pricing for borrowers, and more efficient risk management for lenders, said the report, titled "Sibor reform and the future landscape of SGD interest rate benchmarks".
---
CAPITALAND Retail China Trust (CRCT) is assessing its tenant mix amid the Covid-19 pandemic and may "take the hard decision" to phase out tenants if their business formats are not viable, said Tan Tze Wooi, chief executive of the real estate investment trust (Reit)'s manager.
---
Pacific International Lines Pte. Ltd. is getting $110 million in funding from an affiliate of Singapore's sovereign-wealth fund that will keep the debt-ridden container ship operator in business while talks continue to secure a bigger lifeline of $450 million. PIL won the investment from Temasek Holdings unit Heliconia Capital Management, which has emerged as a white knight in a restructuring package that will freeze loan payments to the carrier's top dozen lenders until the end of the year.
---
Singapore bank DBS has partnered with the Government Technology Agency of Singapore (GovTech) to pilot the use of the SingPass face verification technology with the hope of speeding up the digital banking registration process.
---
Major indexes opened modestly higher and gains accelerated after the Fed, as expected, left rates near zero at the end of its two-day policy meeting. The central bank also said it would continue increasing holdings of Treasurys and other securities.
---
Stocks in Asia Pacific were mixed on Wednesday, as shares in mainland China led gains among the region's major markets.
Investor focus was likely on the upcoming rate decision by the Fed, expected to be out sometime on Wednesday stateside.
Australia's Consumer Price Index fell 1.9% in the June 2020 quarter, according to data released by the country's Bureau of Statistics.
Shares of Japanese automaker Nissan Motor plummeted 10.39% on Wednesday after the company on Tuesday forecast a 470 billion yen loss for the fiscal year 2020.
---
Gold's surge to an all-time high is winning over a wider fan base of pension funds, insurance companies and private wealth specialists. Managers who run long-term portfolios worth trillions of dollars are taking interest in gold as they search for returns in a yield-starved investing landscape. The broader array of buyers is one of the key dynamics behind the rally to $2,000 an ounce, even as gold's traditional customers in India and China remain on the sidelines.
---
Huawei became the biggest smartphone player in the world in the second quarter for the first time overtaking Samsung and Apple. The Chinese vendor shipped 55.8 million devices, down 5% year on year, according to research firm Canalys.
But analyst cast doubt over whether this was sustainable given the fact that over 70% of Huawei's sales in the second quarter came from China while its overseas markets took a hit. 
---
Qualcomm reported third-quarter earnings on Wednesday. Qualcomm announced a long-term patent agreement with Huawei, settling a major unanswered legal question for the company. But the company said it expected 5G handset shipments would be 15% lower year over year in the quarter ending in September, due to a customer delaying a "global 5G handset launch."
---
Eastman Kodak shares soared on Wednesday after President Donald Trump announced a deal to work with the photography pioneer to produce ingredients in generic drugs in response to the coronavirus pandemic.
---
Confirmed cases in Hong Kong have soared in July, with a new daily high of 145 reported this week alone. "We are on the verge of a large-scale community outbreak, which may lead to a collapse of our hospital system and cost lives, especially of the elderly," Chief Executive Carrie Lam said.
New and stricter social distancing rules take effect in the city today, with a ban on gatherings of more than two people and the suspension of dine-in services.
---
The usual rule of thumb is that incumbency combined with a strong economy almost guarantees re-election – in 1992, Bush senior was primarily a victim of a recessionary economy that failed to rebound by Election Day. But Covid-19, of course, has decimated the economy, causing the most serious economic shock since the Great Depression. Voters who pointed to their soaring 401K retirement plans to rationalise their support for a president whose behaviour they often found distasteful, are shopping around. Many, the polls suggest, have already checked out.
---
Sero survey finds 57% of Mumbai slum-dwellers have antibodies

Fewer cases may be due to herd immunity, not measures: expert
---
Looking for a comprehensive guide to investing? Check out the FH Complete Guide to Investing and FH REITs Masterclass for Singapore investors.
Stock Watch 2020: Support the site as a Patron and get market updates. Like our Facebook Page and join the Facebook Group to continue the discussion!