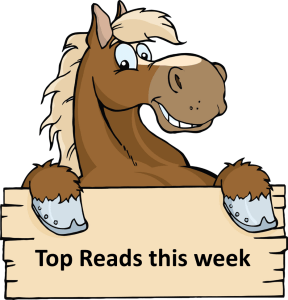 Rounding up top reads from around the web, including articles shared by fellow investors in the Financial Horse Facebook Group.
---
A "V-shaped recovery" is possible for Hong Kong's key stock index, which has fallen 12 per cent in six months. Hang Seng stock index was the third-biggest loser out of 94 global benchmarks in the past six months, surpassed only by Kazakhstan and Zambia.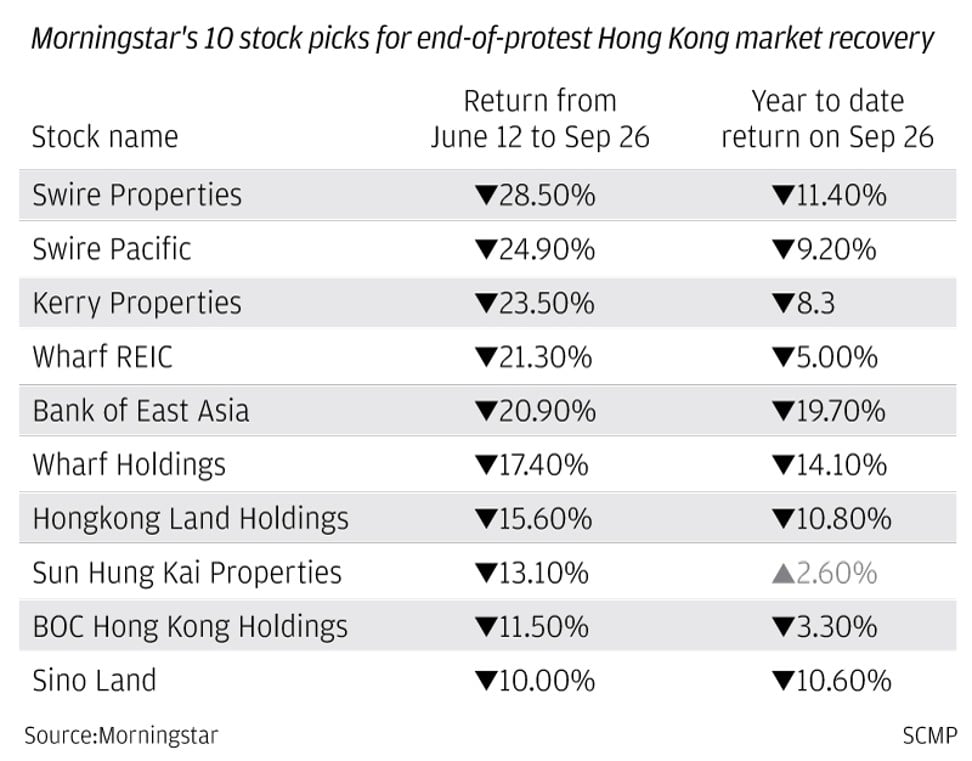 ---
Mapletree Commercial Trust (MCT): Higher contribution from its assets – VivoCity, Mapletree Business City (MBC) I, PSA Building and Bank of America Merrill Lynch HarbourFront Mapletree Commercial Trust – boosted MCT's second-quarter performance, all except for Mapletree Anson. For the three months ended Sept 30, the commercial landlord posted a distribution per unit of 2.32 cents, up from 2.27 cents a year ago. Gross revenue rose 1.9 per cent to $112 million, while net property income added 1.7 per cent to $87.7 million.
It has called for a trading halt on Wednesday morning, before announcing its intention to raise gross proceeds of no less than $902.3 million through a private placement and preferential offering. The private placement will have an issue price of between $2.240 and $2.280 per new unit, while the preferential offering's issue price is between $2.200 and $2.240 per new unit. MCT units closed one cent lower at $2.34 on Tuesday.
---
Be willing to change: If you want to make more money than you're making right now, you also have to be willing to make some changes in your life, particularly changes that will push you out of your comfort zone.
Sincero believes that we play a role in creating our current financial situations by following the same patterns of behavior over and over again. This could mean working at the same job for years on end without asking for a raise or continuously spending money on shopping sprees. But, whatever your personal patterns are, she's clear on the fact that you need to make the conscious decision to be willing to change your habits before you can actually set about altering them.
---
The rich are getting richer and the poor are getting poorer, and for that we can largely blame policies of envy that increasingly restrict investors' access to wealth-building instruments.
Multiple studies have shown that alternatives such as PE and VC can far outperform publicly traded stocks. Granted, PE/VC have their own unique set of risks, and shares are extremely illiquid. But the way regulators have it set up, only the uber-wealthy—those who can afford a team of lawyers and accountants—are able to participate. The barriers are simply too high for 99 percent of investors, and so they're locked out.
---
The pound surged overnight and Asias shares rose on Wednesday (Oct 16) as investors looked to whether Britain can secure a deal to avoid a disorderly exit from the European Union. Officials and diplomats involved in negotiations over the acrimonious divorce between the world's fifth-largest economy and its biggest trading bloc said that differences over the terms of the split had narrowed significantly.
The news lit a fire under European and US equities, which jumped about 1 per cent on Tuesday. The British pound rocketed to US$1.28, a level not seen since May 21. The pound has strengthened nearly 5 per cent over the past week as investors rushed to reprice the prospect of a last-minute Brexit deal before the end-October deadline.
---
Singaporeans are increasingly adopting a "wait-and-see" approach when it comes to buying properties, according to findings from a PropertyGuru survey released on Wednesday (Oct 16). This cautious mentality was seen in its property purchase intent index – which measures the likelihood of respondents buying a Singapore property in the next six months. The index fell to an all time low in the first half of 2019 to 38, from 41 in the second half of 2018.
---
Singapore and China have signed nine agreements and Memoranda of Understanding, following the conclusion of a top-level bilateral meeting in Chongqing on Tuesday (Oct 15). The Joint Council for Bilateral Cooperation (JCBC) meeting – the highest-level annual forum between China and Singapore – was co-chaired by Singapore Deputy Prime Minister Heng Swee Keat and Chinese Vice Premier Han Zheng. They witnessed the signing of the agreements, which covered areas like customs clearance, intellectual property management, education, innovation and communications, as well as smart city development.
---
According to GuruFocus data, the guru's current portfolio has a weighting of 47.18% for the financial services sector, which is a clear indication of his bullishness on this business segment. His exposure to this sector has grown from 32% in 2017 to 47.18% in 2019, signaling that Buffett has continued to invest in banks over the last couple of years.
What is more interesting is that Buffett is still willing to purchase banking stocks even after the Federal Reserve decided to cut the interest rates twice in the last three months. Bloomberg reported on Tuesday that Berkshire Hathaway (NYSE:BRK.A)(NYSE:BRK.B) is seeking approval from the U.S. central bank to boost its stake in Bank of America (NYSE:BAC) beyond the threshold of 10%.
Financial services sector stocks are the cheapest in the market
Value investors search for undervalued opportunities, and there is no difference when it comes to Buffett as well. As of Wednesday, the financial services sector is the cheapest in the S&P 500 from an earnings multiple perspective.
---
Part of the reason you can't make decisions is fear. Most folks waste time muddling in fear and overthinking all the what-ifs. They spend way too much time asking people their opinions and care way too much about what others say. These indecisive people play it safe, expect a worse-case scenario, and live their entire lives enslaved to fear.
But let me tell you what the greatest minds in business know. Every time you decline to make a decision and act on it, a decision is being made for you in the form of lost time, money and opportunity.
That thing you think could be insanely successful? It could be, but you'll never know because you won't get to work on it.
---
My journey toward building wealth started when I read Robert Kyosaki's eye-opening book, Rich Dad, Poor Dad. If you're not familiar with the book – and I consider it to be recommended reading – Kyosaki chronicles the differences between his real dad, and another man he informally adopted as a dad.
His real dad spent most of his life doing little more than paying bills. He never accumulated a substantial amount of money, and struggled throughout his life. His real dad was his poor dad in the book.
But his adopted dad – his rich dad – figured out how to make money work for him early in life, and became a truly wealthy man.
M #1: Mentor
O #1: Open an Investment Account
R: Research
E: Execute and Enjoy
Don't underestimate the power of earning your first $100. If you plan to launch a business venture, this will be a pivotal moment. Remember once again most people who launch business ventures never make that much. They then give up, never to try again.
Creating wealth is really about getting started, making a little bit of money, then multiplying your success. Once you master the concept, you can take it as far as you want. And that's the whole purpose of the M.O.R.E. strategy.
---
Malaysia's 2020 budget provides incentives to attract multinational companies.
The country will establish a special channel to specifically cater to Chinese investors.
There are also incentives to digitize more local businesses and develop the digital economy.
On October 11, 2019, Malaysia unveiled its 2020 budget, which focused on providing tax incentives and grants to woo more foreign investments, in particular from China, develop the digital economy, and improve infrastructure.
---
Looking for a comprehensive guide to investing? Check out the FH Complete Guide to Investing for Singapore investors.
Support the site as a Patron and get market and stock watch updates. Like our Facebook Page and join the Facebook Group to continue the discussion!