According to Bloomberg Economics, the world economy is facing one of its worst years in three decades as the energy shocks unleashed by the war in Ukraine continue to reverberate.
"In the US, with wage gains set to keep inflation above target, we think the Fed is headed toward a terminal rate of 5%, and will stay there till 1Q24. In the euro area, meanwhile, a more rapid decline in inflation will mean a lower terminal rate and the possibility of cuts at the end of 2023."
In China, where authorities are torn between a desire to support the recovery and concern about the weakness of the currency, "limited" rate cuts are on the cards.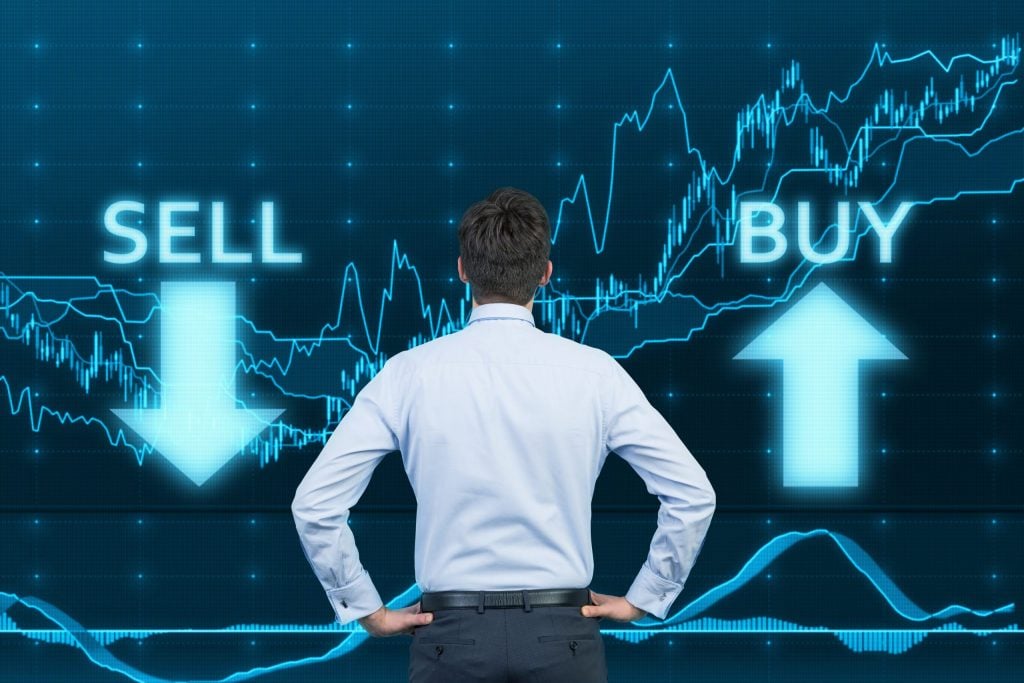 How to invest in volatile times like this?
This is a key opportunity for investors like you & me to recalibrate our investment portfolios.
The Financial Horse Stocks Masterclass will provide you with the tools to strategize accurately & efficiently in this volatile market.
What do you get from this limited time offer?
Stocks Masterclass will be reduced for a limited time.
On top of that, you get:
6 months subscription to the highest tier of Patron
With this bonus factored in, this means you're effectively getting the entire Masterclass for a steal!
This exclusive promo will be available for a limited time only! So don't miss out!
Is the Stocks MasterClass for me?
The Stocks MasterClass is an in-depth stocks class for every level of investor.
The Stocks Masterclass will guide you to assemble a stock portfolio, for long-term capital gains + dividend income!
The Stocks Masterclass will teach you:
How to value and analyse Growth + Dividend stocks
What is the correct size for a stock position?
When to Sell a stock immediately?
How to use Options to supercharge returns?
How to use technical analysis to know when to buy / sell?
and much more!
Sounds good, tell me more!
What will I gain from the Stocks MasterClass?
The Stocks MasterClass will teach you everything you need to know about investing in stocks.
Regardless of whether you just started investing, or whether you're a 15-year stock veteran, this masterclass will benefit you!
I've deliberately designed the Stocks MasterClass to:
Give you a full foundation in Stocks Investing; and provide
Advanced content for seasoned investors
Give you a Full Foundation in Stocks Investing
The full outline for the course is set out below:
Why do you want to Invest?
Timeless lessons from Investing
Differentiating Dividend Stocks vs Growth Stocks
Understanding the Macro Climate and making it work for you
How to fit Growth / Dividend Stocks in your portfolio?
Valuations: How to Value a Stock?
Short Term Indicators (Technical Analysis, Stock Flows, Microstructure and Narrative)
How to Analyse and Pick Growth Stocks
Case Studies (Growth Stocks)
Analysing Dividend Stocks
Case Studies (Dividend Stocks)
How to invest in US, Singapore, China
ESG Investing
How to approach Crypto as an asset class?
How to use Options / Leverage in your portfolio?
How to use ETFs?
How to hedge a portfolio?
Portfolio construction
The amount of content is extremely comprehensive.
The Stocks Masterclass will help you build a foundation in stocks investing that will last you a lifetime.
You'll learn the following key concepts from this MasterClass:
Macro Investing
How to value a stock
How to use Technical Analysis
How to pick Growth Stocks
How to pick Dividend Stocks
How to invest in US v China v Singapore
ETF
ESG
Options / Leverage
How to hedge a portfolio
How to build a portfolio
I've also layered on additional, advanced level content for seasoned investors:
You'll learn:
How to recognise the psychological biases we make as investors – and deliberately override them
How to scale in and out of your tactical asset allocation based on fluctuating macro conditions
How to split between growth/dividend, US/China/Singapore, large/mid/small cap stocks to achieve your desired risk profile
Advanced valuation techniques including DCF modelling
How to understand market microstructure and market narrative to give you an edge in your technical analysis
How to deep dive into Growth / Dividend stocks and instantly identify the heart of what is important
Industry level deep dive into the competitive advantage and nuances of each industry
How to use options / leverage to supercharge your investing positions
How to effectively hedge a portfolio in today's chronic low interest rate environment
No matter what kind of investor you are, you'll be able to benefit & round-out blind spots in your own investing.
Check out the full course content here.
2022 is the time to take control of your Financial Future
If you're tired of:
Stocks that go down the moment you buy them
A dividend portfolio that doesn't deliver consistent returns
Being sold financial products that don't make you money
Paying expensive management fees for subpar results
The FH Stocks Masterclass can help you achieve financial mastery.
Learn how to invest strategically – Build a stocks portfolio that achieves your financial goals!
Take charge of your own financial security.
Once you understand the freedom that comes with managing your own money, you'll never be able to go back.
Testimonials from Masterclass members
This masterclass is for people who are serious about taking charge of their own investments. The best part of the masterclass was learning how to evaluate stocks, reinforced with examples. I am able to apply the framework and questions to my own stock evaluations. You will be able to make good use of the knowledge learnt for your own investing purposes. – H. Tong
Yes I would recommend this masterclass to other investors. It is not easy to have a diversified portfolio, it takes a lot of discipline, but it is worth it. – B. Yong
The masterclass was very useful. I now know how to differentiate between growth and dividend stocks and what are the indicators to look for in each of the category. I would definitely recommend this masterclass to others, especially to some of my friends who typically buy stocks based on hearsay i.e. on what other people tell them to buy or what stocks are currently "hot" in the market. – J. Chok
Highly recommend this masterclass! Particularly for guidance as asset allocation, ideal allocation for each asset class based on your age group and risk appetite. – R. Tan
This masterclass is value for money for its comprehensive content. Excellent overview of everything you need to know about stocks investing. – P. Choo
You don't want to take chances in a Volatile Market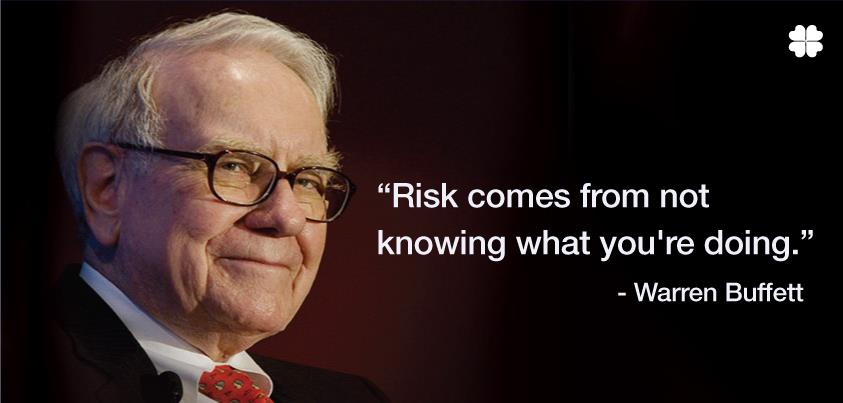 I've seen many investors get blown up in the market because they didn't have the knowledge or skills to understand what was going on.
If you've been investing for a while – you'll know what I mean.
It's very easy to outperform in a bull market when everything is going up.
But at some point in time, that will start to shift.
Suddenly, the market is in a downward free fall – and what you do next will determine everything.
To make money consistently in the longer term, you really need to know what you're doing.
Otherwise, it's very easy to lose it all.
The Stocks Masterclass will equip you with the right skills & knowledge to invest properly in volatile markets, for the long term.
Lifetime Access + Value for Money
The FH Stocks Masterclass is taught via video lessons online.
Once you purchase, you get Lifetime Access.
This means that you can watch or rewatch the content any time, at your own pace, from the comfort of your own home.
The delivery style is the same that you've come to know and love on Financial Horse.
Simple, to the point, and easy to understand.
There's also a ton of additional bonus content, including high-level discussions & advanced reading if you want to go even further into any topic.
Investing is for a Lifetime
Don't be Penny wise, Pound foolish!
If you invest $5,000 into 1 Growth Stock, and you lose just 20% of that, that's $1,000.
More than the price of this course.
With the current maket correction, we've all seen how easy it is to lose way more than 20% on a stock when the markets move against you.
If you're investing $100,000, 20% of that is $20,000.
Don't be penny wise pound foolish.
Investing is not a matter of 1-2 decisions…
Investing is a lifetime journey of opportunity, across market cycles that span decades.
How much time would it take to learn this by yourself?
Don't forget – How much time would it take to learn all the information by yourself?
You'll need a book on valuations, technical analysis, stock picking, macro investing, portfolio building, options, ESG, hedging etc.
Not only do you need to buy the book, you'll also need to struggle through complicated writing, and figure out how to apply them to your investment portfolio – as a Singapore investor.
With the FH Stocks Masterclass, all this is already done for you.
Distilled into a series of videos you can watch from the comfort of your home.
Easy to understand, with everything you need to know to succeed in investing.
Sign up here!
Any other questions?
Drop me an email at [email protected] with your queries, and I will get back to you as soon as I can!