So I've heard a lot of rave reviews about YouTrip.
Almost everyone I know that used YouTrip on an overseas trip seems to love it.
So in my recent trip to Indonesia, I finally decided to give YouTrip a try.
And boy… do I get the hype.
YouTrip offers you foreign exchange rates that are basically as close to interbank spot rates as it gets.
By my calculations, YouTrip gave me a 0.33% spread vs the interbank.
While the UOB card I used on the same trip gave me a 3.4% spread vs the interbank – 10 times higher.
That's just an unbelievable exchange rate.
So yeah… I am a big fan of Youtrip, and if you haven't already tried it out, it's well worth trying on your next holiday / overseas trip.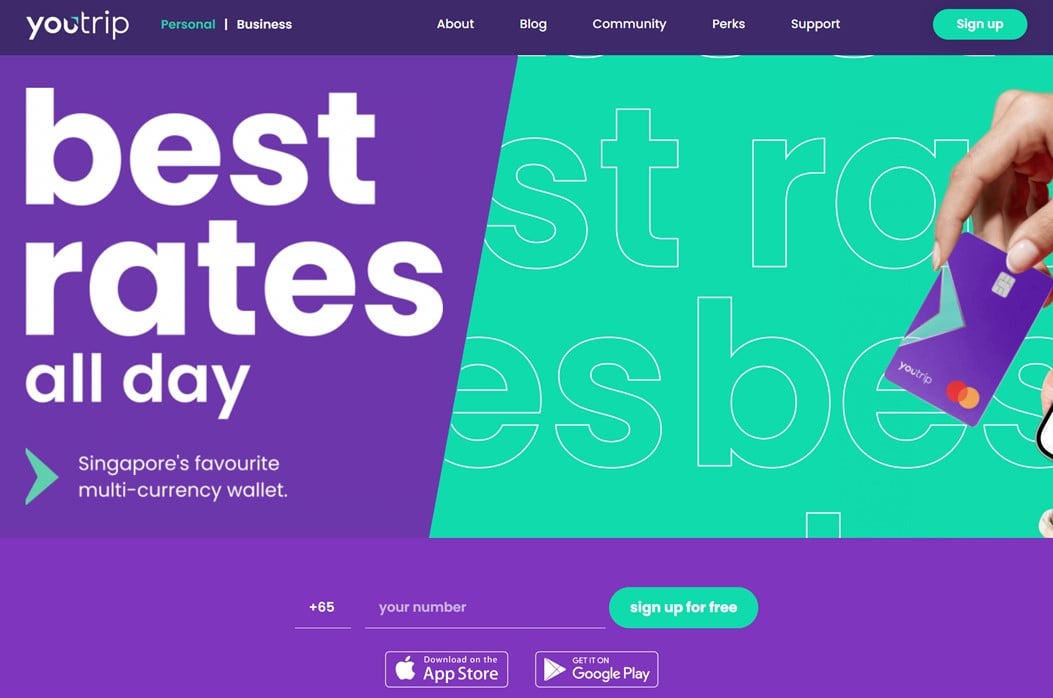 Referral Code for YouTrip
Referral Code below if you're new – you get $5 extra when you activate your card and make your first top up.
But I do suggest reading the rest of this review first before deciding if YouTrip is for you.
FH referral link: https://youtrip.onelink.me/3xWB/4xqd18yz 
How does YouTrip work?
Basically the way it works is this.
When you sign up for YouTrip, you will get a card (both physical card and virtual card – for Apple / Android pay).
This card basically functions like a debit card.
So you need to top up SGD into your account.
Then let's say you go to Indonesia and spend in Rupiah using the YouTrip card.
Once you pay in Rupiah, YouTrip will immediately deduct the equivalent amount in SGD from your account.
This is a Mastercard, so it is accepted in all merchants that accept Mastercard.
How good are the foreign exchange (FX) rates? Very, very attractive…
Why is YouTrip so good you ask?
Well one simple reason.
The foreign exchange (FX) rates are very, very attractive.
On my recent trip to Indonesia, YouTrip gave me an exchange rate of 11,441 Rupiah per SGD.
The interbank rate at the same time, was 11,479 Rupiah per SGD.
This meant that the YouTrip exchange rate was basically a 0.33% spread vs the interbank rate.
Which safe to say, is very, very attractive.
As comparison, I used a UOB card just as a benchmark as well.
UOB gave me a rate of 11,088 Rupiah per SGD.
That's a whopping 3.4% spread vs the interbank rate, more than 10 times what YouTrip charged me.
What about other foreign currencies?
Now for the record – I only tried YouTrip with the Indonesian Rupiah.
But dig around online and you'll find that the rates YouTrip offers for other currencies are equally attractive.
Here's a nice chart from Turtle Investor where he compared YouTrip card against other competing cards, for a USD charge.
YouTrip offers the best rates among the other fintech players, which is broadly in line with my own experience above.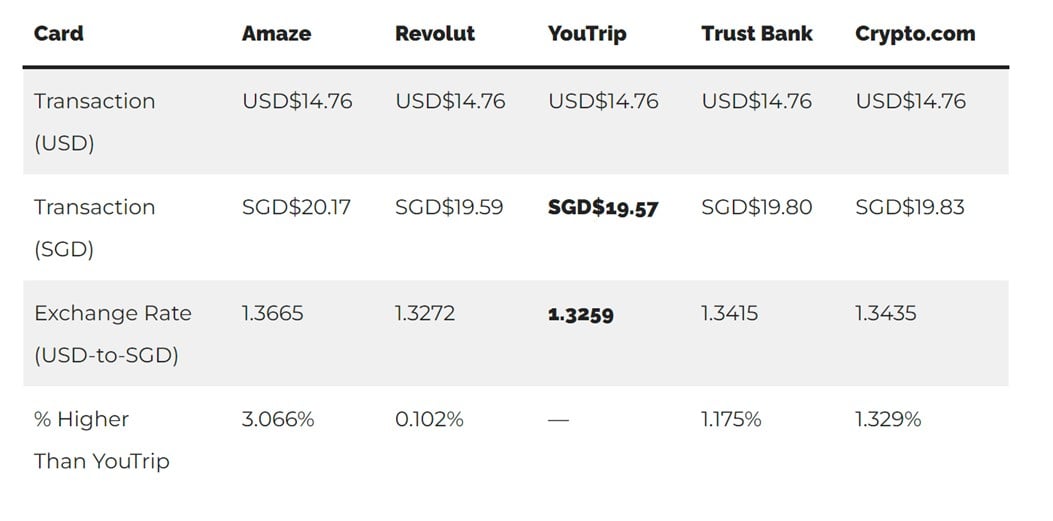 You can also change the foreign currency ahead of time in YouTrip
Do note that the approach above assumes that you just accept YouTrip's exchange rate.
Ther other approach – is that if you think current exchange rates are very attractive, you can actually exchange some SGD ahead of time.
For example – I know many Singaporeans going to Japan this year end.
With the SGD / JPY literally at multi decade highs.
Some of you may choose to lock in the JPY exchange rates today.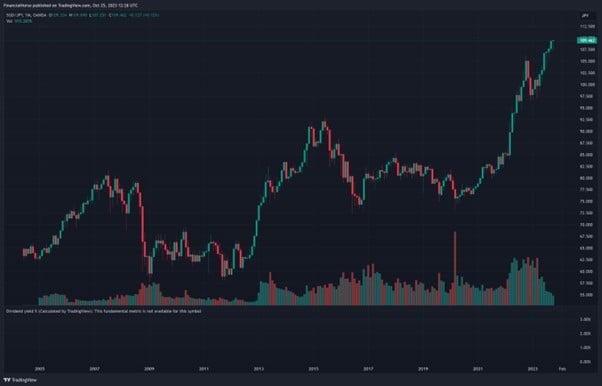 In which case you can use YouTrip to exchange SGD into JPY today.
And when you go to Japan, you just pay using the YouTrip card in JPY that you already changed.
The 10 currencies which support this feature are:
Singapore Dollar (SGD)
United States Dollar (USD)
Euro (EUR)
Great Britain Pound (GBP)
Japanese Yen (JPY)
Hong Kong Dollar (HKD)
Australian Dollar (AUD)
New Zealand Dollar (NZD)
Swiss Franc (CHF)
Swedish Krona (SEK)
Exchange rates via this method are equally attractive – the main difference is allowing you to lock in rates before your trip.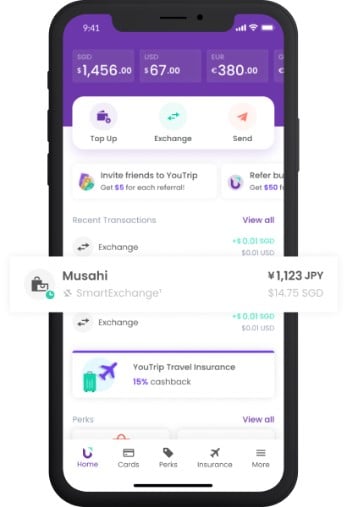 How does YouTrip make money if the exchange rates are so good?
Well us Singaporeans are a cynical bunch.
Give us a terrible exchange rate and we'll complain.
Give us a fantastic exchange rate and we'll say – "too good to be true lah, how they make money"?
I was equally curious.
And it turns out, this is their answer:
"Whenever you spend with your YouTrip card, we take a small commission of each purchase from the merchant through Mastercard. This makes up our revenue. We don't impose any commission or markups on users for making a purchase with their YouTrip card, or for exchanging currencies at Wholesale Exchange Rates in the YouTrip app."
Fair enough I suppose.
BTW – we share commentary on Singapore Investments every week, so do join our Telegram Channel (or Telegram Group), Facebook and Instagram to stay up to date!

I also share great charts & insights on Twitter.
Don't forget to sign up for our free weekly newsletter too!
Security features of YouTrip when you are overseas
The other benefit of having a dedicated card for overseas spend.
Is that if you happen to lose your card while overseas.
You just have to cancel that one card.
The YouTrip app has a one-click lock system.
So if ever you lose the card and need to block it, it's as simple as logging into YouTrip and pressing lock.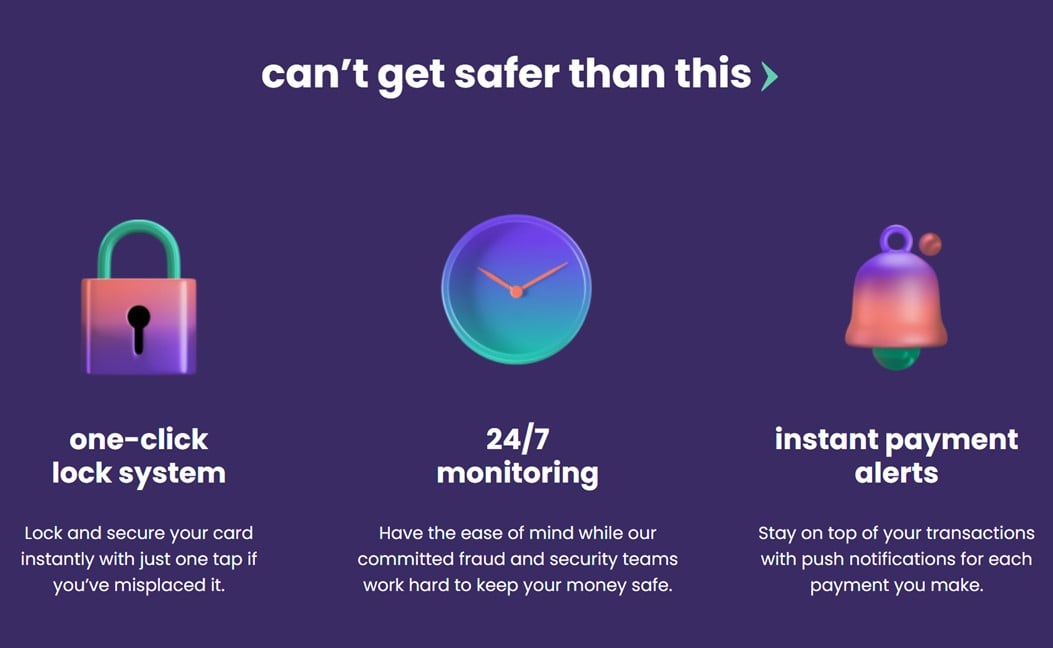 There's also instant payment alerts for each payment you make.
So if you're tracking how much you spend while on holiday, this is a great tool as you can instantly see how much you spent in SGD.
The other security feature is that this is not a credit card, so there is no credit line.
Which means if you lose the YouTrip card, the max that the thieves can charge to your card is the amount in that account.
Whereas if you lose a credit card with up to $50,000 credit line, things can get messy if there are charges before you manage to cancel it.
Drawbacks of YouTrip?
The YouTrip server did go down for a couple of hours while I was in Indonesia.
During this time I couldn't make any payments via the YouTrip card at all.
I was lucky in the sense that I brought a UOB card along to benchmark the fees, so I simply used the UOB card to pay instead.
I suppose the lesson here is that you want at least 2 credit cards while overseas, just in case 1 goes down.
Do also note that if you use YouTrip for things like Hotel deposits or Rental car deposits, the amount of deposit will be "deducted" from your account immediately because this is a debit card.
So for deposits it might still be better to use a credit card.
Do also note that I couldn't find any way to withdraw the money once it was topped up into YouTrip (max amount that can be topped up is $5,000).
But this is a debit card, so even if you can't withdraw it you can just spend the money in Singapore if you want to finish it.
But worth noting, in case you decide to top up a large amount with no plans of spending it.
My general experience with YouTrip?
I actually really enjoyed my experience with YouTrip in Indonesia.
I can top up my YouTrip account via Paynow while overseas no problem, as long as I had access to internet.
I could also see the transactions taking place in real time, which gave me the confidence that YouTrip was giving me very competitive exchange rates.
And frankly, that's exactly all I needed in an overseas payment card.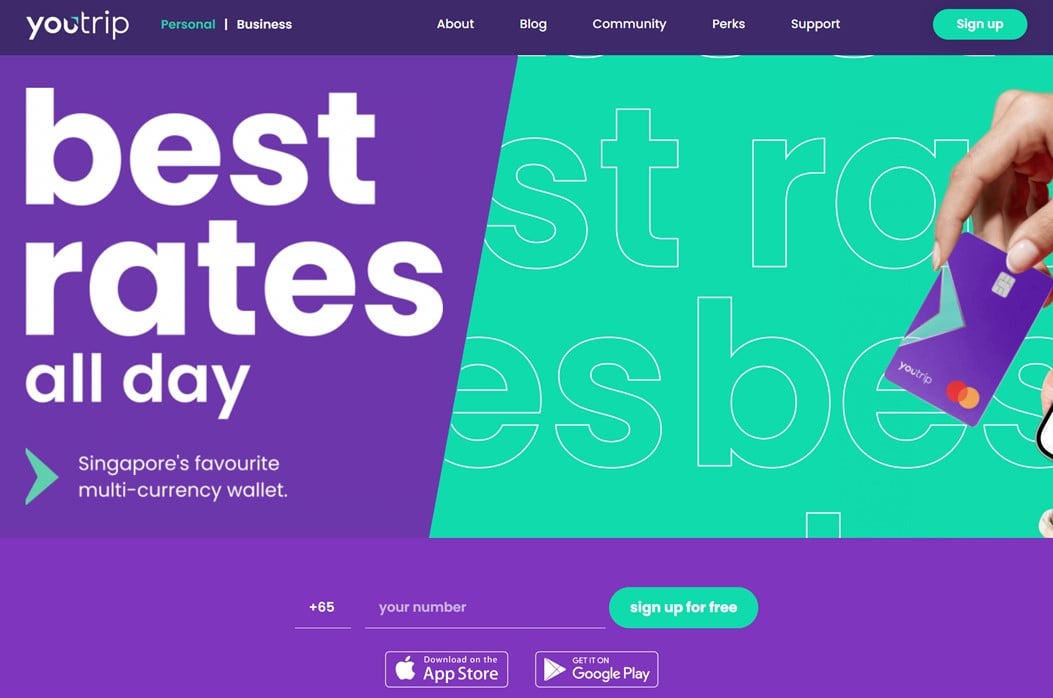 Review – Is YouTrip worth it?
In my view – yes absolutely.
Having used YouTrip on my recent trip, I can absolutely see why everyone raves about it.
Having a dedicated card for overseas travel and spend is good practice from a security standpoint.
And the foreign exchange rates are absolutely fantastic.
If you're going overseas the end of the year.
It's well worth checking out.
Referral Code below if you're new – you get $5 extra when you activate your card and make your first top up.
Referral Code for YouTrip
Get S$5 when you make your first top-up.
Sign up with the FH referral link: https://youtrip.onelink.me/3xWB/4xqd18yz 
Closing Thoughts: YouTrip just raised US$50 million in financing
As reported by Channel News Asia, YouTrip just raised an additional US$50 million in financing via a Series B.
They also reported some interesting bits of information, for example:
YouTrip now processes US$10 billion in payments annually – comprising money that users spend while travelling overseas, shopping on international sites and corporate spending by small- and medium-size enterprises using YouBiz.


YouTrip has grown 200 per cent year-on-year and reached profitability in April this year


YouTrip also plans to introduce new features after the Monetary Authority of Singapore (MAS) increases the amount of money that can be stored in e-wallets from S$5,000 to S$20,000 (US$3,600 to US$14,600). The 12-month payment limit will also increase from S$30,000 to S$100,000. The changes are slated to happen sometime this year.
It looks like YouTrip is doing well so far, and has more features in the pipeline.
That's always a good thing.
WeBull Account – Get up to USD 2000 worth of shares
I did a review on WeBull and I really like this brokerage – Free US Stock, Options and ETF trading, in a very easy to use platform.
I use it for my own trades in fact.
They're running a promo now with up to USD 2000 free fractional shares.
You just need to:
Fund any amount
Hold for 30 days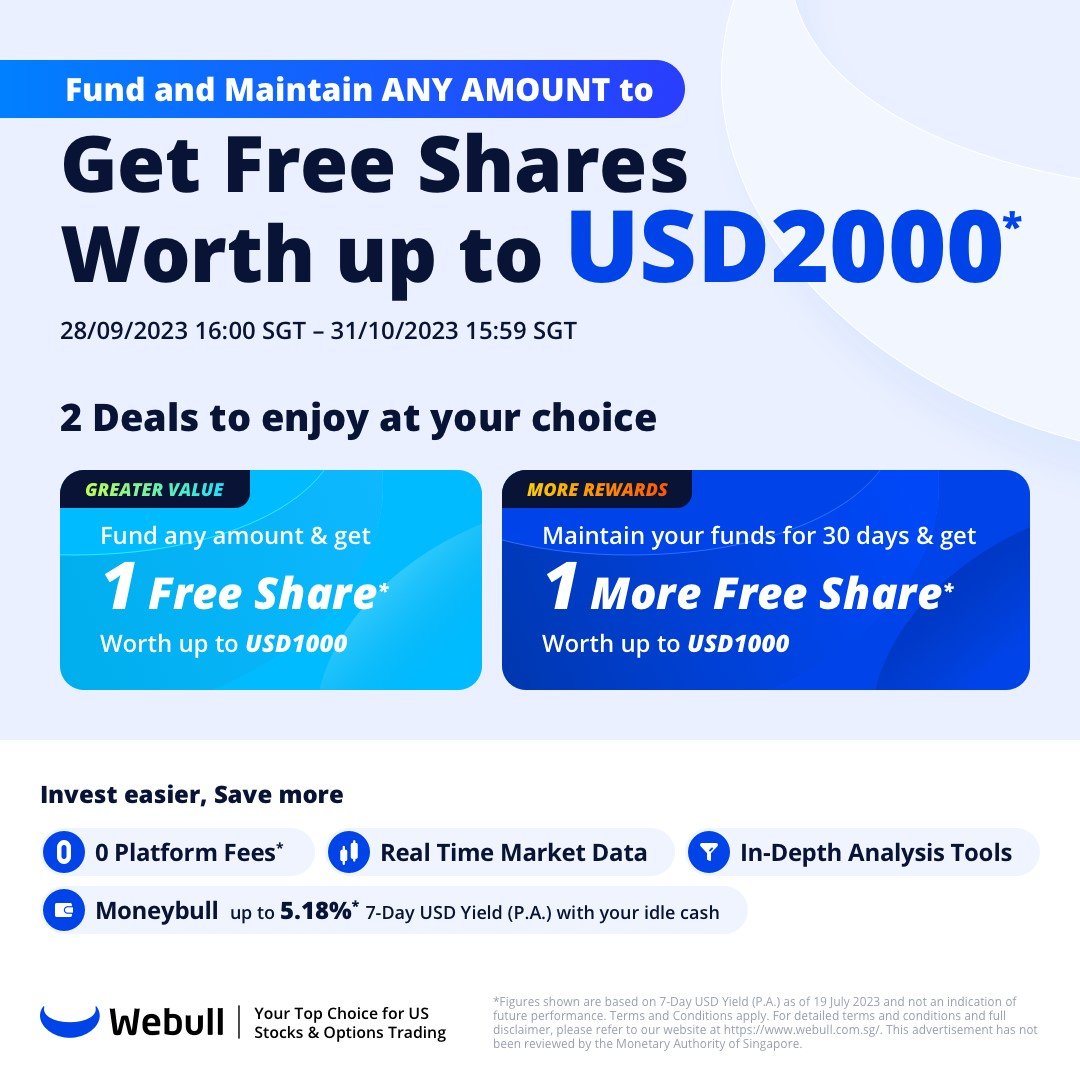 Trust Bank Account (Partnership between Standard Chartered and NTUC)
Sign up for a Trust Bank Account and get:
$35 NTUC voucher
1.5% base interest on your first $75,000 (up to 2.5%)
Whole bunch of freebies
 Fully SDIC insured as well.
It's worth it in my view, a lot of freebies for very little effort.
Full review here, or use Promo Code N0D61KGY when you sign up to get the vouchers!
Investment Research Tools
I use Trading View for my research and charts. Get $15 off via the FH affiliate link.
I also use Koyfin for fundamental and macro research. Get a 10% discount via the FH affiliate link.
Portfolio tracker to track your Singapore dividend stocks?
I use StocksCafe to track my portfolio and dividend stocks. Check out my full review on StocksCafe.
Low cost broker to buy US, China or Singapore stocks?
Get a free stock and commission free trading Webull.
Get a free stock and commission free trading with MooMoo.
Get a free stock and commission free trading with Tiger Brokers.
Special account opening bonus for Saxo Brokers too (drop email to [email protected] for full steps).
Or Interactive Brokers for competitive FX and commissions.
Check out my personal recommendations for a reading list here.
 The content here is for informational purposes only and should NOT be taken as legal, business, tax, or investment advice. It does NOT constitute an offer or solicitation to purchase any investment or a recommendation to buy or sell a security. In fact, the content is not directed to any investor or potential investor and may not be used to evaluate or make any investment. Do note that this is not financial advice. If you are in doubt as to the action you should take, please consult your stock broker or financial advisor.