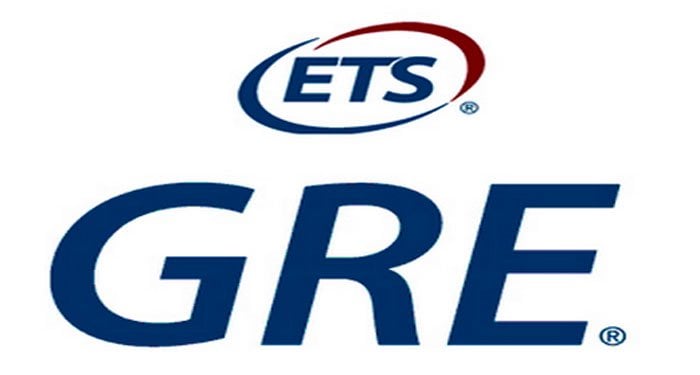 I took the GRE recently because I have been thinking of doing a postgraduate degree. I've completed the entire experience, and wanted to document my entire study process and what I could have done better. Hopefully this may be of use for those of you out there who are preparing for the GRE as well.
Basics: GRE
The Graduate Record Examinations (GRE) is a standardised test that is an admissions requirement for most postgraduate degrees around the world. The GRE is owned and administered by Educational Testing Service. The broad format of the test is set out below, and it is ranked on a scaled score with 170 being the maximum.
Measure
Number of Questions
Allotted Time
Analytical Writing
(One section with two separately timed tasks)
One "Analyze an Issue" task and one "Analyze an Argument" task
30 minutes per task
Verbal Reasoning
(Two sections)
20 questions per section
30 minutes per section
Quantitative Reasoning
(Two sections)
20 questions per section
35 minutes per section
Unscored
Varies
Varies
Research
Varies
Varies
 How I prepared for the GRE
The materials I used to prepare for the GRE are:
Source: Princeton Review – I really recommend you get this book for your GRE preparation.
I started preparing in early January, with my test in the middle of March. This was 8 to 10 weeks of about 4 to 6 hours of preparation a week, totalling approximately 40 to 60 hours. My study strategy broadly:
Introduction – I started by reading the entire Princeton Review 2018 to familiarise myself with the procedure
Practice – I did the 2 official tests from Powerprep and about 5 or 6 mock tests from Princeton Review 2018 (total of about 7 or 8 practice tests)
Review – While reviewing my mistakes for each practice test, I also compiled a set of notes documenting all mistakes made and what I could do to improve. Since I have completed my own GRE, I have uploaded all my notes at the end of this article, hopefully they may prove useful for someone out there.
Vocabulary – I concurrently memorised all the vocabulary words set out in the Princeton Review Vocabulary List, about 300 words in total.
Actual Test
My actual test was some time in mid-March at Studyworks Pte Ltd , Prometric Test Center, 26 Boon Lay Way, #01-85 Tradehub 21, Singapore, Singapore 609970.
It's a deserted business park near Boon Lay. Once you get there, you're required to copy out a declaration saying you won't cheat, and after which there is a very stringent body check to ensure you are not carrying any materials that could facilitate cheating.
The actual test is conducted via computer, with rough paper and 2 pencils for your working. The test format always starts with analytical writing, after which it could be either a verbal or quantitative section, depending on your luck. For me personally, the format was:
Analytical Writing – Analyse an Issue
Analytical Writing – Analyse an Argument
Verbal (Section 1)
Quantitative (Section 2)
10 minute break
Verbal (Section 1)
Quantitative (Section 2)
Verbal (unscored)
The GRE is a scaled test, so if you perform well in the first verbal/quantitative section, your second section will be significantly harder. This leads to many interesting strategies for test-goers.
What I did well
I was pleased with my performance on the following sections:
Analytical Writing – Analyse the Argument – I was confident that I identified all the weaknesses in the argument and articulated them well.
Verbal (both sections) – I felt that I was careful and analysed all the passages well, and made good use of the process of elimination.
Quantitative (Section 1) – I was confident with my performance for the first quantitative section, as I double checked all answers while going through.
What I could have done better
I felt that I could have improved on the following:
Quantitative (Section 2) – This was my greatest mistake. Given how easy the Quantitative section 1 was, I went through Section 2 slowly and methodically, double checking most of my answers. This left me with incredibly little time towards the end where the difficulty ramped up significantly. As a result, I had to guess a couple of answers towards the end which really impacted my score. My advice for future goers is to go slow with the Quantitative Section 1 and focus on accuracy, but for Section 2, focus on speed. Go through the section faster than you would Section 1, and ensure that you can complete the questions. If you have spare time, you can always come back to check your answers.
Analyse an Issue – My analyse an issue essay was really poor. The arguments lacked coherence and evidence. As this was the first section, I felt that I was a bit flustered given the foreign environment, having had to take some time to locate the test venue. My advice would be to spend more time planning strong and coherent arguments before starting to type.
Final Score
My final score is set out below. I am pleased with my verbal reasoning score, but I felt that quantitative reasoning and analytical writing could have been improved with better test strategies. In any case, I will not be retaking since my current scores are good enough for most top tier universities, and I may not be able to achieve a higher verbal reasoning score if I were to retake.
My personal prediction for my raw scores are:
| | |
| --- | --- |
| Section | Score |
| Analytical Writing – Analyse an Issue  | 4.0 |
| Analytical Writing – Analyse an Argument  | 6.0 |
| Verbal  | Perfect |
| Quantitative  | Perfect |
| Verbal | 1 or 2 wrong |
| Quantitative  | 3 or 4 wrong |
My advice to testgoers
Memorise Vocabulary (Verbal) – The Vocabulary tested on the GRE is not easy. I am a lawyer and I had to memorise lists and lists of words to get a good score. There's no shortcut to vocabulary, and the fastest way to improve your verbal score is really to memorise words. You can't improve your comprehension skills over an 8 week period, but if you learn a new word before the test, that could be 1 additional correct question, out of 40.
Use the Process of Elimination (Verbal) – This is perhaps the most important tool for the verbal section. A lot of the answers are very similar to each other, and the fastest way to locate the correct answer is to eliminate the wrong ones. Start by eliminating those that are blatantly untrue, and work your way down from there. Draw a grid on your paper before you start, and when going through the verbal section eliminate the wrong answers. This really helps to boost your score, trust me.
Test all possibilities (Quantitative) – For those in a quantitative field, the quantitative section would be a breeze for you. Even then, I felt that it was quite tricky at times, because the answer could vary as long as there was a possibility that you had not considered. This meant being extra careful to consider all possibilities for a question, especially for things like ensuring that an answer is correct for both positive and negative numbers.
Focus on speed and accuracy (both sections) – The GRE is a long and gruelling test (3 hour 45 mins in total). The time pressure for each individual section (30 to 35 minutes) is incredibly high. If you dwell too long on any question, you could waste valuable time for the rest of the questions and destroy your score. It is vital to work fast, steady, and keep calm at all times. I was guilty of panicking a little during my quantitative section when I felt there was insufficient time, and this reflects in my score. Try to stay unemotional, and focus on getting the job done.
Take breaks in between sections (all sections) – The entire GRE test is 3 hours and 45 minutes, and trust me when I say that it is an absolutely gruelling session. Maximise the mini breaks that you get in between sections. A small trick is that even though the test says that you have 60 seconds before the next section, in reality if you don't click the next button, the next section will not start. Use this mini break to its fullest. You want to be as fresh as your mind can possibly be before you start the next section. Ensure that your mind is clear and forget about the previous section before moving on. For a paper that is close to 4 hours, these small tricks really add up.
Closing Thoughts
The GRE is a necessary evil for anyone considering a graduate program, but that doesn't mean you can't enjoy and learn from the process. Like most things in life, preparing and understanding is the key.
I quite enjoyed preparing for the GRE. I felt that it trained my speed and accuracy, and how to control my emotions and concentration for short bursts of intense activity, within the context of a longer period. If nothing, it certainly improved my logical reasoning and quality of thought. While I hated memorising the vocabulary section at first, in hindsight this has done wonders for my language skills. I've always had a strong fundamental grounding in English, but memorising 300 new vocabulary has really boosted my command of the language.
Note: A version of this article also appeared on SuccessGoGo.
Enjoyed this article? Like our Facebook Page for more great articles!
Financial Horse has a set of 7 Commandments for Successful Investing, that I ask myself before making every investment, and that I will never break regardless of the situation. I share this with all my email subscribers at absolutely no cost. Sign up for the newsletter now!
[mc4wp_form id="173″]
Financial Horse Personal Notes:
I have replicated all of my personal notes below that I compiled while preparing for the GRE. I hope that it may be of use to some of you out there. If you have any specific queries, feel free to leave a comment below or contact me at [email protected]
Analytical Writing
Analyze an Issue
Time:

7 minutes to plan
2 minutes to write introduction
18 minutes to write essay
Rest of time – Proof read

Structure

Introduction

Start with a quote, or define a key term, or give a statistic, worst case reframe the issue as a rhetorical
Preview both side of the issue
State the stand by rephrasing the question
Body

2 arguments for
1 argument against, and counter this argument

Always give 1 example for each point
Always link each point back to the argument

Conclusion

Sum up the position and rehash the arguments
If there is time, talk about next steps

Min 4 paragraphs, ideally 5 paragraphs. 450 – 650 words.

Pointers

Always link it back to the question, and answer the question.
Use good examples. Spend more time planning to think of good examples.
Always link it to the question.
Analyse an Argument
Time:

4 minutes to break down the arguments
4 minutes to find the 3 – 4 assumptions
18 minutes to write essay
Rest of time – Proof read

Structure

Introduction

Restate the conclusion and state that it is not entirely logically convincing, given that it ignores certain crucial points.

Body

Describe the 3 – 4 points

Conclusion

Conclude that the argument is not sound.
Explain how the argument can be strengthened

Common problems

Sampling assumption – A small group is representative of a bigger group. But the small group may not be representative of the bigger group.
Analogy assumption – What is true for A is true for B. However, A and B are not the same, and what is true for A may not be true for B.
Causal assumption – A causes B, without A, B will not happen. However, there may be a strong correlation between A and B, but this may not necessarily be a causal relationship. Give example of other reasons that can cause B.

Focus on criticising the argument clearly. Do not insert your own opinion.
Pointers

Answer the question
Focus on clear, strong arguments. The rest is secondary.
Verbal
Text Completion
Always come up with a word for the blank
There will always be a clue in the text. Ideally, use the text words as the word.
If not sure, eliminate the obvious choices. Eg. Negative or positive.
If more than one blank, do the easiest first.
Careful to match the tone of the word. If it is too strong or too weak for the sentence, another will be the answer
If you can't come up with a word, ensure that the choice makes sense given the other evidence in the sentence.
Sentence Equivalence
Always come up with a word for the blank
There will always be a clue in the text. Ideally, use the text words as the word.
If not sure, eliminate the obvious choices. Eg. Negative or positive.
Note that the 2 correct words may not be synonyms. However, they must create sentences with similar meaning.
Careful to match the tone of the word. If it is too strong or too weak for the sentence, another will be the answer
Comprehension
2 types of passages: Problems and Solutions
Skim through the passage:

For short ones, read the whole thing. For medium ones, focus on the start and end. For long ones, read the start and end of each paragraph.

Questions will be either fetch or reasoning
Always try to find the answer in the text
Common mistakes:

Assumptions are never good enough. If there is no direct evidence supporting the choice, it is wrong.
Extreme statements are usually wrong, they tend to be with weaker tone
Half right = All wrong
Recycled language tends to be wrong
Always check all answers
Critical Reasoning
Reasoning

What is the role of the statement? What is the conclusion?
Find the premise and the conclusion.

Inference

If the sentences are true, which of the following must also be true? What can be inferred from the above?
No need to find anything. Go through them one by one.

Assumption

The argument assumes which of the following.
Find the premise, the conclusion, and the assumptions.
It MUST be an assumption, not a consequence etc. Just because its true does not mean its right.

Strengthen

Which of the following would strengthen the argument?
Find the premise, the conclusion, and the assumptions.

Weaken

Which of the following would weaken the argument?
Find the premise, the conclusion, and the assumptions.

Elimination:

Half right = All wrong
One of the arguments will do the opposite, delete that
If the argument is not relevant at all, delete that
If it is not stated in the passage, it is definitely wrong.
If it is extreme, usually always wrong.
The correct answer MUST be correct.
Quantitative
Mean (average), Median (middle), Mode (most common)
If its inequality, need to compare, careful using normal operations to manipulate. If multiply by a negative number, flip the inequality
Percentages, careful with the base used
Area of triangle is half of the base x height
Normal standard deviation is 1, if it deviates further the SD is higher
Range of numbers = biggest in range – smallest in range
You can manipulate quantity A and B to simplify them
Remember that the figures are never drawn to scale. Only trust numbers, not pictures.
Memorise the distribution curve (34, 14, 2, – 1 standard deviation between each)
As long as there is a possibility of it being right, that has to be considered
ALWAYS check negatives
Percentage difference is always as a percentage of the original
Distinct digits, means they have to all be different
Read graphs properly, always check the different between each grid
Roots of the equation means it will satisfy the equation
For the product of 2 big numbers, use the last 2 digits multiplied by the other
Equation for a graph is y = 0.5 x + 1, slope is 0.5
Length is always longer than width
Be careful with which is the number being compared
In permutation, if the order matters, it is x! If the order does not matter, it is total choose x. The formula for nCk is n!(/k!(n−k)!)
For all triangles, each side length is less than the sum of the other two side lengths.
The formula for the "long" diagonal of a rectangular solid: d2 = a2 + b2 + c2
Reciprocal = 1/x
If both sides are all positive, inequality will not change if they are squared
The root of a solution is the answer
If you have to fill in a percentage, always use the percentage!
To simplify x^y, you have to factorise x into (factors of x) ^ y
Root x times root y = root (xy)
The range of a set does not have to be in order
Arc is the angle from the center to the circle
The basic 30-60-90 triangle ratio is:

Side opposite the 30° angle: x
Side opposite the 60° angle: x * √3
Side opposite the 90° angle: 2x

For ranges, always check the top and bottom number
Always check negatives
If they don't say the number must be a whole number, it can be a fraction/decimal
If x number of people have both certifications, x will be double counted
Zero is an even number
For graphs, eliminate those that are clearly wrong (increase or decrease), then check the rest
You can multiply and divide square roots
7^15 = 7^14 (7 – 1)
When reading tables, careful as others is not specifically a product
A percentage change can be positive or negative
A funny symbol such as # can be a mathematical function
If they give you a figure, count the squares. Cannot assume that it is a cube.
Always remember that figures are not drawn to scale. Redraw yourself to ensure the proportion is demonstrated.
If it is bigger than 0, it can be half
Specific Vocabulary Notes
Antediluvian – old fashioned
Apocryphal – doubtful authenticity
Belies – Contradict
Stolidity – Impassive
Taciturn – quiet, saying little
Senescence – the condition or process of deterioration with age.
Odium – intense dislike
Predilection – Special liking
Florid – excessively intricate
Morose – sulky
Maladroit – inept
Choleric – bad tempered
Polemical – Critical speech
Evocation – Invoking a memory/feeling
Interminable – Endless
Pre-eminence – Superior
Maladroitness – Insensitive
Solicitous – show concern
Phlegmatic – Stolid and calm
Banal – obvious, boring
Antithetical – directly oppose
Partisanship – bias
Obviated – removed
Recapitulate – Summarise
Munificent – great generosity
Garrulous – excessively talkative
Irresolute – uncertain
Laconic – of few words
Fastidious – Meticulous
Baseness – bad character
Mendacity – Untruthful
Debased – reduced in quality
Florid – excessively intricate
Calumny – defamation
Timorous – fearful
Diffident – shy
Recrudescence – revival
Inimical – obstruct, unfriendly
Eclectic – wide-ranging
Doctrinaire – Dogmatic
Judicious – wise
Sanguine – Optimistic in a bad situation
Modish – conforming to what is popular
Salubrious – healthy
Injudicious – unwise, poor judgment
Discomfiting – uneasy
Intractable – hard to control, stubborn
Understated – subtle and effective
Invective – Abusive
Belied – fail to give a true expression of
Revile – Criticise in an abusive manner
Delineated – Described
Wizened – Wrinkled with age
Expurgate – Delete
Edify – provide moral instruction
Excoriate – Criticised
Cerebral – Intellectual
Cosset – pamper
Dandle – pamper
Craven – Cowardly
Deleterious – Harmful
Contrived – created in an unnatural way
Diffidence – Modesty
Ostentatious – Pretentious
Palpable – tangible
Pallucid – Clear
Pulverous – Consists of small particles
Inculpate – Blame
Invective – Abusive Speech
Panacea – Cure
Insolent – Rude
Indolent – Lazy
Esurient – Hungry
Expatiate – Write in detail about
Abase – degrade, belittle
Potentiate – Make more powerful
Tyro – Beginner
Thewy, Sinewy – Muscular
Improvidence e – Foolish
Ornery – Angry
Duplicitous – Deceitful
Melancholy – Sadness
Vacuity – Lack of thought
Demagogue – a political leader who seeks support by appealing to popular desires and prejudices rather than by using rational argument.
Vituperate – Abusive language
Pathos – Emotional appeal
Pariah – Outcase
Vestigial – Remaining
Bellicose – Hostile, aggressive
Amity – Friendly relations
Assignation – Secret meet
Détente – easing of hostile relations
Apocryphal – untrue
Vitriol – Resentment
Felicity – Intense happiness
Improvident – not planning properly for the future
Gull – Trick
Extol – Praise
Usury – Unfair
Imperious – Arrogant
Craven – cowardly
Gentrify – make (someone or their way of life) more refined or polite.
Antipathy – Aversion