Well, that a 2 weeks it has been!
With 3 bank failures, Credit Suisse being bought out by UBS, and Feds saying no more rate hikes for 2023.
All while 6 month T-Bill yields plunged to 3.65%.
So I wanted to discuss 3 key questions:
1) What is the estimated yield on the next 6 month T-Bills Auction?
2) Should you buy T-Bills, Fixed Deposits, or Singapore Savings Bonds at this stage of the cycle?
3) Should you still buy T-Bills with CPF-OA?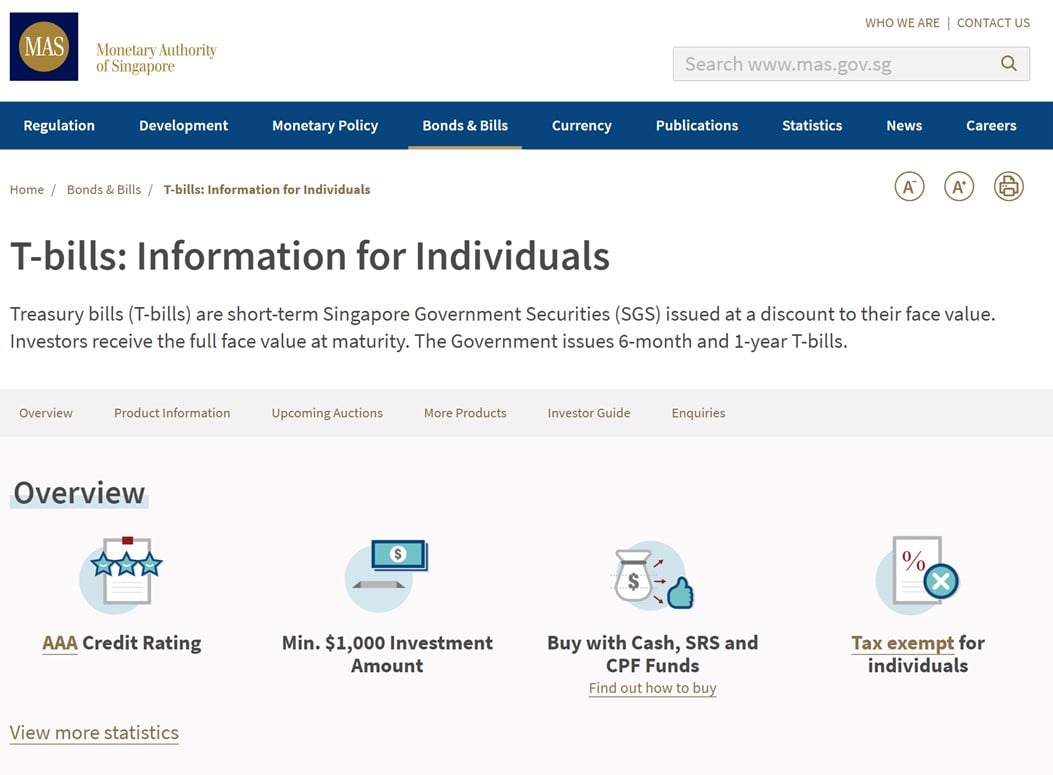 What is the estimated yield on the next 6 month T-Bills Auction? (30 March 2023)
6 month T-Bills – 3.71%
6 month T-Bills trade at 3.71% on the open market.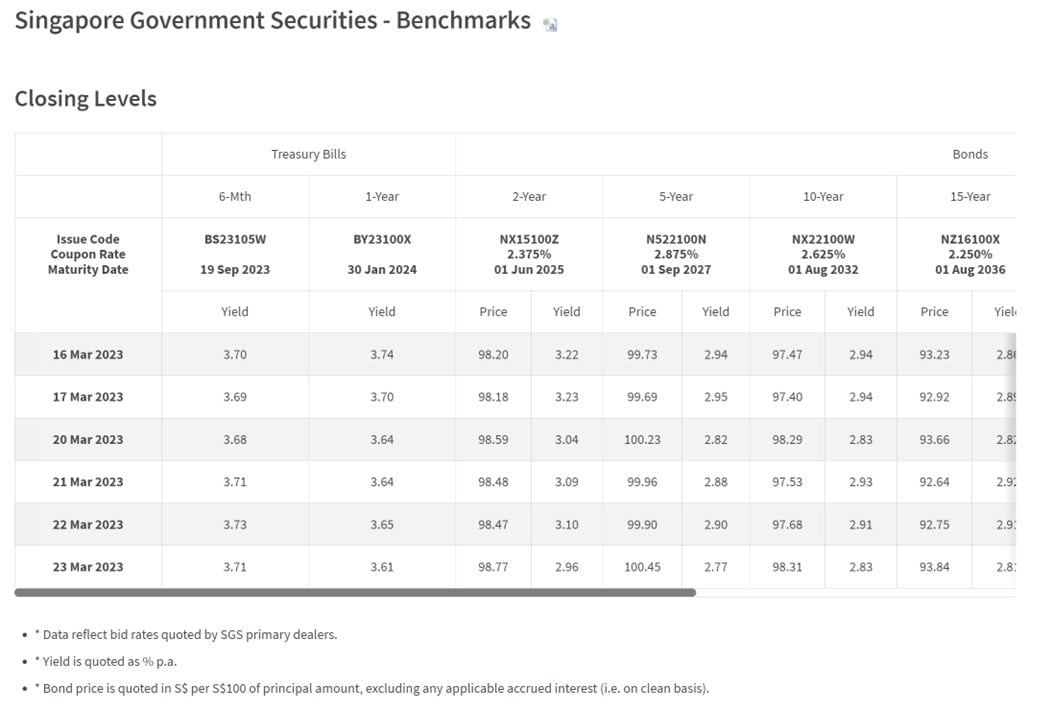 MAS Bills – 3.93%
While the 12 week MAS bills trade at 3.93%.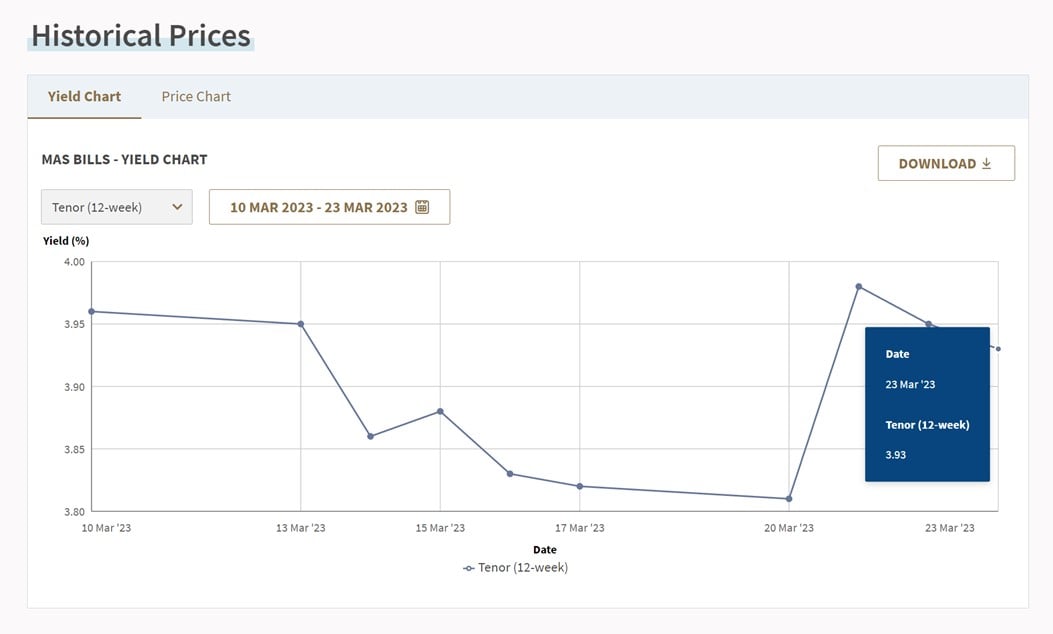 Latest T-Bills auction closed at 3.65%
For reference, the most recent T-Bills auction closed at 3.65%.
This was the lowest yield since October 2022, and came as a shock to many.
You can see how the sharp drop in yields came despite application amounts staying relatively steady:
No more interest rate hikes in 2023?
In case you missed it, Jerome Powell also announced the end to the rate hike cycle at this week's FOMC.
I extract the key quote from Powell below:
At today's meeting, the committee raised the target range for the federal-funds rate by a quarter percentage point, bringing the target range to 4.75 to 5 percent, and we are continuing the process of significantly reducing our securities holdings. Since our previous FOMC meeting, economic indicators have generally come in stronger than expected, demonstrating greater momentum in economic activity and inflation. We believe, however, that events in the banking system over the past two weeks are likely to result in tighter credit conditions for households and businesses, which would in turn affect economic outcomes. It is too soon to determine the extent of these effects, and therefore too soon to tell how monetary policy should respond. As a result, we no longer state that we anticipate that ongoing rate increases will be appropriate to quell inflation; instead, we now anticipate that some additional policy firming may be appropriate. We will closely monitor incoming data and carefully assess the actual and expected effects of tighter credit conditions on economic activity, the labor market, and inflation, and our policy decisions will reflect that assessment.
Basically, no more rate hikes in 2023, until the Feds assess the true impact of the bank failures the past 2 weeks.
What about interest rate cuts?
On rate cuts though, Powell doesn't see any rate cuts in 2023.
This is completely contrary to what the market is pricing in.
So you now have a situation where the Feds expect to hold interest rates steady at 4.75% – 5.00% for the whole of 2023.
While the market is pricing in 3 interest rate cuts by end of 2023:
Suffice to say, somebody is going to be very wrong here.
Either the Feds are going to be proven very wrong and be forced to cut interest rates soon.
Or the market is going to be very wrong and force a sharp repricing across the board.
I have my own views on this, but for now let's just say that there is a fair bit of uncertainty on the path for interest rates going forward.
Because of this, locking in interest rates may not be the worst thing in the world.
Estimated yield of the next T-Bills Auction – 3.7% – 3.8%
Put all the above together, and you have significant uncertainty over the yield on the next T-Bills auction.
Gun to my head, I'm going to say 3.7% – 3.8%.
But plus or minus 0.1%.
Must submit competitive bid?
As always, I do suggest submitting a competitive bid though.
You don't want a situation where there is a sudden risk-off event (like the previous auction).
And you're forced to buy T-Bills even at very low yields.
So yeah… you do non-competitive (or a low-ball competitive bid) at your own risk.
Should you buy T-Bills, Fixed Deposits, or Singapore Savings Bonds at this stage of the cycle?
Given that the Feds have said no more interest rate hikes in 2023.
Does it pay to start locking in interest rates longer term?
Best Fixed Deposit Rates – 4.00%
In my recent Fixed Deposit article I shared that the best fixed deposit interest rates are:
If you are okay with a foreign bank – State Bank of India offers 4.00% for 12 month fixed deposit with minimum of $50,000
If you want a local bank – UOB offers 3.85% for 6, 10 or 12 month fixed deposit with minimum of $50,000
Unfortunately UOB has slashed their interest rates down to 3.55% now.
This is in line with what's been happening with most other banks after their Fixed Deposit promotion period.
You can still get 4.00% with State Bank of India though.
Pretty good deal given the drop in T-Bills and Fixed Deposit rates across the board.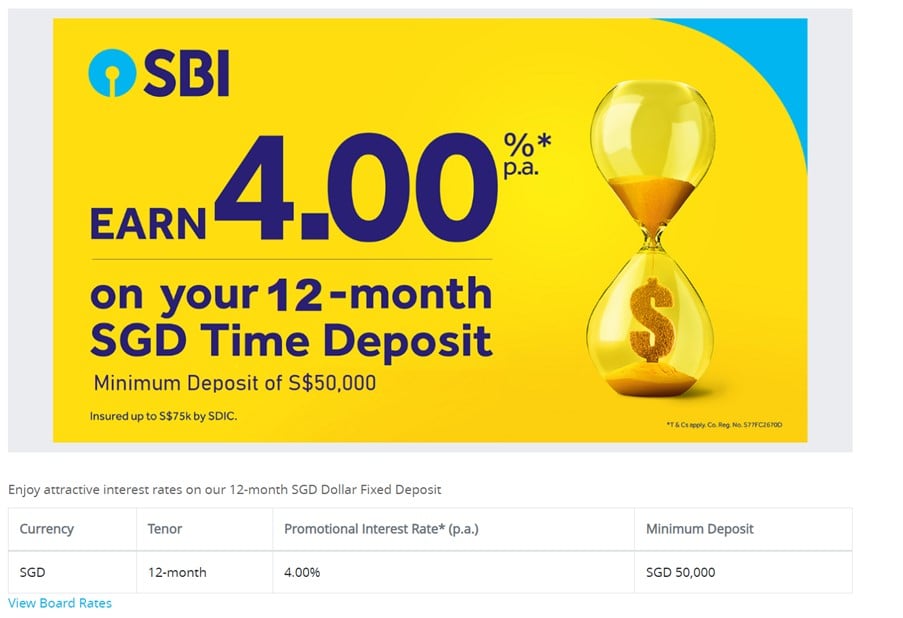 Singapore Savings Bonds Interest Rates
Interestingly, with the events of the past 2 week, I think you might see the April Singapore Savings Bonds become quite popular.
With 3.01% for the first 6 years, stepping up to 3.15% over 10 years.

This allows you to lock in interest rates for up to 10 years, just in case the market is right and interest rates are going to be cut aggressively.
So for those who are keen, you might want to consider putting in an application before the 28 March (9pm) deadline:
BTW – we share commentary on Singapore Investments every week, so do join our Telegram Channel (or Telegram Group), Facebook and Instagram to stay up to date!

I also share great tips on Twitter.
Don't forget to sign up for our free weekly newsletter too!
[mc4wp_form id="173″]
Bidding / Allotment strategy for Singapore Savings Bonds
An interesting question I received was on bidding strategy.
The past few Singapore Savings Bonds all saw 100% allotment because T-Bills and Fixed Deposit rates were very high.
Now that T-Bills and Fixed Deposit rates have come down sharply, we might see a meaningful pickup in Singapore Savings Bonds demand.
What kind of allotment will we see for the April Singapore Savings Bonds?
I thought about it for a bit, and the answer I must admit – is I have no clue.
What I would say is that if you're submitting something below $40,000, there's probably a good chance of meaningful allotment.
But if you want to apply for $200,000 at one go, I'm not sure.
T-Bills, Fixed Deposits, or Singapore Savings Bonds at this stage of the cycle?
Just to share how I am doing it.
I've maxxed out my Singapore Savings Bonds allotment ($200,000).
I use Singapore Savings Bonds mainly for liquid emergency funds, with the optionality of holding long term if interest rates get slashed rapidly.
While it's ultimately a balance between yield and liquidity for the rest of the cash.
Split between a mix of T-Bills, Fixed Deposits, and high yield savings accounts like UOB One.
T-Bills a must buy with CPF-OA?
The final question here – does it still make sense to buy T-Bills with CPF-OA moneys?
T-Bills auction date on 30 March 2023 is very close to the end of the month…
Do note that if you buy T-Bills with CPF-OA, the moneys are deducted from your CPF-OA 1 day after the auction date.
Which means for the 30 March 2023 auction, they are going to be deducted on 31 March 2023.
This means you will lose the CPF-OA interest for the whole month of March 2023.
While the T-Bills interest only starts on the 4 April 2023 issue date.
Because of this I can see why CPF-OA buyers might want to skip this round of T-Bills, and go for the 13 April T-Bills instead.
But hey – ultimately your call.
Just a side note that if you don't want to bother with bidding and timing, and want something fuss free.
You can put CPF-OA moneys into a fixed deposit with OCBC.
Unfortunately the tenure is only 5 months, and interest is on the low side at 3.55%.
As always, this article is written on 24 March 2023 and will not be updated going forward.
If you are keen, my full REIT and stock watchlist (with price targets) is available on Patreon, together with weekly premium macro updates. You can access my full personal portfolio to check out how I am positioned as well.
Trust Bank Account (Partnership between Standard Chartered and NTUC)
Sign up for a Trust Bank Account and get:
$35 NTUC voucher
1.5% base interest on your first $75,000 (up to 2.5%)
Whole bunch of freebies
 Fully SDIC insured as well.
It's worth it in my view, a lot of freebies for very little effort.
Full review here, or use Promo Code N0D61KGY when you sign up to get the vouchers!
WeBull Account – Get up to USD 500 worth of fractional shares (extended to 31 March)
I did a review on WeBull and I really like this brokerage – Free US Stock, Options and ETF trading, in a very easy to use platform.
I use it for my own trades in fact.
They're running a promo now with up to USD 500 free fractional shares (extended to 31 March).
You just need to:
Sign up here and fund any amount
Maintain for 30 days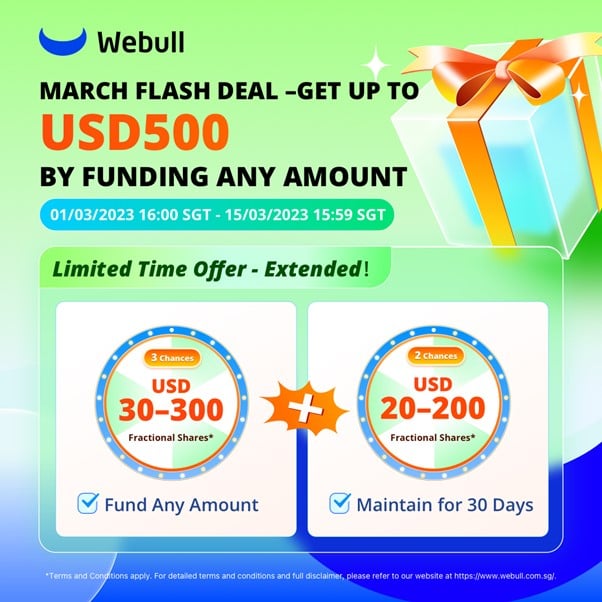 Looking for a low cost broker to buy US, China or Singapore stocks?
Get a free stock and commission free trading Webull.
Get a free stock and commission free trading with MooMoo.
Get a free stock and commission free trading with Tiger Brokers.
Special account opening bonus for Saxo Brokers too (drop email to [email protected] for full steps).
Or Interactive Brokers for competitive FX and commissions.
Do like and follow our Facebook and Instagram, or join the Telegram Channel. Never miss another post from Financial Horse!
Looking for a comprehensive guide to investing that covers stocks, REITs, bonds, CPF and asset allocation? Check out the FH Complete Guide to Investing.
Or if you're a more advanced investor, check out the REITs Investing Masterclass, which goes in-depth into REITs investing – everything from how much REITs to own, which economic conditions to buy REITs, how to pick REITs etc.
Want to learn everything there is to know about stocks? Check out our Stocks Masterclass – learn how to pick growth and dividend stocks, how to position size, when to buy stocks, how to use options to supercharge returns, and more!
All are THE best quality investment courses available to Singapore investors out there!