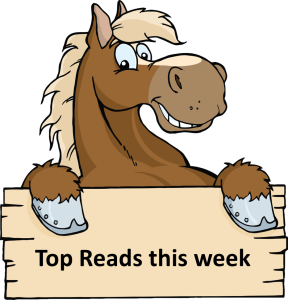 Rounding up top investing articles from around the web, including articles shared in our Facebook Group and Reddit Community: r/SingaporeInvestments.
---
Giving his thoughts at a dialogue organised by the American think tank, the Council on Foreign Relations (CFR), Mr Lee also said that if "crazy decisions and historical errors" were the justification for invading another country, many in the Asia-Pacific region would feel "very insecure".
---
Data from JLL Singapore showed average gross effective rents for grade A offices in the CBD grew to S$10.46 ($7.72) per square foot this quarter from S$10.23 in the preceding three months, sustaining the pandemic-hit leasing market's recovery.
"Active demand for office space continues to come from the technology, consumer and non-bank financial sectors," said Andrew Tangye, head of office leasing and advisory for the real estate consultancy firm. "Singapore's tech hub status has attracted a number of major players who continue to grow whilst others look to establish a regional presence here.
---
 Bermuda court on Tuesday (March 29) ruled that Georgia's former prime minister Bidzina Ivanishvili and his family are due damages "substantially in excess of US$500 million" (S$678 million) from Credit Suisse's local life insurance arm in a costly setback for the bank.
The court said Mr Ivanishvili and his family were due the damages as a result of a long-running fraud committed by former Credit Suisse adviser Pascale Lescaudron.
---
The Singapore Institute of Technology (SIT) is set to get the nation's largest private microgrid installed on its premises in 2024. Microgrids are self-sufficient energy systems that serve a certain area, such as a college campus.
---
Singapore has signed the Artemis Accords, becoming the 18th nation and first Southeast Asian country to join the United States-led pact on space exploration. Trade and Industry Minister Gan Kim Yong signed the accord on Monday (Mar 28) in Washington DC on the sidelines of Prime Minister Lee Hsien Loong's bilateral visit to the US.
---
---
Singapore has one of the most vibrant startup ecosystems in the world. We've compiled a list of some of these promising early and growth-stage startups, spanning a variety of industries: fintech, crypto, agritech, e-commerce, robotics, and more.
---
The strongest rally for Singapore came from Meta Restaurant in Keong Saik Road which catapulted into the top 50 this year at No. 20. Last year, it ranked No. 60 and was the recipient of the One To Watch Award.
A former manager at Wildlife Reserves Singapore (WRS) was on Wednesday (March 30) sentenced to nine months' jail and ordered to pay a penalty of more than $42,000 after receiving at least $51,750 in bribes.
---
Patients have reported persistent coughs and airway irritation, breathlessness, fatigue, brain fog, palpitations, chest tightness or pain, and digestive issues such as acid reflux and not being able to tolerate food that they could eat before.
---
Women aged between 21 and 35 can undergo elective egg freezing, which is done for non-medical reasons, with the introduction of the Assisted Reproduction Services Regulations under the Healthcare Services Act early next year (2023). 
However, only legally married couples can use their frozen eggs to try for a baby through in-vitro fertilisation (IVF).
---
"To me, it is a miracle. I didn't expect to live, I expected that I would die because I am old and also suffering from serious diseases affecting… my heart. "When the heart is weak, it affects the lungs and when the lungs are weak, this affects the kidney and so on.
"But somehow, the doctors turned me around and eventually I was discharged and am quite well – not 100 per cent, but enough for me to continue with the little work that I have to do," he said during an appreciation ceremony for the medical experts and staff who had treated him.
Looking for a comprehensive guide to investing? Check out the FH Complete Guide to Investing, Stocks Masterclass and REITs Masterclass for Singapore investors.
2022 Stock Watch: Support the site as a Patron and get stock market updates. Like our Facebook Page and join our Telegram Channel for weekly updates!
Join Financial Horse's Investing Community!