This article was submitted by a Guest Contributor. 
Singapore has one of the most vibrant startup ecosystems in the world.
Worth US$22.5 billion, it is home to thousands of young companies, venture capital firms and tech giants such as Sea and Grab.
It's also supported by a supportive regulatory environment, easy access to capital, and close ties with ecosystem players such as universities, incubators and investors. These factors make the country hospitable to startup founders – ranking fifth in Asia and 17th globally as a startup ecosystem.
We've compiled a list of some of these promising early and growth-stage startups, spanning a variety of industries: fintech, crypto, agritech, e-commerce, robotics, and more.
1. Next Gen Foods
Alternative protein startups have cropped up over the past few years, with a shared mission to address the impact of climate change by tackling global food production. Next Gen Foods is a food technology company that aims to create products that closely mimics chicken both in taste and texture.
Their first product, TiNDLE, is made with just nine ingredients, including water, soy, sunflower oil and coconut fat. The result is an ethical, healthier and sustainable alternative that some say comes close to the real thing.
Next Gen borrows from the playbook of similar startups like Impossible Foods. It plans to build brand recognition through restaurant partnerships before reaching consumers directly through grocery stores and other channels.
Looking broadly, Singapore may be emerging as a foodtech hub in the region. Other notable startups include Shiok Meats, which cultivates lab-grown seafood; and TurtleTree Labs, which makes milk from harvested cells.
2. Beam
The micromobility industry – comprising bike and e-scooter rentals – had a rapid rise and fall in Singapore. That isn't stopping shared micromobility operator Beam from its goal to accelerate growth into new countries in Asia.
Beam currently operates e-scooters and e-bikes in 35 cities across Malaysia, Thailand, South Korea, Australia and New Zealand. It raised $93 million in its Series B in February, which will be used to further expand into markets including Japan, Indonesia, and Turkey.
Beam will also roll out its latest fifth-generation Beam Saturn e-scooter. It's been upgraded with 20% larger wheels, hydraulic suspension, and twice the battery capacity to provide 110km of riding range. The new e-scooters will also have a feature called Beam Pedestrian Shield, an onboard AI camera that intelligently detects pedestrians to enhance safety.
Despite Covid-19 impacting the micromobility industry, Beam grew revenue by 15 times since the start of 2020 – showing potential for it to grow further as more people look for environmentally friendly, cost-effective and convenient methods of transportation for short trips.
3. Doctor Anywhere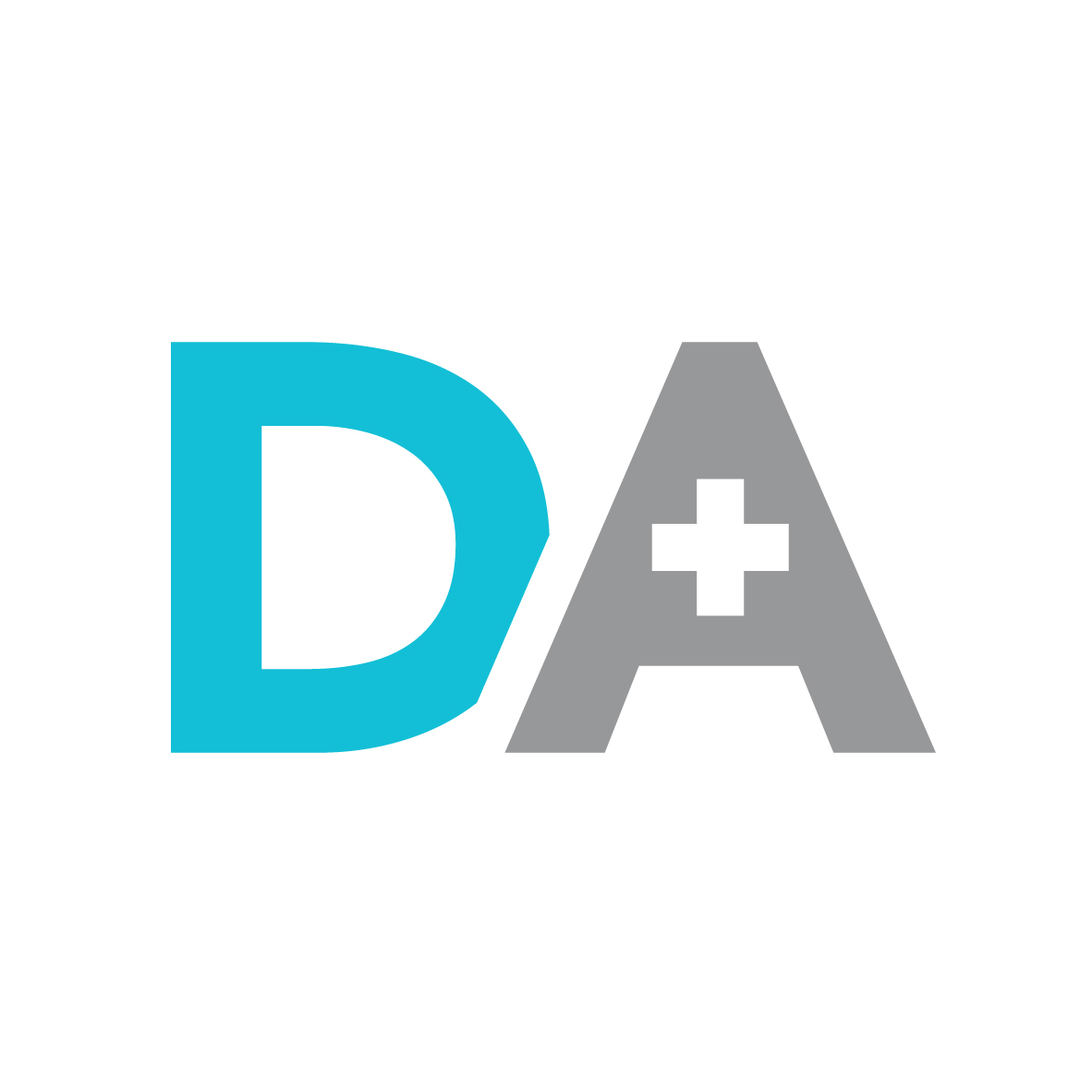 Covid-19 was an undeniable catalyst for startups in the already burgeoning healthtech sector. Doctor Anywhere, a healthcare company, was one such beneficiary. According to their estimates, the pandemic fast-tracked the adoption of telehealth services in Southeast Asia by at least five years.
As an omnichannel company, Doctor Anywhere offers a range of virtual and physical services. Apart from teleconsultations, they also operate in-person clinics and provide home visits and medication deliveries.
The company is also piloting new services such as a tele-ART service, where users can take a supervised pre-event and pre-departure test over video consultation.
Doctor Anywhere claims 2.5 million users across five markets in Southeast Asia. It also has a network of 2,500 doctors and medical professionals. It closed a $88 million Series C funding round in August 2021, which it will use to grow in its existing markets and expand into new ones, such as Indonesia.
4. MiRXES
Gastric cancer claims 300 lives a year in Singapore, making it the 5th cause of cancer deaths in men and the 6th in women. This stems from it being often detected at the later stages when it is difficult to treat.
MiRXES, a cancer diagnostic startup, aims to improve early detection through its test kits. Their product, GASTROClear, is the world's first RNA-powered blood test for gastric cancer screening.
By assessing 12 microRNA biomarkers, it can detect up to 87% of gastric cancers, even at early stages when there are no symptoms. The A*Star spin-off hopes that this innovation enables people to get tested more regularly since it is non-invasive and inexpensive, unlike traditional methods such as an endoscopy.
With a US$77m Series C fundraise last July, the company will push to commercialise its test kits globally. It is also developing similar tests for lung, colorectal, liver, breast, pancreatic and ovarian cancers.
5. Eureka Robotics
Traditional robotics have a trade-off between high accuracy and high agility. A robot with high accuracy can perform a task repeatedly with little error, but can only perform a highly specific function. Conversely, a robot with low accuracy and high agility is more versatile but is unable to do precise work.
Eureka Robotics creates machines that can do both. Their robots have the ability to manipulate tiny objects with nearly the same dexterity as a human hand. This enables them to be deployed by manufacturers in precision industries to automate repetitive tasks requiring "High Accuracy High Agility". These include fields such as optics, electronics and manufacturing.
The company was spun out from Nanyang Technological University (NTU) after a 2018 video of its original robot assembling an IKEA chair went viral. Powered by AI and computer vision, the technology is currently being deployed in the software of industrial robots sold by Denso Wave, a subsidiary of the Toyota Group.
6. 

Ethlas
Southeast Asia's GameFi sector was all the rage in 2021, with projects like Axie Infinity making headlines in the crypto space. Late last year, four tech veterans from Google, Microsoft, Airbnb and Grab joined the fray.
They launched Ethlas, a free-to-play, play-to-earn (P2E) decentralised app built on the Polygon blockchain. The company aims to differentiate itself by making P2E games more accessible to less crypto-savvy users.
For one, it uses popular gameplay mechanics that are familiar to most users, such as Candy Crush and Tetris. It also simplifies the onboarding process: users just need a crypto wallet to log in and start playing. And unlike Axie Infinity, players don't need to pay a hefty upfront fee to enter the game ecosystem.
Ethlas claims to have 100,000 crypto-wallet users worldwide and 3 million games played in the first three months of its launch.
7. Milieu Insight
Milieu Insights is a consumer research and analytics firm that helps businesses to reach their target audiences through their own mobile app. In return for taking surveys, users can earn points to redeem shopping vouchers. This incentive allows Milieu to collect consumer opinion data across a multitude of lifestyle topics and sectors, from the Singapore Budget to the Metaverse.
Drawing inputs from more than 2.5 million users from six Southeast Asian markets, Milieu is then able to turn this data set into highly visual insights, which have been featured in publications such as The Straits Times and Bloomberg.
Milieu also bagged several industry awards since 2019, such as MARKETING-INTERACTIVE's Market Research and Programmatic Agency of the Year.
BTW – we share commentary on Singapore Investments every week, so do join our Telegram Channel, Facebook and Instagram to stay up to date!
Just created a Discord server where I collate analyst reports and investing resources that I come across in my research. Hit us up here if you're keen.
Don't forget to sign up for our free weekly newsletter too!
[mc4wp_form id="173″]
8. Cyber Sierra
Cyberattacks are becoming a major concern as more companies of all sizes run their businesses out of the cloud.
Cyber Sierra, an insurtech startup focused on cybersecurity, offers cyber risk, compliance and insurance products powered by global brokers and insurers.
Using their platform, businesses can access an array of tools such as vulnerability scans, counter phishing, and intelligence feeds. These are bundled with insurance services.
The startup's co-founders are Pramodh Rai, ex-CTO at real estate platform Hmlet, and Subhajit Mandal, a former director at insurance firm AXA. Cyber Sierra raised US$4.3 million in a seed round in February 2022. It plans to use the new funding to expand its product offers, hire new employees, and grow its customer base in Southeast Asia and India.
9. Una Brands
Within the e-commerce industry, one of the biggest trends of last year is companies that consolidate small digitally native brands, known as roll-ups.
Una Brands is one startup that emerged, alongside notable names like Branded Group and Rainforest. Una acquires smaller brands and merges them under a single entity to scale. How they add value is by doing things difficult for a small operation: adding new distribution channels, managing stores on multiple e-commerce platforms, and venturing into cross-border sales.
Una's founder and chief executive, Kiren Tanna, possesses years of industry experience. He was the former CEO of Rocket Internet Asia and co-founder of foodpanda and ZEN Rooms. Tanna says unlike competitors that primarily focus on Amazon, Una is "sector agnostic", and looks at marketplaces across APAC, such as Lazada, Shopee and Rakuten.
One of its biggest acquisitions this year was the direct-to-consumer brands ErgoTune and EverDesk+, a popular ergonomic furniture maker in Singapore.
10. Funding Societies
In Southeast Asia's 650-million population, a significant number of small entrepreneurs are "under-banked" or "unbanked" because they don't have traditional credit records.
Funding Societies provides a digital financing platform that secures working capital loans for such SMEs.
This relieves users from needing to borrow from friends and family, or dip into savings and credit cards to finance their business. The startup offers loans from $500 to as much as $1.5 million – and has collectively disbursed more than $2 billion since its founding in 2015.
Funding Societies is able to provide more sustainable and cheaper financing by having a superior data-scoring model to assess creditworthiness compared to traditional models. The company claims to have a loan default rate between 1% to 2%, even during the pandemic.
This article was submitted by a Guest Contributor. 
For more personal finance & investing content, Follow Financial Horse on Social Media!