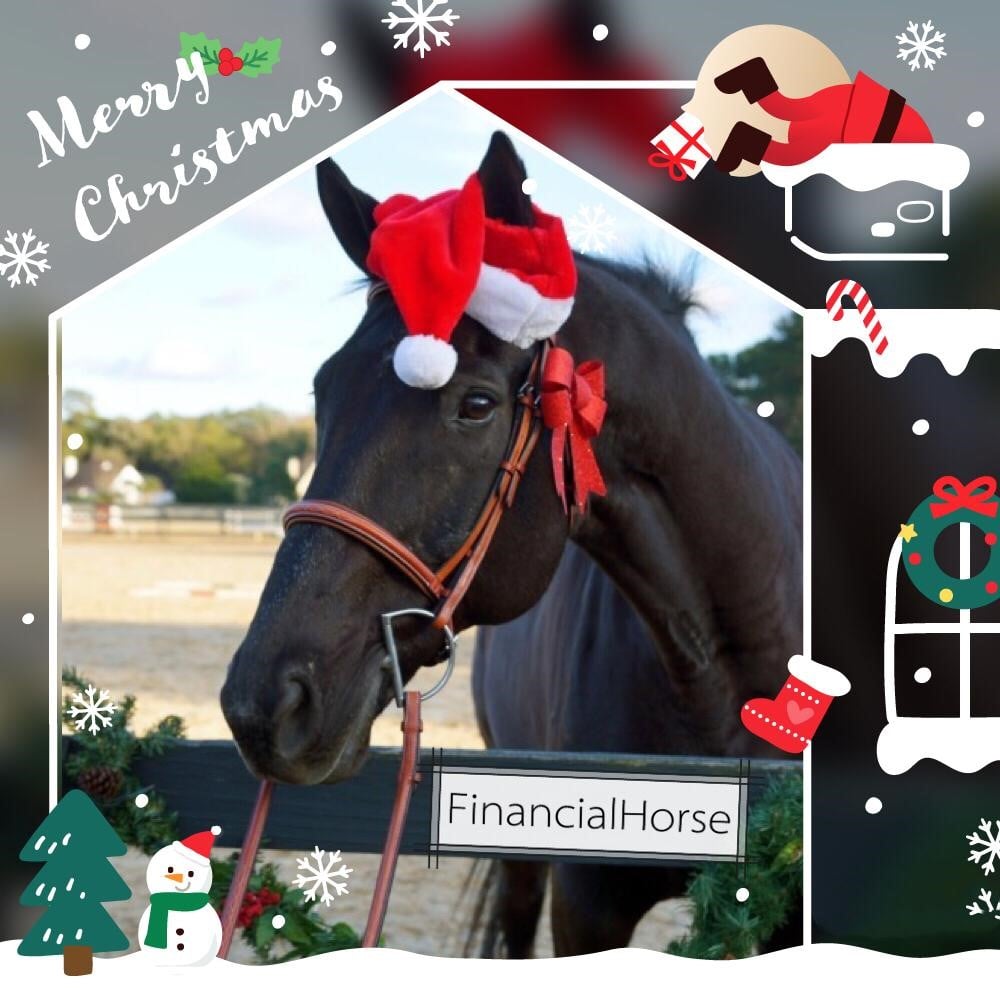 To all Financial Horse Readers,
2019 was a big year for Financial Horse. In January 2019 we launched the premium Patron service that allowed readers to support the site and receive additional exclusive content.
In August 2019 we launched the Financial Horse Complete guide to investing for Singapore investors, which in my opinion is probably the best guide to investing available to Singapore investors today.
Reminder: We're running a limited

Christmas Promotion

with
$100 off the FH Course. Check it out here!
All throughout the year, we've been delivering high quality, original articles and commentary on everything from IPO coverage to global macro trends.
But none of this would have been possible without your support.
I started Financial Horse as a way for me to clear my mind, and consolidate my thoughts – writing helps me clear my mind. Along the way, I figured why not just post these writings online? And the community that sprang up, the resulting outpouring of sharing and support, just blew me away.
So from the bottom of my heart, on this Christmas day, I wanted to take the opportunity to reach out to each and every one of you to express my deepest gratitude and appreciation. I started Financial Horse as a way to document my thoughts, but I stay, because of your support.
Financial Horse is and always will be a site that is catered towards the needs of its readers. We are all in this investment journey together. Regardless of whether you're a fresh graduate who just bought his first stock, or you're a finance veteran who can read financial statements in your sleep, my door is always open to feedback, comments or just random discussion. Life does get in the way sometimes, so I may not always reply promptly, but rest assured that I read each and every email that comes in.
And of course, no post of mine would be complete without some investment commentary.
Now 2019 was one hell of a ride. We started the year after an epic meltdown in global equity markets in December 2018. But from January to June 2019, it was just a one way ride up, as global interest rate expectations crashed, and global risk assets exploded higher. We took a slight detour in August 2019 as the US-China Trade war heated up with Mr Trump and Mr Xi at loggerheads. But fast forward to December 2019, the two parties have agreed to a Phase 1 deal.
The start of 2020 looks to be the exact opposite of 2019. We go into 2020 after an epic rally in financial markets in December 2019. Interest rate expectations are of a Fed pause and possible further cuts. US-China trade war is at a short-term pause, but likely to evolve into a longer-term strategic conflict. President Trump is up for an election year and his odds of re-election look strong, but the impeachment proceedings could throw a spanner in the works. And finally, global economic data is still not looking pretty, although they seem to have stabilised for now.
So what will 2020 look like? For now, I remain sanguine – which is really just a fancy way of saying cautiously optimistic. I think there is the potential for economic stabilisation, as the massive easing from global central banks in 2019 starts to kick in (monetary policy has about a 12-month lag time, so 2020 is when we start to see the effects). That said, the global economy is still on very shaky footing (as evidence by global PMIs and export data), and a lot of talk on the ground is pointing towards 2020 being an equally tough year for the China economy. China is a major contributor to global growth these days, so a bad year for China, is a bad year for most of the world.
But hey, there's that saying about stocks climbing the wall of worry right?
So as we head into 2020, I'm maintaining a balanced portfolio with exposure to US and Singapore equities, fixed income, gold, property, and of course cash (my personal portfolio will always be available on Patron for those who are interested). This balanced portfolio has served me well in 2019, and I expect it to continue to perform in 2020.
A big Merry Christmas to all Financial Horse readers, and here's wishing you a fantastic 2020 ahead. I look forward to continuing our investment journey together in the new year ahead!
Warmest Regards,
Your friendly neighbourhood Financial Horse