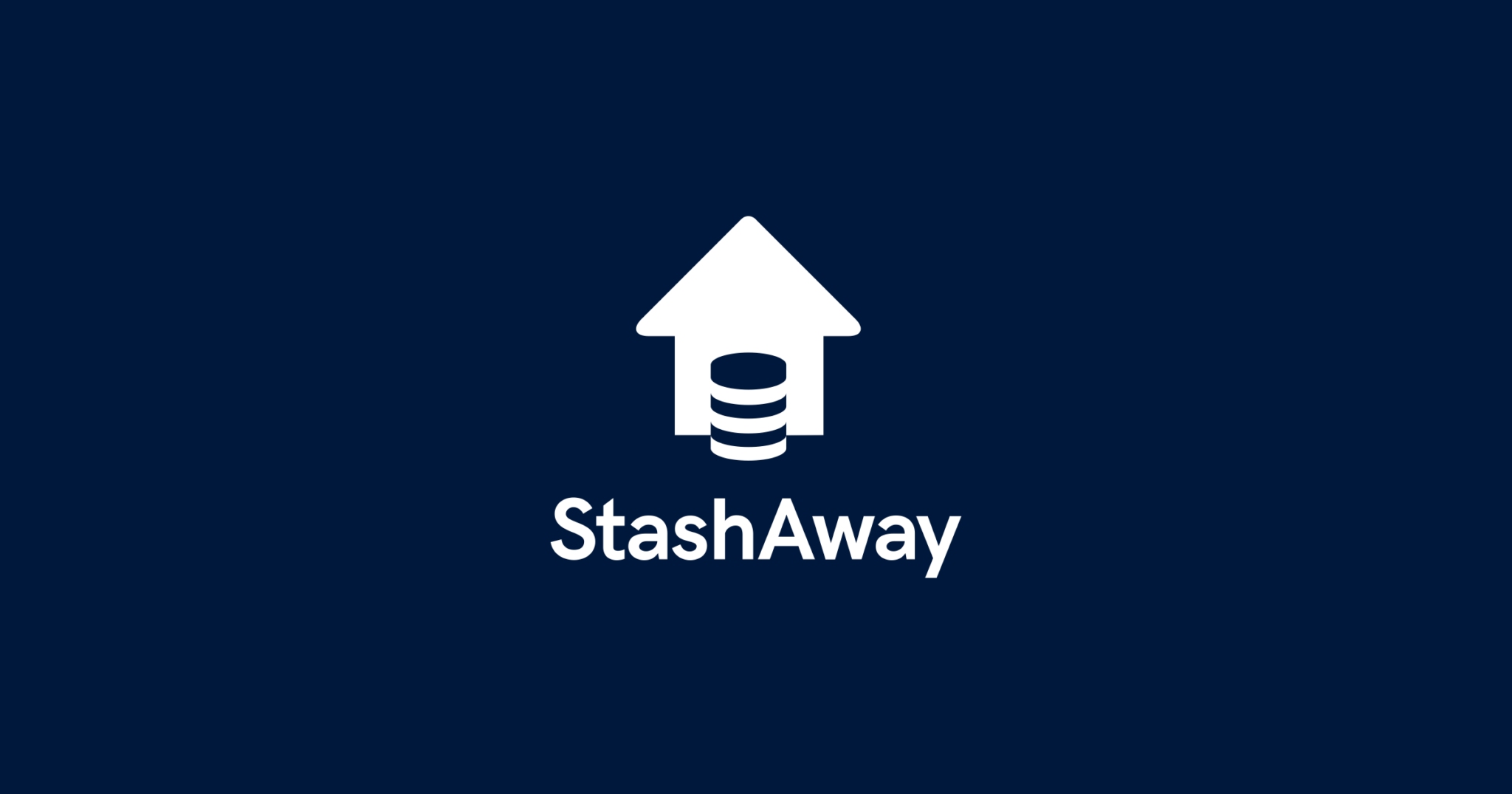 In Part I of this Article, I described what I disliked about StashAway. In Part II, I will mention what I liked about this roboadviser.
1. Insolvency Risk
What happens when StashAway goes bust? On their FAQ, they state that:
Technically, the ETFs are owned by Saxo, our broker. Asia Wealth Platform Pte Ltd (our legal entity) is a beneficiary of Saxo. Similarly, you are a beneficiary on our ledger. So in short, you are the owner of the ETFs in your portfolio(s).
I emailed them to find out more, and you can take a look at the exchange below, emphasis in bold.
Hi xxx,
I noticed from your FAQ that the legal owner of the securities is:
Technically, the ETFs are owned by Saxo, our broker. Asia Wealth Platform Pte Ltd (our legal entity) is a beneficiary of Saxo. Similarly, you are a beneficiary on our ledger. So in short, you are the owner of the ETFs in your portfolio(s).
I wanted to clarify the operation of this "beneficiary". Are the securities owned by Saxo, and Asia Wealth, segregated into different portions, with each individual security linked to a specific investor? Or is it a case where all the individual securities are placed together in a pool and owned collectively by investors, and the individual securities are not tagged to specific investors?
…
Response:
The securities are owned by Saxo and Saxo has a ledger that has Asian Wealth Platform's name listed on all the ETFs which we purchase. In turn, StashAway has a ledger with all our customer's name on it, detailing which ETFs belong to whom. 
In short, it is the latter, but we are able to tag each security to each customer due to the ledger records. All securities are accounted for, by number and by ownership.
The rational behind having an omnibus account for our clients is so that we are able to purchase fractional shares, allowing us to maximum every cent in the portfolio.
To further reassure you, StashAway is Singapore's first and only robo-advisor that has obtained the Capital Market Services Licenses for Retail Fund Management from the Monetary Authority of Singapore (MAS). We have fulfilled the very strict criteria laid out by the MAS. Thus far, the regulators are sufficiently satisfied with our record keeping and how we segment the accounts. There are multiple layers set in place to ensure that the customer funds are protected and accurately reflected.
In addition, please be assured that StashAway is built on very solid foundations, and as part of MAS requirements needs to always have a significant capital base; it is therefore unlikely that StashAway will face insolvency.
In the unlikely event that StashAway faces insolvency, following MAS strict regulations, StashAway has ensured that customers' funds are protected by the custodian relationship with SAXO (brokerage) and their custodian institutions (HSBC and Citibank), such that those funds are kept separate and un-mingled with StashAway's finances.
Long story short, Saxo is the legal owner of the ETFs. Saxo has a ledger that states which ETFs belong to StashAway. StashAway has a ledger that states which ETFs belong to you.
It's a bit tricky because in an insolvency situation, the legal position depends very heavily on how detailed the ledger is, what information the ledger has and how well segregated the securities are. StashAway's response didn't give me sufficient information to determine the exact legal position, but the fact that they have a CMS license does indicate that MAS is comfortable with their record keeping practices.
What we want to avoid is the gold bullion cases, where investors invested in a gold investment scheme. It turned out that the gold was all stored in a warehouse in a giant box, and was not tagged to individual owners. This meant that once the company was insolvent creditors were able to seize the gold for repayments, and the investors lost all their money. A similar problem happened with wine investors, which really illustrates the importance of tagging each asset to its original owner.
I am going to give StashAway the benefit of the doubt here because of their CMS license, and assume that the records are done such that in an insolvency, the securities can be traced back to its owner (ie. you). Fractional ETFs are trickier because 3 people could own the same ETF. However, even disregarding fractional ETFs, you could probably get back a decent portion of the original equities in an insolvency situation.
So a plus for StashAway here, though it's really a bit grey.
2. Tailor Made Solution?
When setting up the investment plan, StashAway asks a whole host of question such as your income, your savings, your goals, your risk appetite, your marital status etc. This gives you the impression that the investment plan is really being tailored for you, which I really enjoyed. I can easily play around with an answer to one question and see how that changes my asset allocation. It sure beats speaking to a financial adviser in person!
The problem though, is that at the end of the day, you are still investing in the market. All the fancy questions and charts don't change the fact that once you put your money in, your money is at the mercy of the market. It's easy to get lulled into a false sense of security by the pretty interface and the myriad of personal questions, but the simple truth is that StashAway cannot guarantee your returns. You are basically investing in underlying securities, and if the markets turn ugly, you will suffer huge losses.
3. Passive Investing
StashAway is great because from an investor point of view, the robo-adviser does everything for you. All you do it pick your plan, and transfer in the money. They handle the purchase of assets, the rebalancing, and the deduction of fees all without you having to lift a finger.
It's really easy and convenient, and all at a relatively low fee. Which bring me to my next point.
4. Low Fees
This really depends on your profile as an investor. If you are a DIY investor who spends your time lurking on stock trading facebook groups (definitely me), the StashAway fees are going to look absurd to you.
If you are a mum and pop retail investor who is picking between a unit trust, a financial advisor and a robo, the robo fees are actually much much cheaper, and may actually provide superior returns net of fees.
Understand your profile as an investor, and know your limits and risk appetite, before picking a robo.
5. No lock-up period
The lack of a lock-up period is a double edged sword. While I can redeem my securities anytime, it also means that when the markets crash and I lose 50% of my net worth, I can panic and sell them all at the bottom.
This means that you still need to train your discipline as an investor, to always remember that you are in for the long haul. In the short run, you may lose 20-30%, but as long as you keep going and keep up regular investments, in the long run you will make outsized returns. StashAway does make it easier to do so, because all you have to do is refrain from selling, and continue transferring the same amount of money every month. You don't have to think about what securities to buy, and you don't have to look at share prices every morning and wonder why are you still buying when shares are falling 5% a day.
Closing Thoughts
StashAway, and robo-advisers, are a very interesting proposition. To me, they sit on a spectrum of investment products, somewhere between actively managed unit trusts and pure passive investment via an ETF.
Personally, I don't like Stashaway because of their outsized allocation to US bonds, and opaque reoptimisation technique. The 30% withholding tax for all dividends and bond coupons is something I cannot stomach as well. The fees are also on the high side as 0.675% on the first S$100,000 is quite a lot, when most US robo-advisers charge 0.2% – 0.3%.
But there is a lot to like about StashAway. For retail investors who have no interest in financial investments and want a cheap product to put their money into the markets, this can be a decent choice. The fees are much lower than that of a unit trust or insurance product, and you get far more control over your asset allocation. If you are choosing between buying an insurance product from AIA or StashAway, my recommendation is to pick StashAway. If you are choosing between buying the SPY and QQQ direct or StashAway, buy the SPY and QQQ instead, but then again, if you are the latter you probably wouldn't even take my advice.
Whatever financial product you pick, at the end of the day you are investing directly in the market. The market has made fools out of men much smarter than myself, and it will not hesitate to do so again. Never forget that despite the pretty charts and myriad of questions posed, StashAway does not guarantee your returns. They pick an asset allocation for you, and invest on your behalf, but when the markets crash, it is your money that you are losing. StashAway as a company will survive because they will continue to charge you annual fees.
---
Enjoyed this article? Like our Facebook Page for more great articles!
Financial Horse has a set of 7 Commandments for Successful Investing, that I ask myself before making every investment, and that I will never break regardless of the situation. I share this with all my email subscribers at absolutely no cost. Sign up for the newsletter now!
[mc4wp_form id="173″]