In the saga that keeps on giving – the Rival Consortium bidding for SPH (against Keppel) has come back with a revised offer.
After Keppel upped their final offer to S$2.351, the Rival Constortium similarly upped their offer to $2.36 all cash, which makes it far superior.
This is probably the last you'll hear of this SPH saga, because Keppel has already said S$2.351 was the final offer, and will not be increased any further.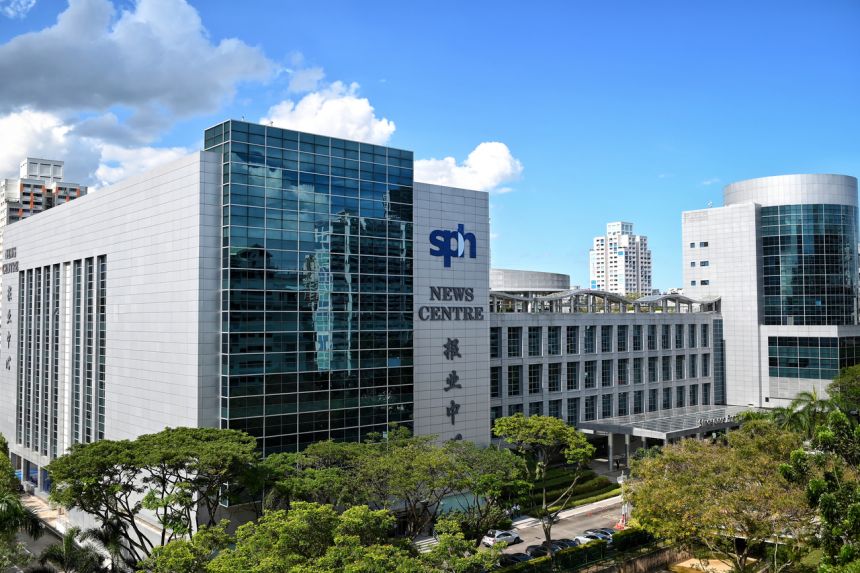 What is going on? Bidding war for Singapore Press Holdings (SPH)?
For those of you who are new to this saga, a quick recap:
Rival Consortium comes back with an improved offer for SPH ($2.36 per share)
And this morning, the Rival consortium came back with an improved offer:
Under the Cuscaden Scheme, each SPH shareholder has the option to choose to receive either:
Option 1: S$2.360 per SPH share, paid fully in cash, OR
Option 2: S$1.602 in cash and 0.782 SPH REIT units with an illustrative value of S$2.400 per SPH share
Under the new offer, SPH shareholders can now choose between (1) $2.36 cash, or (2) $1.602 cash and 0.782 SPH REIT units (worth $2.4 total based on SPH REIT closing price of S$1.020 per SPH REIT Unit as at 12 November 2021).
3 Key Takeaways from me on the Rival SPH offer
3 Key Takeaways from me:
Rival Offer is Definitely Superior – Will likely win
Did Keppel make a mistake by giving a final offer?
What was this all for?
Rival Offer is Definitely Superior – Will likely win
Keppel's offer was a mix of Keppel REIT and SPH REIT units.
This is not ideal for SPH shareholders because not everyone would want to own Keppel REIT or SPH REIT. This meant you were forced to sell the REITs on the open market, and with all the other SPH shareholders selling at the same time, you don't know what price you can get for them.
As a SPH shareholder, Keppel's offer would have exposed you to price fluctuations, and uncertainty as to the final price you get for your SPH shares.
With the Rival Consortium's offer, you get the best of both worlds.
If SPH REIT price goes up, you pick SPH REIT units and get a consideration higher than $2.36.
If SPH REIT price goes down, you pick all cash and the $2.36 is a floor price.
It's far superior to Keppel's offer, and a complete no brainer.
Keppel being a public listed company, they needed to get approval for the SPH offer at an EGM.
Granted that it's a slim risk, but there was still a possibility that Keppel shareholders would have rejected the SPH offer.
The Rival Consortium has no such requirement, so it removes another big uncertainty from the completion of the buyout.
SPH's Independent Directors' preliminary recommendation is for SPH shareholders to reject the Keppel offer and vote in favour of the offer from the rival consortium.
But in any case it's just a formality at this stage, I can't see why anyone would pick the Keppel Offer over this new offer.
It's definitely superior to Keppel's offer, and a no brainer at this stage.
BTW – we share commentary on Singapore Investments every week, so do join our Telegram Channel (or Telegram Group), Facebook and Instagram to stay up to date!
Don't forget to sign up for our free weekly newsletter too!
[mc4wp_form id="173″]
Did Keppel make a mistake by giving a final offer?
Which raises the question.
Did Keppel make a mistake by saying that their $2.351 offer was final, and will not be increased?
The moment they did that, it was open to the Rival Consortium to come in with a marginally better $2.36 all cash offer and be guaranteed to win the bid for SPH.
Which is exactly what happened.
We discussed how the rival consortium has better synergies with SPH's portfolio than Keppel, so they very obviously could have paid up for $2.36 all cash.
And if even this horse can see that, I'm sure Keppel's highly competent management team would have understood this as well.
Of course, the other way of seeing this is that maybe Keppel didn't really want to buy SPH anymore, but they couldn't be seen to give up so easily without a fight.
So maybe they upped the offer to something that was reasonable for them, and conveniently slipped in the term to say that this was the final offer.
Essentially giving the green light to the Rival Consortium to say that – "Hey, if you want SPH, just go $2.36 all cash and she's all yours".
I mean I'm definitely prone to overthinking stuff sometimes, so do take this interpretation with a pinch of salt. 
What was this all for?
I commented in the previous article that this whole bidding war really puzzled me.
Keppel is 20% owned by Temasek.
CLA Real Estate Holdings and Mapletree Investments are both indirectly wholly owned by Temasek.
Why were they engaging in a bidding war?
Well, it looks a lot clearer now that perhaps I was indeed just overthinking everything.
It turns out that maybe Hotel Properties Limited really did want to buy over SPH, and they garnered support from both CLA Real Estate Holdings and Mapletree to make that happen.
Both of which are independently managed portfolio companies of Temasek, and making decisions in their own best interests. They figured they could spin off certain parts of SPH, that would synergise well with their existing portfolio.
In other words – No greater conspiracy theory here.
Funny stuff – sometimes the simplest explanation is the most accurate one after all.
Closing Thoughts on the SPH Bidding War Saga
Whatever the case, it looks like we've finally come to the end of this saga.
SPH will be broken up, the media business will become non-profit, and the portfolio of assets will be bought over by a consortium comprising Hotel Properties Limited, Mapletree and CLA Real Estate Holdings.
And likely to be broken up for parts.
It's a sad end for such a storied stock like SPH, but like many of you have pointed out, SPH's portfolio was just so "Rojak" that this is probably for the best.
Had they continued as a going concern, it may not have been easy to realise synergies and restructure the company. Even if they brought in a new management team, it's hard to see what could be done to realise value, short of selling off the assets individually.
Love to hear what you think!
As always, this article is written on 15 Nov 2021 and will not be updated going forward. Latest thoughts (and my stock watch and personal portfolio) are available on Patron.
---
Looking to buy Bitcoin, Ethereum, or Crypto?
Check out our guide to the best Crypto Exchange here.
Looking for a low cost broker to buy US, China or Singapore stocks?
Get a Free Apple stock (worth S$200) when you open a new account with Tiger Brokers and fund $2000.
Get 1 free Apple share (worth $200) you're new to MooMoo and fund $2700.
Special account opening bonus for Saxo Brokers too (drop email to [email protected] for full steps).
Or Interactive Brokers for competitive FX and commissions.
Do like and follow our Facebook and Instagram, or join the Telegram Channel. Never miss another post from Financial Horse!
Looking for a comprehensive guide to investing that covers stocks, REITs, bonds, CPF and asset allocation? Check out the FH Complete Guide to Investing.
Or if you're a more advanced investor, check out the REITs Investing Masterclass, which goes in-depth into REITs investing – everything from how much REITs to own, which economic conditions to buy REITs, how to pick REITs etc.
Want to learn everything there is to know about stocks? Check out our Stocks Masterclass – learn how to pick growth and dividend stocks, how to position size, when to buy stocks, how to use options to supercharge returns, and more!
All are THE best quality investment courses available to Singapore investors out there!