Formula 1 is an iconic motorsport brand. Just recently, Singapore held its first race since 2019 to a record 302,000-strong crowd.
Red Bull's Max Verstappen was crowned 2022 Formula 1 world champion after a soaked race at Suzuka on Sunday.
Some quick stats on the F1:
400M+ unique fans – making it one of the biggest sports by that metric
108M+ people watched last year's season finale in Abu Dhabi
Drive to Survive, a Netflix documentary giving a behind-the-scenes look at F1, hit top 10 status in 56 different countries
All this is to say that F1's owner, Liberty Media, is raking it in.
It generated a whopping $2.1B in revenue 2021, an almost 2x increase from $1.1B the previous year.
Since Liberty Media bought the rights to commercialise and promote the sport in 2017, viewership has grown globally. Most notably, its popularity is on the rise in the US, a key market F1 has long been trying to break.
F1 has exciting plans to grow the sport and the business. In this article, we'll take a look under the hood of the company to find out:
The 3 pillars of F1's revenue
How F1 teams make money
How F1 plans to grow the popularity and profitability of the sport
This article was submitted by a Guest Contributor. The opinions expressed in this publication are those of the Guest Contributor.
How Formula 1 makes money
In 2021, F1 generated $2.1B in revenue. This can be divided into three revenue pillars:
31%: Race promotion
40%: Media rights
16%: Sponsorship
13%: Others
Race promotion
The first pillar is race promotion fees, clocking in at just under one-third of revenue.
These come from fees that a local partner pays F1 to host a race. That's because F1 doesn't organise the actual race. That's done by a local partner, who is responsible for hosting, staging and promoting the event.
Local partners can be event organisers, circuit owners, or government bodies. The Singapore Grand Prix for example, is hosted by Singapore Tourism Board and Singapore GP Pte Ltd, the race organiser. Contracts typically run three to seven years, and can range from $15M to $55M annually.
Media rights
The second pillar is media rights, the biggest contributor at 40% revenue. This is more self-explanatory – it is revenue from selling rights to partners to broadcast the sport.
This revenue used to almost exclusively come from selling broadcasting rights to TV platforms. These can be hugely lucrative. Sky Sports reportedly paid £1bn to be the exclusive broadcaster in the UK from 2019 – 2024.
But as the media landscape evolves, this pillar includes growing revenue sources, such as subscription revenue from F1's dedicated streaming service, F1TV.
Sponsorship
The final pillar, sponsorships, comprised 16% of total revenue. F1 sells event-based sponsorship in the form of trackside advertising and race title sponsorship packages.
There are also Global Partners and Official Suppliers, with examples being Pirelli as a tyre supplier and DHL as the official logistics partner.
Other revenue
The final pillar, comprising 15% of revenue, is made up of several components. These are lower-margin components and hence drive a much smaller portion of profits. But they are still worth mentioning in brief:
The Paddock club is the VIP section at a race, and F1 has the right to sell tickets and host the section at some races.
F1 also earns revenue from its lower-tier leagues, Formula 2 and Formula 3 racing
Transporting cars around the world is a hugely complicated process. F1 makes some revenue from helping teams to move them around via a fleet of 747s.
How Formula 1 teams make money?
Now that we understand how the league makes money, we can turn our attention to the 10 teams that participate in the championship.
Participating in Formula 1 is an extremely costly business. Running an F1 team used to cost anywhere from $95M to $425M. Super-teams like Ferrari, Mercedes and Redbull lie on the upper end of teams.
In 2021, F1 implemented a budget cap. All teams could now only spend a maximum of $140M. The intention was to bridge the gap between teams and even the playing field between the F1 super-teams and their smaller counterparts.
Regardless, it's still a huge amount of money required just to participate in the sport.
Teams need to design and manufacture their own car. This requires huge investments in R&D and getting top-tier talents in aerodynamics and engineering.
Top drivers also command huge salaries; Lewis Hamilton's $40M salary puts him among the world's highest paid athletes. Then there are the thousands of staff required to support each team and operational costs.
These costs quickly add up. So how do they make money? In short – they don't.
The majority of teams actually run close to breakeven, using every dollar available to maximise performance on the racetrack.
You might wonder what is the point of spending so much time and money then. The reason is simple: Formula 1 is a marketing platform.
It's a chance to advertise their cars and show the world whose cars are the best. Ferrari explicitly states this in their 2022 annual report: "Our brand image depends in part on the success of our Formula 1 racing team."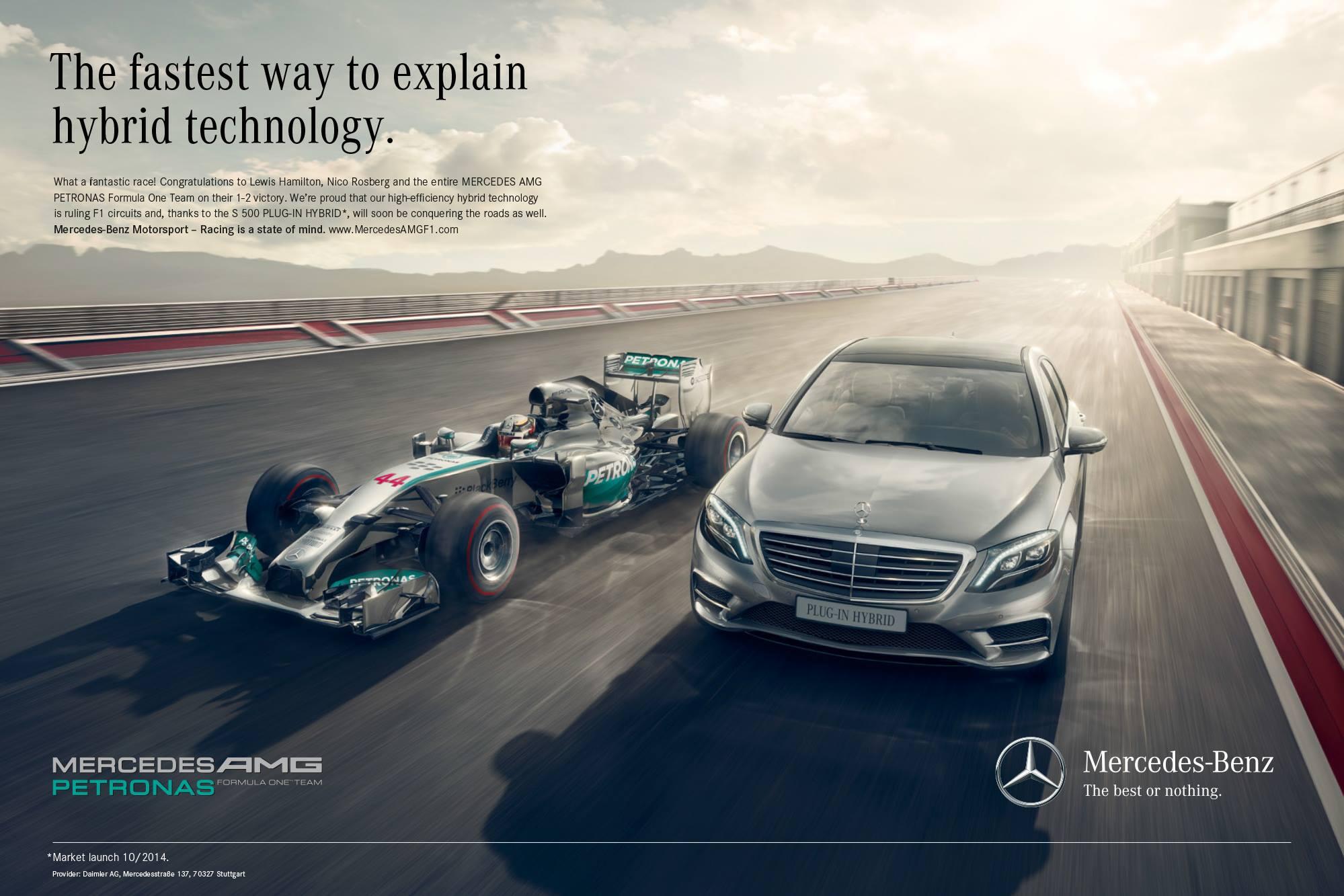 Success on the track translates to higher revenues for their consumer cars. Mercedes' investment in the sport was hugely profitable for growing their high-performance AMG brand.
Their strong performance in recent years combined with the direct exchange of technology between engineers at F1 and Mercedes-Benz packs a strong one-two punch of performance and brand appeal.
How F1 plans to continue growing
F1 is pursuing multiple strategies to drive growth. It's looking into building up the entertainment experience (through games, content partnerships, etc) to engage with new fans globally to increase race attendance and TV viewership.
The budget cap should create more competitive races and exciting seasons. It also reduces the financial barrier for new manufacturers, such as Audi and Porsche, to join the fray.
Its target to reach a net zero carbon footprint by 2030 is an attempt to quash questions about the value of gas guzzling cars racing around in a rapidly-heating world.
Two are worth looking into in detail: expanding the racing calendar, and capturing opportunities created by media' evolution.
Expanding the racing calendar
 Increasing revenue from race promotion is simple: add more races. This will translate into more contracts and thus higher fees. Already, the calendar has expanded in recent years from 19 to 23 races in 2022.
F1 has concentrated on growing outside their stronghold in Europe. This allows them to grow new markets, which also tend to command higher promotion fees.
A record 24 races are scheduled for next year. But this is close to the limit of the number of races. Travelling for each race puts an enormous pressure on teams. They have to move hundreds of people and tons of equipment around the world, with as little as a week between races.
Another consideration is that F1 is aware of the dangers of over-saturating the market. There comes a point where too many races start to dilute the specialness of each Grand Prix. And as any good luxury brand manager is aware of, scarcity is essential to maintaining the value of the product.
Capturing opportunities created by new media
In the heyday of Michael Schumacher, F1 could secure four or five key contracts with key Western European broadcasters and call it a day. Today's landscape offers new ways to engage with new and existing fans.
Social media allows drivers with great personalities like Lewis Hamilton to have a direct relationship with fans.
F1's trademark filings indicate an interest in Web3, from NFTs to metaverse experiences.
Big Tech's big push into live sports is another huge opportunity. With deep pockets and a desire to bolster their streaming offerings, companies like Apple and Amazon are vying for media rights from football (NFL), baseball (MLB). Streamers have noticed F1's growing popularity in the US. 
Liberty's bet on the US market is already paying dividends. Amazon bid $100M a year for rights to F1 racing in the US. It ultimately lost out to ESPN, which renewed the rights for US$75 million. But in doing so, ESPN had to pay 15x more than their prior contract.
Conclusion
After seeing and hearing so much about F1 in recent months, it's interesting to take a look at what goes on behind the scenes.
It may not be as heart-pounding as Verstappen's final lap overtake of Hamilton to win the championship last year. But for those of you who enjoy knowing how businesses work, we hope this was a fun ride!
This article was submitted by a Guest Contributor. 
For more personal finance & investing content, follow Financial Horse on Social Media!