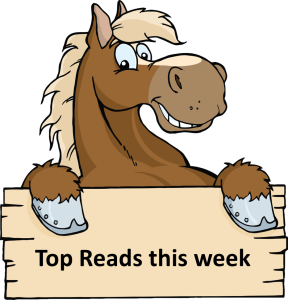 Rounding up top investing articles from around the web, including articles shared by fellow investors in the Financial Horse Facebook Group.
---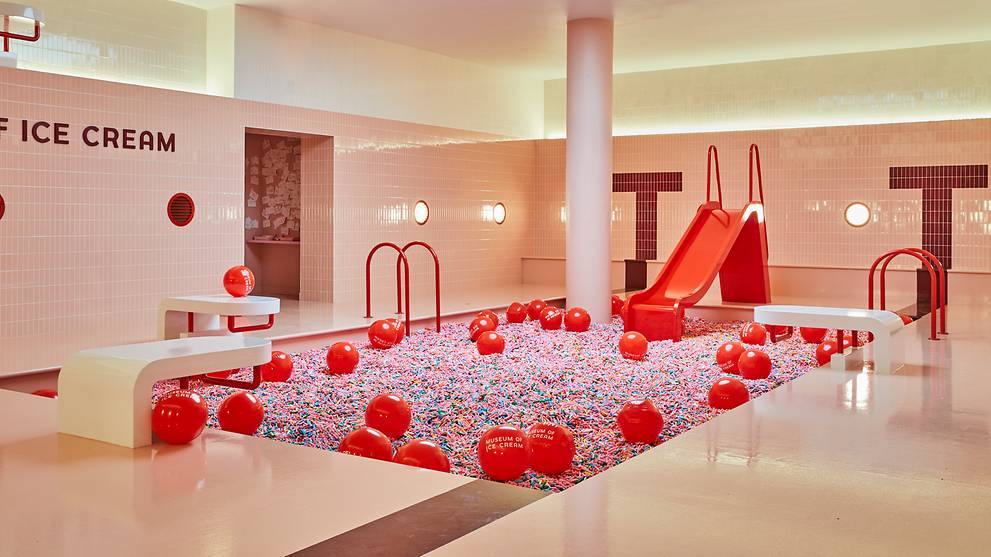 ---
Singapore needs a "suite of measures" beyond Covid vaccinations in order to open up its economy and allow international travel, said S Iswaran, minister for communications and information.
Vaccinations need to be complemented by a "strong, robust testing regime" and safe management measures, he added.
The minister also weighed in on Singapore's decision to accept the International Air Transport Association's (IATA) mobile travel pass from May.
---
Morgan Stanley sold about $5 billion in shares from Archegos' doomed bets to a small group of hedge funds late Thursday, March 25, according to people who requested anonymity to speak frankly about the transaction.
Morgan Stanley had the consent of Archegos, run by former Tiger Management analyst Bill Hwang, to shop around its stock late Thursday, these people said. The bank offered the shares at a discount, telling the hedge funds that they were part of a margin call that could prevent the collapse of an unnamed client.
But the investment bank had information it didn't share with the stock buyers: The basket of shares it was selling was merely the opening salvo of an unprecedented wave of sales by Morgan Stanley and five other investment banks starting the very next day.
---
Credit Suisse on Tuesday said it was replacing senior managers, halting its share buyback programme and slashing its 2020 dividend as it grapples with the estimated 4.4 billion Swiss franc (US$4.69 billion) fallout from its relationship with Archegos Capital Management LP.
Chief Risk Officer Lara Warner and investment banking head Brian Chin will both leave the bank in April, Switzerland's second largest lender said. The bank said it now expects to post a pre-tax loss of roughly 900 million francs for the first quarter, as its strong performance in the quarter was wiped out by the affair.
"The significant loss in our Prime Services business relating to the failure of a US-based hedge fund is unacceptable," Chief Executive Thomas Gottstein said in a statement. "Serious lessons will be learned."
---
A Singapore resident who is reportedly married to a Singapore citizen, Hayes on Tuesday (April 6) surrendered to the United States authorities in Hawaii, six months after federal prosecutors in New York accused him and his BitMEX co-founders of conspiring to skirt US laws requiring the implementation of money laundering controls. He appeared before a federal judge in Honolulu and, pursuant to an earlier agreement, was released on US$10 million (S$13.4 million) bond pending future court proceedings in New York.
Hayes, 35, a former equities trader for Citigroup in Hong Kong, founded the Seychelles-based BitMEX in 2014 with Oxford-educated computer scientist Benjamin Delo, who previously developed high-frequency trading systems for JPMorgan Chase & Co, and programmer Samuel Reed, who specialises in Web applications.
---
PM Lee said in a Facebook post late on Friday, without naming BitClout: "The site's creators are anonymous, but I have sent an open tweet out to ask that my name and photo be removed from the site immediately, as I have nothing to do with the platform. It is misleading and done without my permission." 
He urged Singaporeans to remain vigilant when dealing with cryptocurrency platforms. "If you deal with entities not regulated by the Monetary Authority of Singapore (MAS), remember: You won't be protected by the laws administered by MAS. "Before making any investment, please ensure that it is genuine and legitimate, so that you will not fall prey to scams."
---
There will be five long weekends next year, one more than the four this year, the Ministry of Manpower announced on Tuesday (April 6) in its release on gazetted public holidays. In fact, six of the 11 public holidays fall on a Friday, Sunday or Monday.
As Labour Day and Hari Raya Puasa fall on consecutive days on Sunday, May 1 and Monday, May 2 next year, they will be part of a single long weekend of four days. May 3, a Tuesday, will be a public holiday.
---
The Government is in discussions with several pharmaceutical companies to manufacture vaccines and therapeutics in Singapore, with a US$130 million facility in the pipeline, said Trade and Industry Minister Chan Chun Sing on Monday (Apr 5).
---
Messaging-and-gaming behemoth Tencent is opening a hub and TikTok owner ByteDance is on a hiring spree after establishing a regional HQ, while e-commerce giant Alibaba is investing in property and recruiting.
Regulators have launched a blitz on the sector, hitting several firms with heavy fines, and threatening to slice up massive companies whose reach now extends deep into the daily lives of ordinary Chinese. 
---
Singapore companies linked to the global semiconductor value chain are making the most of the surge in demand for goods such as mobile phones, PCs and TVs triggered mainly by the coronavirus pandemic, but risks are looming.
Demand has spiked so much that the industry is fast running out of semiconductors – also known as integrated circuits, microchips or just chips – which are the tiniest building blocks of everything powered by technology.
Since its conceptualisation, the One-North hub has emerged as Singapore's Silicon Valley, a technology enclave with top-tier companies. Residential options within the area, however, have been few and far between. TID's upcoming mixed-use development, One-North Eden, has thus attracted strong interest ahead of its launch. 
---
The police report was made by national agency Sport Singapore in April 2017, ahead of the FAS elections held that month. That election was a landmark for local football as affiliates were, for the first time, allowed to elect their leaders. Previous office bearers were appointed by the Government until this practice was found to contravene Fifa's regulations in 2015.Lawyer Lim Kia Tong was eventually voted as FAS president. His slate of nine, called Team LKT, won the vote 30-13, beating the team Game Changers, fielded by Hougang United and Tiong Bahru Football Club chairman Bill Ng.
The police probe in 2017 was sparked by a revelation of a $500,000 donation by amateur club Tiong Bahru through the FAS to the Asean Football Federation. A police raid was carried out on four locations – the FAS' Jalan Besar headquarters, and the clubhouses of Hougang United, a professional team in the S-League (now rebranded the Singapore Premier League), Tiong Bahru and inactive former S-League side Woodlands Wellington.
---
GRADE A offices could lead the recovery of Singapore's office market in 2021, said a CBRE report on Monday. This comes amid announcements that work-from-home arrangement no longer remains the default arrangement in Singapore.
More flight to quality movements were tracked due to occupiers focusing on higher quality products within the central business district (CBD), said the report. This gave rise to a two-tier market comprising: Grade A (core CBD market) and Grade B (islandwide market). The Grade A market showed resilience with tightening vacancy while the Grade B market continued to grapple with higher vacancy rates.
---
Teva Raj Palanisamy, 69, the former senior director of NParks' municipal landscapes division, faces two charges. Former director of the same division Go Kau Chai Johnny, 51, faces one charge, the Corrupt Practices Investigation Bureau (CPIB) said.
Both men face one charge each for allegedly accepting a bribe in the form of a hotel stay in Macau worth S$258.42 in 2018. The bribe was "an inducement to advance the business interest of the giver's company with NParks", CPIB said.
---
Said founder and chief executive officer of Mintable, Zach Burks: "The interest in NFTs has been surging in recent months even though they have been around for a while. The reason they had never really taken off is because of the upfront cost or fee of minting an asset – which are known as gas fees. Mintable's gas-free minting option allows the everyday person to get involved without any prior knowledge in coding or upfront cost of minting an asset."
Mintable was launched in 2018 as an NFT marketplace built on the blockchain to enable creators and artists to monetise their work while ensuring that consumers can purchase goods with assurance of their authenticity backed by the blockchain.
---
Grand Hyatt Singapore, which launched its own online grocery store—Grand Marketplace. In line with the hotel's commitment to sustainability, chef Lucas Glandville and his team have curated a plethora of premium produce and high-quality ingredients directly sourced from farmers and gourmet producers from all over the world. And because the hotel buys these items in bulk, the team is offering these to you at affordable prices.
---
Parliament on Monday (April 5) approved a contribution of US$20.57 million (S$27.7 million) to help low-income countries tackle the economic fallout of the pandemic, with Transport Minister Ong Ye Kung stressing that Singapore needs to do its part in an interdependent world.
The money will go to three initiatives under the International Monetary Fund (IMF). These are the Catastrophe Containment and Relief Trust, the Covid-19 Crisis Capacity Development Initiative and the Trust for Special Poverty Reduction and Growth Operations for the Heavily Indebted Poor Countries.
---
Tong said, "If his claim was right, it would be a direct affront to our own ownership and interest in the national song 'Count on Me, Singapore'. We thus pressed Mr Mendoza to substantiate his claims. If he could not, then he should withdraw them. We were prepared to initiate legal proceedings, if necessary, to protect our position."
Mendoza later changed his position and admitted that he had no evidence to support his claims. He then wrote to withdraw his claims, give instructions to remove "We can Achieve" from all social media platforms, and state that he had no intention of attacking Harrison's integrity or professionalism.
---
The ability to retire comfortably and maintain an enviable lifestyle requires US$4.57 million in the UK capital and US$3.5 million in Shanghai, with Hong Kong in between, according to data compiled by property portal Juwai
Singapore, regarded as Hong Kong's regional rival as a finance hub, is seventh on the list of 11 global gateway cities, with a threshold of US$3.23 million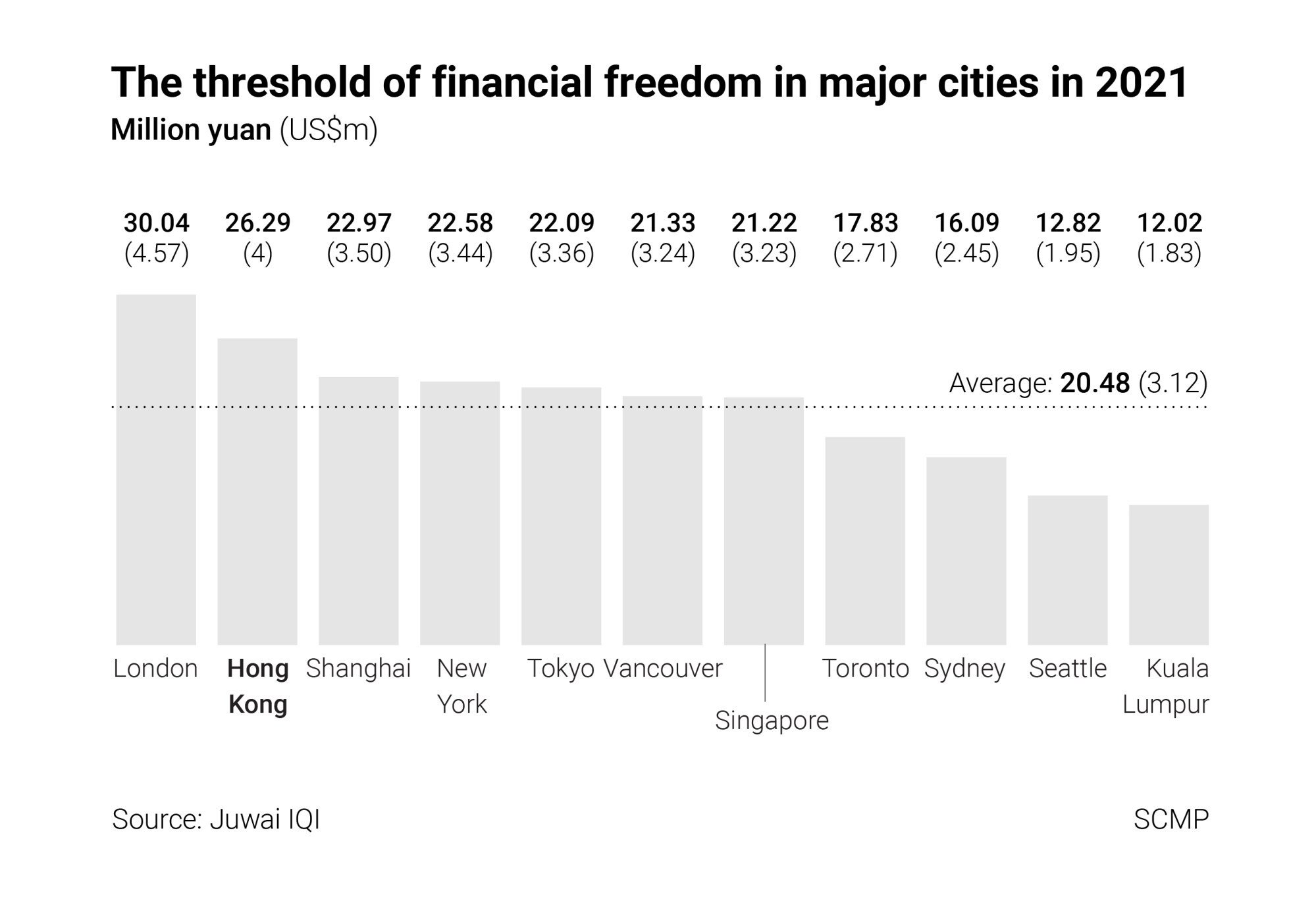 ---
Looking for a comprehensive guide to investing? Check out the FH Complete Guide to Investing and FH REITs Masterclass for Singapore investors.
2021 Stock Watch: Support the site as a Patron and get stock market updates. Like our Facebook Page and join our Telegram Channel for weekly updates!