Okay first off – I had a full macro article planned for this week. A lot of you have been asking whether it is time to start buying stocks in 2022, and I wanted to answer this.
But then life got in the way. 
To make it up to you guys, I wanted to release this Patreon article on Lendlease REIT.
If you enjoy articles like this, do consider signing up as a Patreon for more!
As for the macro post – I promise I'll find some time to get it out very soon!
************************************************************************
I recently opened a position in Lendlease Global Commercial REIT at the mid 70s range.
Given that I did a bit of research into the REIT before opening the position, I figured I would share some the analysis here and hopefully it might be useful for you guys.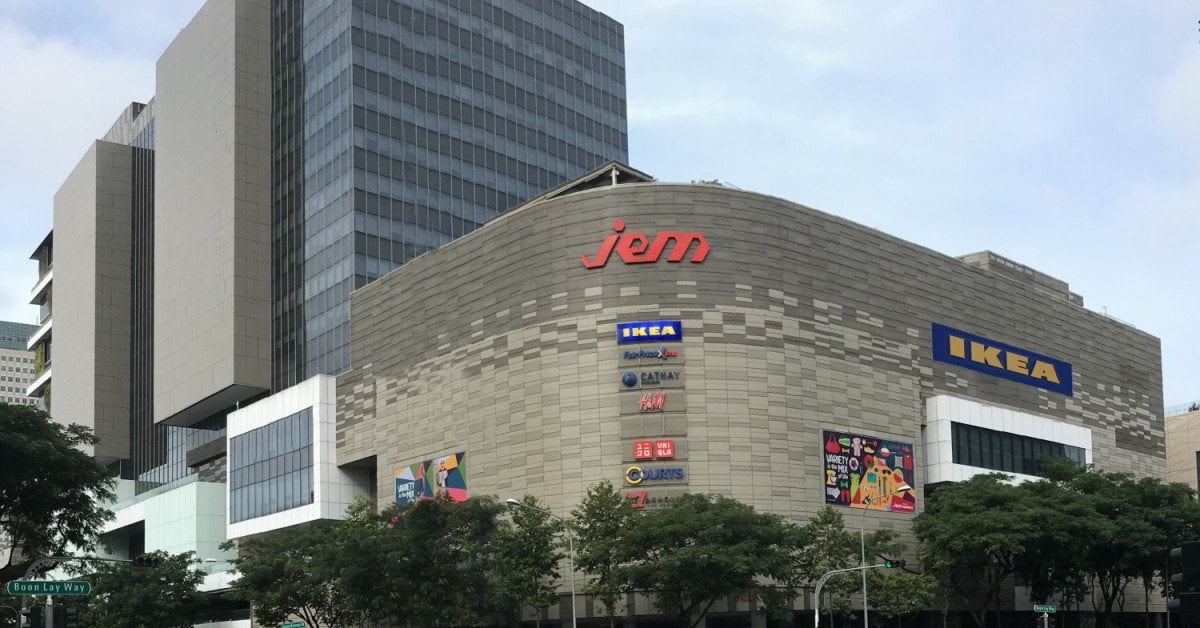 Lendlease REIT acquires Jem
The big change recently is that Lendlease REIT has acquired the remaining 68.2% of Jem that it didn't already own.
The original problem with Lendlease REIT was that it was (1) too small, and (2) too concentrated in 2 assets (Sky Complex, Italy and 313@Somerset, Singapore).
The acquisition actually solves many of these problems by doubling AUM from $1.7 billion to $3.6 billion.
And the asset allocation is significantly improved to become less reliant on the 2 initial assets.
Post acquisition, almost 60% of the REIT will be Jem Retail/Office, 28% is 313@Somerset, and 12% the Italian Sky Complex.
So effectively, 88% of Lendlease REIT is relatively high quality Singapore retail/office space.
This effectively becomes a predominantly Singapore retail play after the acquisition.
Let's talk a bit about the 2 key properties – Jem and 313@Somerset.
Jem – How good is this mall?
Long story short – I love this mall.
I think it's what CapitaLand tried to do with Westgate and Jcube, but failed.
Whatever the case, the fact remains that the Jurong Lake District area has a fantastic catchment, and lots of potential growth ahead of it if the Jurong Innovation District takes shape.
And Jem being one of the key malls in the region, is well placed to reap the benefits of the growth from Jurong Lake District.
It's probably a bit of a stretch to call it the Vivocity of the Jurong Lake District, but you get what I mean.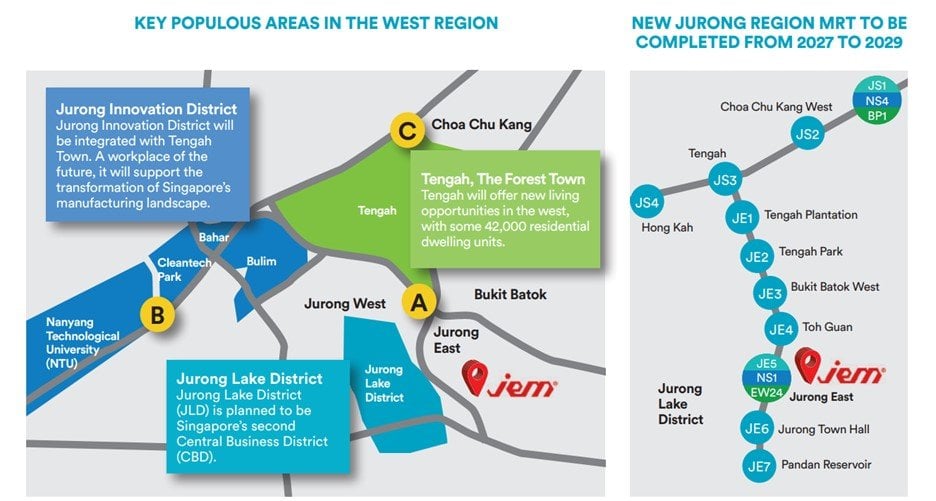 Pricing is set out below.
Lendlease REIT is buying at 4.4% NPI yield, which is probably fair price in this market.
It's arguable that unitholders are getting short changed buying Jem (a suburban mall) just as Singapore is reopening from COVID (which will benefit central malls at the expense of suburban malls when workers return to office). So one way to see it is that Jem's NPI is probably at an artificial high now, and rental reversions may not be so strong going forward as the reopening proceeds.
But big picture wise, I think Jem is high quality enough of a mall that I would be okay to pay a slightly higher price in the short term, because longer term I do really like the prospects of this mall.
Back by popular demand – launching a big promo for the REITs MasterClass!
Learn how to build a REITs portfolio for income, and hedge against inflation.
Massive discount and freebies thrown in with the Labour Day promo. Find out more here!   
313@Somerset
The other 2 properties in the portfolio were covered in my previous article at Lendlease REIT's IPO stage: https://financialhorse.com/lendlease-global-commercial-reit-ipo-review/
However, I will share some updated views here.
313@Somerset which probably not best in class like Jem or Vivocity, is still a very decent mall nonetheless.
Great location at the Somerset MRT, and the manager has done very well to curate a tenant mix that appeals to a younger crowd.
This stands in contrast to the more luxury vibe of Paragon (SPH REIT) and Ngee Ann City (Starhill REIT).
Long story short – this mall has a great location with strong footfall, and a very unique niche within the Orchard Road belt.
At the right price, it's a mall I'm definitely comfortable to own long term.
Sky Complex
Sky Complex, being Italian real estate, is always harder to evaluate as a Singapore based investor.
The bright side is that it is locked into a 12 + 12 year lease with Sky, which is a very big Telco operator with solid credit rating.
This provides a lot of stability in terms of the rent.
Given the long term lease, I wouldn't expect much rental upside from the property.
But at only 12% of the expanded REIT, I am buying into the REIT more for the 2 retail malls above. As long as Sky Complex stays stable, that's good enough for me.
Financial Impact of the acquisition on Lendlease Global Commercial REIT
The financial impact on DPU is set out below.
Big caveat that the pro forma numbers are assuming EFR was done at $0.82
We all know the actual EFR was done at $0.72, so the numbers above will need to be adjusted quite drastically.
Simple back of the napkin numbers – We take 1H FY2022 numbers (without COVID impact) and annualize them, and apply a 10% discount.
At a price of $0.775 that works out to a 5.8% yield.
NAV is about $0.8 so it will be approximately 1.0x book value at this price.
Valuations vs other REITs
Comparisons with some other REITs:
Starhill REIT – 6.4% yield, 0.7x Price/Book
CICT – 4.6% yield, 1.09x Price/Book
Frasers Centrepoint – 5% yield, 1.04x Price/Book
Lendlease REIT – 5.8% yield, 1.0x Price/Book
Starhill is a smaller REIT than Lendlease REIT, and also more risky because of Wisma Atria (a weaker mall) and the non-Singapore exposure. So I would expect Starhill to trade at a significant risk premium to Lendlease REIT.
CICT for obvious reasons is the gold standard in Singapore office/Retail. So it's yield should be significantly lower than Lendlease REIT to reflect that safety.
Frasers Centrepoint is somewhere in between – not as great as CICT, but because of the size and suburban exposure it is should definitely trade at a lower yield than Starhill REIT or Lendlease REIT.
Putting everything together above, I actually quite like how Lendlease REIT is priced relative to the other REITs. It's not deep value bargain, but it's probably within the margin of fair value in today's market.
Potential Risks?
The biggest risk in my view with Lendlease REIT, is that the Sponsor doesn't have a very long track record with Singapore REITs.
And what track record they do have, is not exactly amazing.
IPO price was $0.88 – which means that investors that bought at IPO and subscribed to the latest rights have an average price of $0.84, barely breaking even if you count distributions.
With so many IPO investors underwater, this could cap the upside potential of the REIT.
Lendlease REIT also priced a $200 million issuance of perpetuals at 5.25%, which does look to be on the high side.
When you pair this with the fact that their recent private placement was done at 0.72 (close to the maximum 10% discount allowed), it shows that investor appetite for the Lendlease REIT units is quite weak.
Although to be fair it looks like this is just a general risk aversion across markets generally, as equity and debt capital market fundraisings have been very muted of late.
And don't forget in March 2020 this REIT plunged as low as $0.44, which reeks of forced margin sales. This indicates that the shareholder base for Lendlease REIT will not be as strong as the likes of Mapletree or CapitaLand REITs.
And of course – global macro and rising rates are a headwind for REITs, but we've talked that to death in our articles so I won't belabour the point.
Risk-Reward worth it? – Lendlease Global Commercial REIT
At the end of the day though, investing is about taking measured risks.
Lendlease REIT to me, is not without its risks, as shared above.
But I had some spare cash from my sales of CapitaLand Investment, from my stake in MNACT that will be privatized, and also after taking profits in Digital Core REIT. I also sold Starhill REIT a few months back which left a gap in my Singapore retail exposure.
At 1.0x book value and 5.8% yield, I thought it made sense to deploy some of that proceeds into Lendlease REIT.
The pipeline is very strong as well, and if they do inject Parkway / PLQ down the road, this is a REIT that I would want to build a long term position in.
So I opened a normal sized position in the REIT, with a view to averaging in over time.
If things play out well, I do see Lendlease REIT possibly evolving into a core REIT position in time to come, alongside the CapitaLand and Mapletree positions I hold.
Back by popular demand – launching a big promo for the REITs MasterClass!
Learn how to build a REITs portfolio for income, and hedge against inflation.
Massive discount and freebies thrown in with the Labour Day promo. Find out more here!     
As always, this article is written on April 2022 and will not be updated going forward. Latest thoughts (and my stock watch and personal portfolio) are available on Patreon.
Looking to buy Bitcoin, Ethereum, or Crypto?
Check out our guide to the best Crypto Exchange here.
Looking for a low cost broker to buy US, China or Singapore stocks?
Get 1 free Apple share (worth $230) you're new to MooMoo and fund $2700.
Get a Free Apple stock (worth S$230) when you open a new account with Tiger Brokers and fund $2000.
Special account opening bonus for Saxo Brokers too (drop email to [email protected] for full steps).
Or Interactive Brokers for competitive FX and commissions.
Do like and follow our Facebook and Instagram, or join the Telegram Channel. Never miss another post from Financial Horse!
Looking for a comprehensive guide to investing that covers stocks, REITs, bonds, CPF and asset allocation? Check out the FH Complete Guide to Investing.
Or if you're a more advanced investor, check out the REITs Investing Masterclass, which goes in-depth into REITs investing – everything from how much REITs to own, which economic conditions to buy REITs, how to pick REITs etc.
Want to learn everything there is to know about stocks? Check out our Stocks Masterclass – learn how to pick growth and dividend stocks, how to position size, when to buy stocks, how to use options to supercharge returns, and more!
All are THE best quality investment courses available to Singapore investors out there!
FYI – We just launched the FH Property Series. Everything you need to know to buy a property in Singapore, completely free of charge.