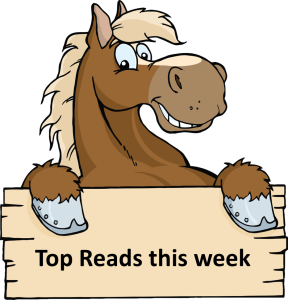 Rounding up top investing articles from around the web, including articles shared in our Facebook Group and Reddit Community: r/SingaporeInvestments.
---
The Singapore Budget, to be announced on Feb 18, will continue to provide support for sectors that face difficulties amid the Covid-19 pandemic and help Singaporeans manage concerns over the cost of living, said Finance Minister Lawrence Wong on Thursday (Feb 3).
Singapore's economy shrank by more than 5 per cent – the worst decline since independence – when the circuit breaker was implemented in 2020. Many businesses continue to be hit by rising operational costs because of increased utilities, supply chain and freight charges. 
---
"Economically, I think it's not bad because America's economy is quite strong, still growing well. Europe, a bit more guarded but they're also growing."
He said while the Omicron wave is an uncertainty, "it has gone up quickly (and) is coming back down quite fast" in the developed countries. "Hopefully that means the economy can continue going without being disrupted too much," said Mr Lee. Mr Lee added that there is also some uncertainty over China due to its zero-COVID policy, Mr Lee added. 
---
Latest official data showed Singapore's headline or overall inflation for December edged up to 4 per cent on a year-on-year basis from November's 3.8 per cent, hitting a near nine-year high.
"When you look at MAS' pre-emptive policy stance, it basically says that the main concern in the immediate run is that inflation becomes unhinged," said Singapore Management University's (SMU) assistant professor of finance Aurobindo Ghosh. With inflation remaining on an upward trend in December and the "bigger threat" of interest rate hikes overseas such as in the United States, the MAS wants to "address inflation head on so that other channels of growth are kept open", he added.
---
Cruise operator Dream Cruises has filed to be wound up, following its parent company Genting Hong Kong's woes. Genting Hong Kong had failed to secure funding to help it stay afloat following the insolvency of its German shipbuilding subsidiary.
Genting Hong Kong also owns two other cruise brands – Star Cruises, which operates in the Asia-Pacific, and luxury brand Crystal Cruises, which is headquartered in Miami, Florida.
---
One of Malaysia's richest men, Lim Kok Thay, has seen his fortune drop 30% since last year. In April 2021, Lim was worth $2.7 billion, making him Malaysia's 11th richest person. Today, his net worth is $1.9 billion. His $250 million stake in Genting Hong Kong is now worth zero as it goes through bankruptcy proceedings. The share price in Genting Berhad, which Kim owns a 44% stake in, dropped 15% since June and 8.5% last month alone.
But Lim still presides over the Genting Group, a complex organization his father started in the late 1960s. Genting and its subsidiaries own casinos in Egypt, Malaysia, Singapore, the U.K. and the U.S., as well as palm oil plantations and oil and gas operations.   
---
Las Vegas Sands (LVS) said its US$3.3 billion (S$4.45 billion) expansion of Marina Bay Sands (MBS) is on track to complete in 2026, a year after its 2025 deadline, as the casino giant bets on a recovery in tourism. At the US company's 2021 fourth-quarter results briefing last Wednesday (Jan 26), LVS chairman and chief executive Robert Goldstein also said that renovation work totalling US$1 billion (S$1.35 billion) at MBS' hotel properties is under way.
The British oil major posted adjusted earnings of $19.29 billion for the full-year 2021. For the final quarter of 2021, Shell reported adjusted earnings of $6.4 billion.
Shell also announced an $8.5 billion share buyback program in the first half of 2022 and said it expects to increase its dividend by 4% to $0.25 per share in the first quarter.
Energy majors are seeking to reassure investors they have gained a more stable footing two years after Covid-19 first shook markets.
---
Shares of PayPal fell Wednesday after the company provided weak guidance that it blamed in part on inflation.
In an interview with CNBC, PayPal CEO Dan Schulman said the company took "a measured approach" to guidance, but expects revenue to accelerate in the second half of the year.
PayPal also missed user growth targets due in part to 4.5 million "illegitimate" accounts that joined the platform.
---
Singapore saw private home prices climb for a seventh consecutive quarter in the October to December period, according to government data. For the full-year, private home prices rose by 10.6 per cent, the most since 2010.
Office space in the financial hub is also likely to lead the rest of the region, with lease prices set to increase by 10 per cent this year, according to CBRE.
"Recovery momentum in Vietnam is also encouraging. Its residential market is gaining ground with foreign investors. About 20 per cent of units in CapitaLand's high-end project in Ho Chi Minh City, which reportedly sold out within two hours of a preview, were bought by non-residents," Ms Li said.
---
The number of Singapore shop units that went under the hammer last year surged as the retail sector was hit by recurring Covid-19 restrictions, according to real estate consultancy Knight Frank.
---
Asked about the similarity of the current situation to Russia's annexation of Crimea in 2014, Ms Kogut said: "There was an internal Ukrainian crisis then, and the Russians capitalised on that… They started attacking people in the streets and annexed part of Ukraine (Crimea).
---
In August last year, Singapore-based One Championship announced it was partnering blockchain platform Theta Network to launch an NFT marketplace featuring collectibles of the mixed martial arts promotion's athletes.
Looking for a comprehensive guide to investing? Check out the FH Complete Guide to Investing, Stocks Masterclass and REITs Masterclass for Singapore investors.
2022 Stock Watch: Support the site as a Patron and get stock market updates. Like our Facebook Page and join our Telegram Channel for weekly updates!
Join Financial Horse's Investing Community!