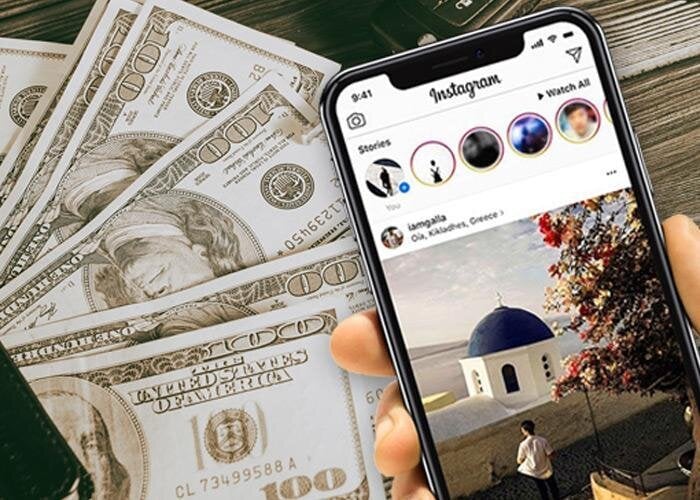 Learning how to save money on Instagram might sound like an oxymoron. After all, the photo-sharing app is constantly bombarding you with flashy ads and influencers sharing their luxury purchases. But, if you follow the right accounts, Instagram can actually help you to achieve your financial goals.
Today's post will share 12 accounts that you can check out for personal finance / money / investing tips!
Before we begin, shamless plug, did you know that Financial Horse also has an Instagram account?
Follow us @FinancialHorse for investing content!
*Launch of the Stocks MasterClass!*
A lot of you have reached out to ask how to invest in growth stocks, how to allocate between US / China / Singapore, how to position size, when to buy growth stocks vs dividend stocks etc.
You've asked about how best to invest in stocks, from the perspective of a Singapore investor.
This calls for an entire framework to investing.
Been working on this the past 18 months – Launch of the Stocks MasterClass! 🤩🤩🤩
Find out more here!
1. The Woke Salaryman
The Woke Salaryman is one of the most popular Instagram accounts in Singapore for a good reason. We've interviewed them before on Financial Horse, so you are probably already familiar with them.
TWS shares important financial wisdom through punchy visuals with great story-telling. It truly is an art form, and we always look forward to their next insightful post.
2. The Simple Sum
The Simple Sum is another popular comic-based personal finance Instagram account.
They aim to deliver bite-sized financial knowledge for Singaporeans and they deliver it well!
3. Sav Finance
Sav Finance offers a fresh and candid perspective to personal finance.
They have a series called Money Diaries, where Singaporeans share how they spend their money over a week.
4. Budget Babe
In addition to her blog, Budget Babe also has an Instagram account. You can find useful personal finance and budgeting content, especially relating to the challenges of parenting.
5. Seedly
No surprises that Seedly is on our list. Seedly offers lots of useful personal finance content, and their account is also worth following if you want to be notified of their live webinars on Seedly TV.
6. MoneySmart
MoneySmart's account offers bite-sized lessons on investing and personal finance. They also post mini biographies of famous people like Steve Jobs and Cathie Wood.
7. CPF
If you're a Singaporean looking to get your finances in order, CPF is undoubtedly an important tool.
And who better to learn from, then straight from the Horse's mouth >.<
Bad puns aside, CPF posts great content about personal finance and how best to use your CPF account.
8. The Financial Diet
In addition to their popular YouTube channel which offers no-nonsense personal finance tips and advice, The Financial Diet also has an Instagram presence.
TFD has a great community, and even though they are based in the United States, they still have plenty of useful and relatable content.
9. The Finance Bar
The Finance Bar provides motivational quotes and journal prompts that helps you be more mindful about how you spend your money.
10. GaryVee
Gary Vaynerchuk is one to follow if you have dreams of becoming an entrepreneur. His larger-than-life personality will make you want to hustle hard while keeping a humble mindset.
Gary's ability to motivate might just be the inspiration you need.
11. Morning Brew
Morning Brew is a popular newsletter that summarizes the most important business news stories daily. Their Instagram is an extension of that mission.
12. Financial Times
The Financial Times is one of the world's leading business publications. Their Instagram account delivers the same high-quality content.
You'll find the biggest international financial news stories – presented with impressive charts and visuals – helping you stay on top with macroeconomic news.
Similar accounts worth following are Bloomberg Business and The Wall Street Journal.
Conclusion
Did we miss any of your favourite Instagram accounts? Let us know in the comments!
Follow Financial Horse on Instagram for more investing content!
Join Financial Horse's Investing Community!