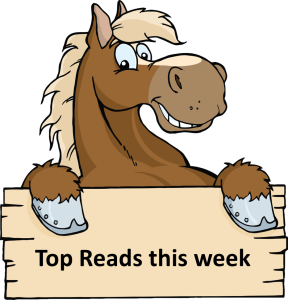 Rounding up top investing articles from around the web, including articles shared in our Reddit Community: r/SingaporeInvestments.
---
Singapore's resident unemployment continued to ease in the first half of the year, with the number of job vacancies rising to a "record high" in June amid COVID-19 border restrictions and manpower shortages, official data showed on Wednesday (Sep 15).
While resident employment increased across many sectors, recovery was uneven, according to the Labour Market Report released by the Ministry of Manpower (MOM). Resident employment increased across growth sectors such as information and communications, health and social services, professional services, public administration and education and financial and insurance services. 
---
He reiterated what Senior Minister of State for Manpower Koh Poh Koon had told the House on Tuesday – that about two-thirds of reported cases are not substantiated, and the majority are misunderstandings that are subsequently clarified and not pursued further by either party.
---
Dr Balakrishnan was responding to questions from a Lianhe Zaobao reporter, who had asked if the visits by Mr Wang and US Vice President Kamala Harris, who came to Singapore last month, could be seen as "part of a diplomatic competition" between the two superpowers. The reporter also asked for the minister's assessment on the possibility of ASEAN not choosing sides.
In his reply, Dr Balakrishnan said the US has been "a benign and constructive, and positive presence" in the region for many decades. But the rise of China, which has been "the biggest success story of the last 40 years", has changed circumstances.
"Right now at this point in history, the biggest question is how will China's rise … affect the relationship with the current superpower – the United States – and whether the formula that has existed for many decades of economic integration, of free trade, of free flow of investments in technology … will continue to apply," he said.
---
Temasek and sovereign wealth fund GIC will be urged to use the city-state's new framework for blank-cheque companies to encourage or facilitate the listing of tech firms in their portfolios, the sources said, requesting anonymity ahead of a formal announcement this week.
---
Construction companies working on Housing Board projects have been thrown a lifeline to help lock in prices and supplies for some raw materials, in a move by the Government to ensure that construction progress remains on track and to minimise delays for home buyers.
Measures include extending the duration of steel price protection provided by HDB for a total of nine additional months so that contractors do not have to worry about the fluctuation in steel prices, said the Ministry of National Development (MND) in a written parliamentary reply on Monday (Sept 13).
---
Langkawi, a cluster of 99 islands in the Straits of Malacca, will reopen from Sept 16 to fully vaccinated travellers as part of a domestic tourism bubble, with strict protocols in place to thwart the spread of the coronavirus.
---
Depository receipts (DRs), representing shares in a security listed on the Singapore Exchange (SGX), will be issued for trading on the Stock Exchange of Thailand (SET) and vice versa under the two exchanges' new partnership, the Thailand-Singapore DR Linkage.
---
ARA Asset Management—partly owned by tycoon John Lim—has agreed to sell an office tower in the Singapore central business district for S$422 million ($314 million), adding to signs investor appetite is returning despite the lingering impact of the pandemic.
61 Robinson, a 20-story office tower, is being sold by ARA Private Funds to Rivulets Investments, a Singapore-based private equity firm cofounded in 2018 by Chin Chiang Lian, former director at local asset manager One Tree Partners, and his colleague Michael Sidaway.
---
Problems at China's indebted property developer Evergrande have escalated in recent weeks. It has warned investors twice in as many weeks that it could default.
Foreign investors holding Evergrande bonds are "definitely sweating," says Matthews Asia's head of fixed income, Teresa Kong.
Evergrande owns more than 1,300 real estate projects in over 280 cities in China, according to the company's website. Protests by angry home buyers and investors have reportedly broken out in various Chinese cities in recent days.
---
Southeast Asia's online classifieds business Carousell on Wednesday said it raised $100 million in fresh funds that valued the company at over a billion dollars.
South Korean private equity firm STIC Investments led the investment round.
The Singapore-based Carousell said it is now valued at $1.1 billion — which makes it Southeast Asia's latest unicorn, or start-ups worth more than a billion dollars.
---
The iPhone 13 will have a new chip called the A15 Bionic that enables features like automatically translating text. The phone also has a better display, longer battery life and a Cinematic mode for automatically changing focus while taking videos. Apple said the iPhone 13 will have custom 5G antennas and radio components for faster speeds and will come in five colours.
In Singapore, prices for the iPhone 13 will start at S$1,299; the iPhone 13 Pro at S$1,649 and the Pro Max at S$1,799. The iPhone 13 Mini starts at S$1,149. All models will be available in Singapore on Sep 24 with pre-orders starting from Sep 17 at 8pm. 
---
Apple was fined $1,000 for holding a social workplace event at its Orchard Road store on June 18. "Staff had gathered at the event to celebrate an employee's final day at the establishment," the Singapore Tourism Board (STB) told The Straits Times on Wednesday (Sept 15).
---
The Ministry of Manpower (MOM) will take action against the Singapore Ambulance Association (SAA) and "associated businesses and persons" after the company "persisted in not making payments" to vaccinators at a COVID-19 vaccination centre.
---
Don Don Donki will open a new outlet next month in Tampines, and another in the northeast region by early next year, taking the number of stores in Singapore to 12
Eventually, it plans to open "20 to 30 stores" here
It sees manpower as the longer-term challenge but believes that its unique company culture can attract workers
---
North Korea launched ballistic missiles off its east coast on Wednesday — two days after test firing cruise missiles.
The move was condemned by Japanese Prime Minister Yoshihide Suga.
Japan's Suga said the missile launch is "simply outrageous" and is a "threat to the peace and security" of the region.
---
Looking for a comprehensive guide to investing? Check out the FH Complete Guide to Investing and FH REITs Masterclass for Singapore investors.
2021 Stock Watch: Support the site as a Patron and get stock market updates. Like our Facebook Page and join our Telegram Channel for weekly updates!
Join Financial Horse's Investing Community!