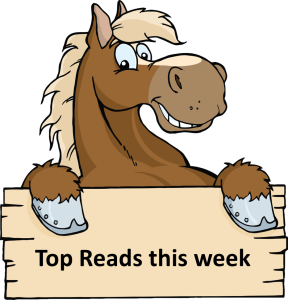 Rounding up top investing articles from around the web, including articles shared in our Facebook Group and Reddit Community: r/SingaporeInvestments.
---
To put a check on cryptocurrency speculation by retail investors, the Republic's regulator is proposing a list of rules that will not only make it harder for users to start digital asset trading but also ensure industry players ring-fence this group's investments.
The proposed measures come on the back of a string of insolvencies of key crypto players such as lender Celsius and hedge fund Three Arrows, who were caught in the crash of stablecoin TerraUSD and its sister token Luna.
Besides having to test a customer's understanding of the possible risks of crypto trading, the Monetary Authority of Singapore (MAS) is proposing that providers of digital payment token (DPT) or crypto services, such as exchanges, not allow retail users to borrow to purchase crypto or accept credit card payments to do so.
---
Mr Rishi Sunak, the richest parliamentarian to become Britain's prime minister, derives much of his family wealth from his wife Akshata Murty, the daughter of India's technology mogul N.R. Narayana Murthy, who co-founded Infosys.
It is among India's largest companies, with a market capitalisation of over US$77 billion (S$109 billion). A company document said that as at March 2022, the tech giant was spread across 247 locations in more than 54 countries. It employs over 300,000 people.
---
A Singaporean man, who was kidnapped in Thailand in 2020 while out on bail over three counts of criminal breach of trust involving more than $320,000, has been convicted of the charges linked to the monies and sentenced to 17 months' jail on Wednesday.
---
Two people accused of being involved in at least 140 scam cases linked to mobile devices, allegedly causing losses totalling more than $360,000, were handed cheating charges in a district court on Wednesday.
Teo Jun Hao, 23, and Vanessa Chew Shi Qing, 25, were then ordered to be remanded at the Central Police Division. Their cases have been adjourned to Nov 2.
According to court documents, they allegedly worked together to cheat customers on online marketplace Carousell from Aug 22 to Sept 28.
The pair is said to have duped the customers into paying for mobile phones – iPhone14 and iPhone 13 – even though the alleged offenders had no intention to deliver these goods to them.
---
Alphabet missed analyst expectations on the top and bottom lines.
Revenue at YouTube declined, while analysts were expecting growth of about 3%.
Total growth of 6% marked the weakest period of expansion since 2013, other than one period during the pandemic.
---
The ECB is widely seen raising rates by 75 basis points later this week.
This would be the second consecutive jumbo hike and the third increase this year.
Rates aside, there are two questions on the minds of market players.
---
The Japanese currency could weaken even further to 170 levels against the U.S. dollar next year, according to Japan's former vice minister of finance for international affairs, Eisuke Sakakibara.
Sakakibara, known as "Mr. Yen" for his efforts to influence the currency's exchange rate through verbal and official intervention in the late 1990s, said he expects the currency to depreciate further as it hovers near its weakest levels in 32 years.
He added that he expects the Bank of Japan to start raising interest rates under continued inflationary pressures "some time later next year" — once central bank governor Haruhiko Kuroda's term expires in April 2023.
---
The plunge in Chinese stocks on Monday, especially internet tech giants such as Alibaba, "may be misguided," consulting firm Teneo said in a note.
New promotions to China's core leadership team are close to Chinese President Xi Jinping, and previously led "rich provinces where economic growth is still the top priority," the report said.
Li Qiang, likely to become the next premier, oversaw stringent Covid lockdowns in Shanghai this year in his role as party secretary of the city.
---
Xi Jinping emerged from the 20th Communist Party Congress with a precedent-breaking third leadership term and a Politburo Standing Committee made up entirely of loyalists, cementing his place as China's most powerful ruler since Mao Zedong.
Under Xi's decade in power, China has undergone profound change, both domestically and within the global context.
---
On Oct 14, Indonesian President Joko Widodo summoned hundreds of regional police chiefs and high-ranking officers to the presidential palace. 
He told them: "Do refrain from being authoritarian. Do avoid repressive approaches."
Jokowi, as the president is popularly known, is cognisant of the growing public anger towards the police.  
His comments came after a football match between Malang's Arema FC and rival Persebaya Surabaya ended in mayhem on Oct 1. Police fired tear gas at spectators, triggering panic that led to a stampede and more than 130 deaths.
Looking for a comprehensive guide to investing? Check out the FH Complete Guide to Investing, Stocks Masterclass and REITs Masterclass for Singapore investors.
2022 Stock Watch: Support the site as a Patron and get stock market updates. Like our Facebook Page and join our Telegram Channel for weekly updates!
Join Financial Horse's Investing Community!