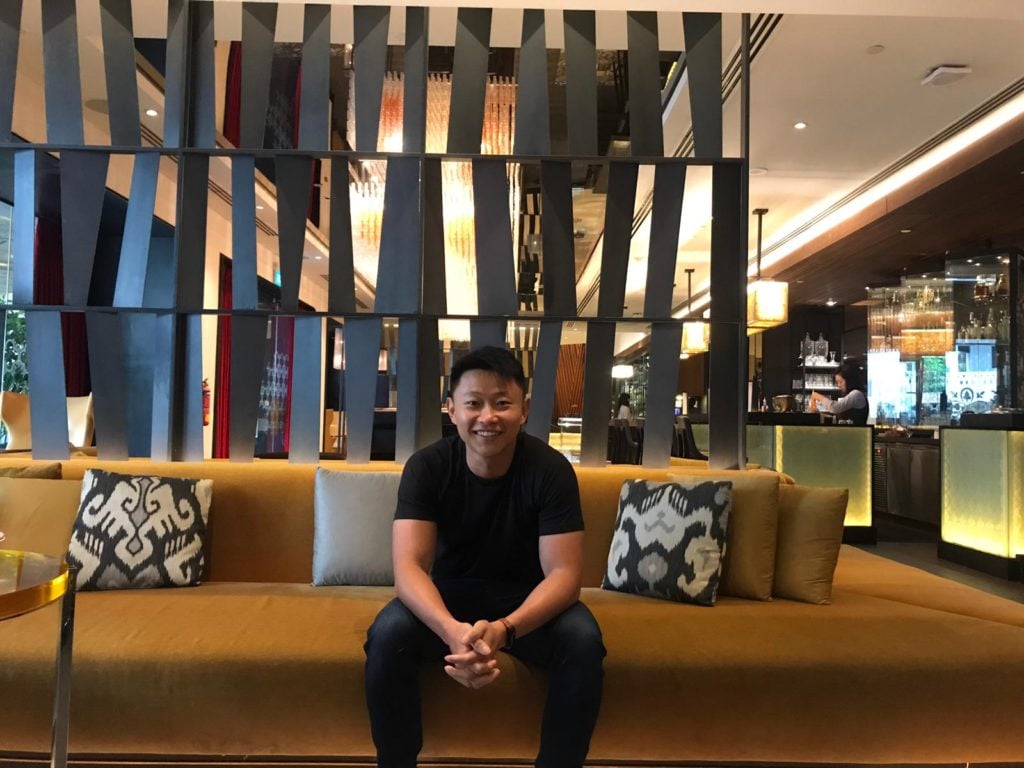 Most of us go our whole lives without seeing S$30 million. But my guest today sold his company for a whopping S$30 million, all at the age of 33.
He is none other than Alvin Poh, co-founder of Vodien. He bootstrapped his business at age 17, and eventually grew his team to over 150 people across 4 countries.
In 2017, his company got acquired in the biggest deal there was in south-east Asia for a pure-play hosting company for 8 figures. Today, Alvin has left Vodien and leads a minimalist nomadic lifestyle, while he looks for his next passion.
He has also generously donated S$250,000 to start a scholarship fund at his alma mater, SMU.
I managed to catch him while he was in Singapore, and he very generously agreed to meet up to share his insights on entrepreneurship, investing, and life goals with Financial Horse readers.
Enjoy!
Highlights Video
Watch the 10 minutes highlights on YouTube (don't forget to Like and Subscribe!):
Full Audio Interview
Listen to the full conversation on Itunes here or just click PLAY below:
If you're too busy right now to listen, you can save this for your commute later (or listen to it when you're bored at work ?).
Text Highlights
For those who are pressed for time, a text highlights is also set out below. I do highly recommend at least watching the video version though, it's always different when you can hear the person speak for yourself. Enjoy!
Studying Overseas was a life-changing experience [4:05]
Having the right kind of education can really transform people.
Students knowing why they are studying is important. The "why" is not emphasized enough. Students often have no role model and inspiration to understand what the future could be if they had a measure of proficiency in the subject. Education should be a multi-pronged approach instead of a linear path.
NewYork.sg is a new start-up that I'm advising. They bring students overseas for a month. The idea is to give them insights into life overseas, to give them the possibility of what the future can hold, to change their lives.
How do you deal with stress? [7:55]
It helped that I loved what I was doing. I loved tech and computers. I completely believed in the vision we had. Not just to have a successful business, but also to provide the best hosting experience for our customers by targeting the pain points our users had.
Advice for young entrepreneurs? [9:27]
At least for the start-ups I've seen recently, a lot of them want to be the next Grab, Instagram, Snapchat etc. Unfortunately, this may not be realistic.
My advice is to start a service-based business. This way, you can be profitable from day 1. You can get paid for what you are doing, and you can get started on all the other aspects of business such as accounting, HR, finance, sales, marketing etc. You learn how to be an entrepreneur by getting your hands dirty.
Entrepreneurship is a process. Start small, and work your way up.
How to start a business? [11:20]
First of all, it has to be something close to you. You have to be good at it or like it, those are advantages. If you are good at it or have a passion for it, this sets you up for success.
Raising capital vs. Bootstrapping [11:55]
Some businesses require a high cash-burn or need a lot of capital for inventory or building intellectual property. Whereas for a service-based business, you should just look to be profitable. Don't rent a fancy office etc.
If you are profitable, you will survive. And you can grow. This is the no.1 indicator of a successful business.
Business climate [14:47]
The barriers to entry are much lower. For instance, there are so many tools online to start a website and start selling your products/services. Even marketing is easier, because you can create an Ad account and start testing Ads immediately.
Whether you succeed will depend on your differentiating factor, the value you bring to the table.
Do you believe in the concept of "Born Entrepreneurs"? [17:09]
Maybe that helps. For me, I was selling stuff to my classmates when I was young. But in my circumstances, I needed pocket money.
Focus is super important  [18:15 /26:38]
You probably have to say no to a lot of good or even great ideas, in order to focus on the one thing that will truly make a difference to your company.
Avoid the "shiny object" syndrome! Learn to say no to everything else that's not going to help you reach your goals.
Execution is everything.
Investment strategy after selling your company? [19:14]
Keep it simple, keep your portfolio diversified and let time do its work. I recommend a "Lazy Portfolio" on my blog, where you basically buy the world index.
In my 20s, I was a lot more impatient and focusing on short-term gains. Investing is a long-term game.
Investing in Crypto? [24:06]
I did dabble in Crypto. It's hit-and-miss, I'm glad I only committed a small amount in it. It definitely isn't my core portfolio. If you have a robust core portfolio, your more speculative investments won't affect you.
I like what Facebook did with Libra. It's moving away from ICOs and coins, it's a lot more legitimate and if it works, I think we are going to see a huge change in the way we conduct trade and do business globally.
Who would you like to hear from next on the FH Podcast? Share your suggestion below! I respond personally to all comments!
---
Enjoyed this article? Do consider supporting the site as a Patron and receive exclusive content. Big shoutout to all Patrons for their generous support, and for helping to keep this site going!
Like our Facebook Page and join the Facebook Group to continue the discussion! Do also join our private Telegram Group for a friendly chat on any investing related!