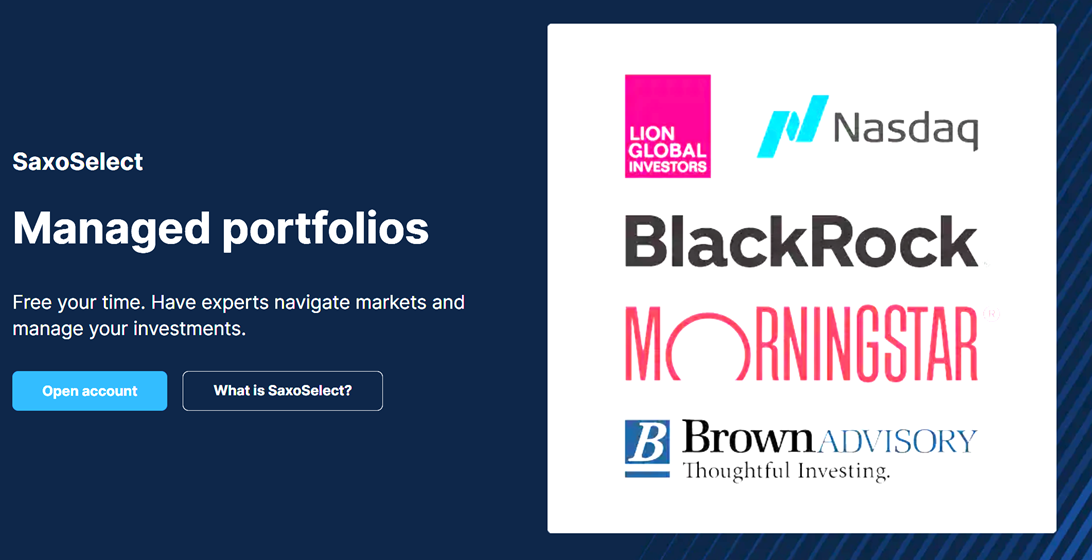 Disclaimer: This post is written in collaboration with Saxo Markets.
Saxo has launched a new portfolio – LionGlobal Dynamic Growth: Asian Perspective.
Here's what Adam Reynolds, Asia Pacific CEO, Saxo Markets, has to say:
"We are thrilled to launch the LionGlobal Dynamic Growth: Asian Perspective portfolio together with Lion Global Investors, a trusted partner of Saxo. We have seen more people taking control of their investments, and many are either entering the markets for the first time or reviewing their portfolios and allocation strategies for more diversification and yield.
The new portfolio is a great choice for investors with a high-risk tolerance looking for capital growth. Saxo's technology facilitates investing into multiple fund providers and combined with Lion Global Investors' expertise in asset management, we are excited to be offering investors a well-curated product to diversify their portfolios. The low service fee of 0.25% is also attractive, we believe, combined with a 'no lock-in period', distinguishing this portfolio from others in the market."
Saxo x Lion Global Investors
Saxo and Lion Global Investors have partnered to launch a multi-asset investment portfolio for investors with a 'high-risk' tolerance.
It is Saxo's first managed portfolio that is built with an Asian focus.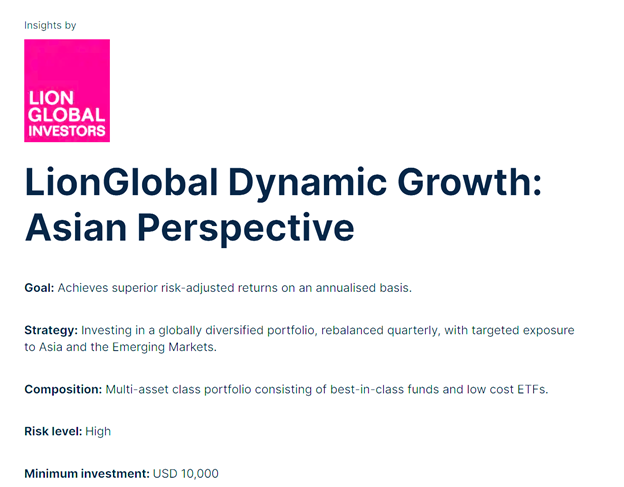 Asset Allocation
Both exchange-traded funds and mutual funds.
60% equities, 30% bonds and 10% gold
Within equities, the portfolio initially invests in the BlackRock US Growth fund, Goldman Sachs Asia Equity Portfolio Base fund, Schroders ISF Greater China fund, and Lion Global Japan Growth fund.
For bonds, it has allocation to the Pimco Global Bond, BlackRock High Yield Bond, Fidelity Apac Strategic Income Bond and Schroders ISF European Special Situations funds.
The portfolio also invests in the Aberdeen Standard Gold ETF.
At least 35% of the assets are invested in assets in Asia.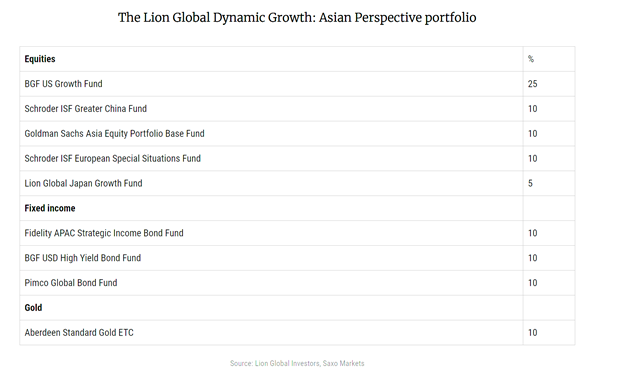 What is the Asset Allocation breakdown?
It's a high-risk portfolio composed with a heavier-than-usual weighting in Asian assets, aimed at capital growth.
More information here: https://www.home.saxo/en-sg/products/managed-portfolios/lionglobal-dynamic-growth-asian-perspective, including this chart: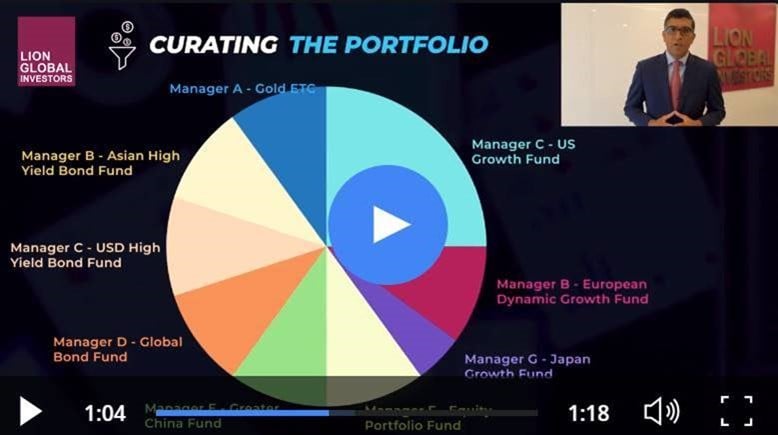 How to Invest?
The portfolio is available in SGD and USD denominations.
It is available as a SaxoSelect managed portfolio requiring a lump sum of USD10,000.
Also available as a Regular Savings Plan, investors can choose to start with an initial investment of SGD2,000 and make a minimum regular contribution of SGD100 subsequently.
Cost & Fees
Financial Horse x Saxo Affiliate Link
If you're keen on opening a Saxo account, Financial Horse has partnered with Saxo for a special account opening bonus if you fund $3000 and make 1 stock trade. The link is below, drop me an email at [email protected] for the next steps!
Note: If you're interested in this bonus, please do make sure you click through the link to open an account!
Referral Link: FH Account Opening Bonus. 
Highlights
Composition – Multi-asset class portfolio consisting of best-in-class funds from across leading asset managers (i.e. not exclusively LionGlobal funds) and low cost ETFs
Strategy – Investing in a globally diversified portfolio, rebalanced quarterly, with targeted exposure to Asia and the Emerging Markets.
Service fee – 0.25% p.a. (SGD/USD 25 for an investment of SGD/USD 10,000)
No lock-in period
Minimum investment (USD lump sum) – USD 10k
Minimum investment (SGD Regular Savings Plan) – SGD 100/month, following an initial investment of SGD 2,000
Available via all Saxo platforms and apps
FAQ
How does the manager decide when to replace certain ETFs or Funds?
It's rebalanced quarterly.
Is the 0.25% fee exclusive of fund/ETF level fees?
Yes, this is service fee per annum.
FAQ on SaxoSelect Managed portfolios:
See here: https://www.help.saxo/hc/en-sg/articles/360018685258
Find out more: LionGlobal Dynamic Growth: Asian Perspective
Talk to one of Saxo's specialists to find out more about the managed portfolios.
Investment risk
Investing in financial products involves risk. As a general rule, you should only invest in financial products if you understand the risks associated with them.
Disclaimer: This post is written in collaboration with Saxo Markets.
---
Do like and follow our Facebook and Instagram, or join the Telegram Channel. Never miss another post from Financial Horse!
Looking for a comprehensive guide to investing that covers stocks, REITs, bonds, CPF and asset allocation? Check out the FH Complete Guide to Investing.
Or if you're a more advanced investor, check out the REITs Investing Masterclass, which goes in-depth into REITs investing – everything from how much REITs to own, which economic conditions to buy REITs, how to pick REITs etc.
Both are THE best quality investment courses available to Singapore investors out there!