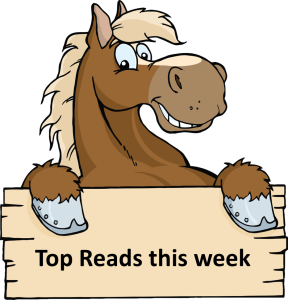 Rounding up top investing articles from around the web, including articles shared in our Facebook Group and Reddit Community: r/SingaporeInvestments.
---
The government agency in charge of lifelong learning here had overpaid an estimated $4.22 million due to lapses in the management of its grants, said the Auditor-General's Office (AGO).
In its annual audit of government accounts, the AGO also flagged that SkillsFuture Singapore (SSG) was lax in enforcing the collection of Skills Development Levy (SDL) funds from 2015 to 2020, resulting in an estimated $43 million owed to the agency as at April this year.
The AGO detailed these and other findings in a report released on Wednesday (July 20) on government accounts for the 2021/2022 financial year.
---
he couple who fled Singapore after allegedly failing to deliver luxury goods, worth at least $32 million, to customers did so by hiding in the container compartment of a lorry.
The Immigration and Checkpoints Authority (ICA) said this on Wednesday (July 20).
In response to queries from The Straits Times, an ICA spokesman said a 40-year-old Malaysian man helped the couple leave Singapore illegally.
According to court documents, the man, Mohamed Alias, allegedly aided a female Thai national who did not present her Thai passport to an immigration officer at the authorised departing location.
The spokesman said the man allegedly hid the woman and her husband in a lorry's container compartment. His case has been adjourned to Friday (July 22).
---
Nearly 97 per cent of its respondents flagged rising inflation or interest rates as the top potential risk factor which may adversely impact market sentiment in the next half year, according to the Real Estate Sentiment Index (RESI) survey. About 8 in 10 respondents also indicated "a decline in the global economy" and "tightening of financing and liquidity in the debt market" as potential risks.
Worries over rising costs of construction softened from 94.9 per cent in Q1 to 80 per cent in Q2, but it still remains in the top 4 risks. Meanwhile, there was growing concern over "the real estate bubble or excessive speculative activities" and "job losses or decline in the domestic economy", each getting about 16.7 per cent and 36.7 per cent votes respectively.
An unnamed respondent said: "Developers will want to launch quickly while sentiments are positive and before interest rates run up further. With high land prices and higher construction costs, pricing for new projects are expected to be moderately higher in this resilient market. But developers have to price them attractively since interest rates and inflation have risen and that may impact buyers' affordability."
---
BRITAIN'S new finance minister Nadhim Zahawi on Wednesday tabled legislation aimed at boosting the post-Brexit competitiveness of the country's powerful financial services industry, while still maintaining internationally respected standards.
Here are the main points of the eagerly awaited bill, which still has to be debated by British MPs but critics have already denounced as "reckless" deregulation. 
The bill repeals hundreds of pieces of retained European Union law.
In its place, new UK rules will establish "a coherent, agile and internationally respected approach to financial services regulation that works in the interests of British people and businesses", the government said in a statement.
Making the annual Mansion House speech on Tuesday, Zahawi proclaimed UK financial regulation "will once again be decided in the United Kingdom, for the United Kingdom, by the UK's expert, independent regulators".
---
Fullerton Healthcare Corp said it has agreed a settlement with two of its co-founders, in a move that will enable the Singapore-based regional private healthcare group to complete its merger proposed by buyout firm RRJ Capital, its main creditor.
Two of Fullerton's shareholders and directors Michael Tan and Daniel Chan have withdrawn a petition filed in January this year to wind up the company, Fullerton said in a statement on Tuesday.
Tan and Chan are co-founders of Fullerton along with David Sin, the company's group president.
The settlement" will make way for Fullerton to complete the merger that "involves a cash injection of S$350 million ($252 million) and a loan arrangement, as well as a new corporate structure," said the company, which has 500-plus clinics in eight countries.
---
The Singapore passport remains one of the most powerful in the world, tying for second place with South Korea's in allowing visa-free entry to 192 countries.
Japan's passport took top spot for enabling holders visa-free entry into 193 countries, according to the latest update of a worldwide index compiled by global citizenship and residence advisory firm Henley and Partners.
---
Tesla said in its second-quarter earnings statement that it has "converted approximately 75% of our Bitcoin purchases into fiat currency."
The company invested $1.5 billion in bitcoin early last year.
After a huge rally in 2021, the digital currency has plunged in value this year.
---
"A really famous person called me up, panicking, 'what should I do, I've got to get out, I can't stand it, I can't stand it.' And I said, 'go on vacation,'" Fink said in an interview on "Mad Money."
"If you really can't stand it, then sell it. … But the reality is, we've seen this. Inflation is going to be fixed over time," he added, pointing to falling commodity prices as a sign of deflation.
When Cramer asked whether persistent inflation, the Fed's rate increases and the Russia-Ukraine war is a threat to the overall health of the U.S. economy, Fink said that the headwinds are "business as usual" for long-term investors.
"When I started my career, when you started your career, we had much higher inflation, much more problems in our country. We're going to get through this," he said.
"Is there risk of a recession? Sure, but even if we're in one, it's going to be quite mild. The financial foundation of America is as strong today as ever," he added.
---
Sri Lanka has faced months of demonstrations over shortages of food and fuel amid the worst economic crisis in the island nation's history.
Lawmakers on Wednesday picked Prime Minister Ranil Wickremesinghe as president, to take over from Gotabaya Rajapaksa who fled the country.
---
Minecraft creator Mojang said it won't support NFTs because they "create a scenario of the haves and the have-nots."
NFTs do "not align with Minecraft values of creative inclusion and playing together" and therefore aren't allowed in the game, Mojang said.
The decision comes after Microsoft co-founder Bill Gates blasted NFTs as "100% based on greater fool theory."
---
B Capital Group—an investment firm led by Facebook cofounder Eduardo Saverin, legendary investor Howard Morgan and former Bain Capital executive Raj Ganguly—raised $250 million from outside investors for its early stage venture capital fund.
Dubbed Ascent Fund II, the fund aims to invest in pre-seed through Series A startups across the U.S. and Asia, B Capital said late Tuesday. Its investment team—which was founded by Saverin and Morgan, along with the firm's general partners Gabe Greenbaum and Karen Page, and partner Karan Mohla—is looking for opportunities in the next wave of innovation in digital healthcare, enterprise software, fintech and logistics, among other growing industries, it said.
"Forty years of investing has taught me that early stage founders have the best view of where the market is heading," Morgan said in a statement. "Ascent allows us to work with these entrepreneurs to build great companies ahead of the curve."
Looking for a comprehensive guide to investing? Check out the FH Complete Guide to Investing, Stocks Masterclass and REITs Masterclass for Singapore investors.
2022 Stock Watch: Support the site as a Patron and get stock market updates. Like our Facebook Page and join our Telegram Channel for weekly updates!
Join Financial Horse's Investing Community!