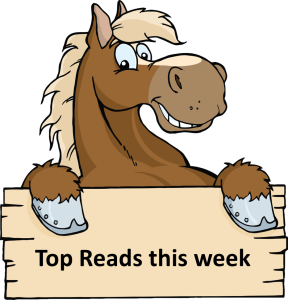 Rounding up top investing articles from around the web, including articles shared in our Facebook Group and Reddit Community: r/SingaporeInvestments.
---
StarHub has won the broadcast rights in Singapore for the English Premier League, breaking a 12-year streak by rival telco Singtel.
StarHub announced on Monday (Feb 21) it will be the official Premier League broadcaster in Singapore for the next six years, starting from the upcoming 2022-2023 season, which begins in August.
---
"Looking ahead, we are cautiously optimistic that the operating environment will improve," Group CEO Helen Wong said in a statement.
The bank, which counts Singapore, China and Malaysia among its key markets, said full-year net profit rose 35 per cent after credit allowances more than halved, helped by an improvement in asset quality. In addition to gains from rising global interest rates, Singapore lenders are benefiting from rebounding economic growth, with the country's economy forecast to grow 3 per cent to 5 per cent this year.
Last week, Southeast Asia's largest bank DBS Group flagged strong business momentum after its profit rose to a record last year.
---
SEMBCORP Industries Sembcorp Ind: U96 -3.98% has reported a net profit of S$233 million for the 6 months ended Dec 31, 2021, reversing its loss of S$866 million a year ago. This comes as turnover from continuing operations increased by 59 per cent year on year to S$4.5 billion, from S$2.83 billion, the group said in its financial results on Wednesday (Feb 23).
The energy and urban development company attributed turnover growth to higher energy demand as economies recovered from the pandemic, as well as high fuel prices during the current period that led to increases in power prices, despite maintenance shutdowns in Singapore, Myanmar and India.
---
Thai Beverage is set to revive the initial public offering (IPO) of its brewery unit in Singapore after shelving the planned first-time share sale twice due to Covid-19, according to people with knowledge of the matter. The maker of Chang beer, controlled by Thailand's richest man Charoen Sirivadhanabhakdi, is working with financial advisers to gauge investors' interest in BeerCo, said the people.
ThaiBev, which is traded in Bangkok and Singapore, is still seeking to raise about US$2 billion (S$2.69 billion) from the brewery business's IPO, the people said, asking not to be identified as the process is private. The sale could take place as soon as the second quarter, or ThaiBev's fiscal third quarter, though the company will have to update the unit's financial statements with the Singapore Exchange before the listing can resume, the people said. A share sale could value the brewery arm at about US$10 billion, one of the people said.
Should the IPO finally go ahead, it would be Singapore's biggest since the 2011 listing of Hutchison Port Holdings Trust, which raised US$5.5 billion.
---
Total revenue for the quarter grew 22 per cent to S$53.3 million from S$43.8 million previously, driven mainly by stronger contributions from the group's Covid-19 medical laboratory business.
Cost of sales from the medical laboratory business as well as dental equipment and supplies more than tripled to S$4.7 million from S$1.5 million the previous year, which the group said was in line with the higher segmental revenue.
For the full year, the group's earnings were 55 per cent higher year on year at S$30.5 million compared to S$19.7 million in FY2020.
---
DBS Group Research has lowered its target price on consumer Internet company Sea to factor in the ban of its marquee game Free Fire in India. It maintains its "buy" call on the stock.
Notwithstanding the India ban on Free Fire, DBS expects stable cash flows for Sea's gaming business over the next 3 years as Free Fire Max – the same game but with better graphics – receives a good response.
On Sea's e-commerce business, DBS said that Sea offers higher e-commerce growth than its peers. It also noted that Shopee – Sea's e-commerce platform – will likely break even when it comes to earnings before interest, taxes, depreciation and amortisation (Ebitda) in South-east Asia during the second half of 2022.
---
The Health Ministry urged employers not to insist on medical certificates or recovery memos as proof of employees' COVID-19 infection. Instead, employees who are at low risk and have mild symptoms or are physically well should isolate and recover at home instead of visiting clinics or hospitals.
Selected PHPCs will operate extended hours, in an effort to "help spread out peak patient load at private clinics".
---
Peter Lim's company WCI Regional Management on Wednesday (Feb 23) announced in a press release that it has signed a master licence agreement to establish Wellington College International schools for 3 to 18-year-olds in Singapore, Indonesia and Malaysia. Wellington College is a UK boarding school that offers the International Baccalaureate (IB) diploma and is considered strong in sports, including rugby and hockey.
---
In response to Mothership's enquiries, CASE said they received 40 consumer complaints against Nail Palace last year, from Jan. 1 to Dec. 27. "The majority of the complaints pertain to salon staff using pressure sales tactics on consumers to purchase manicure or pedicure treatment packages and products," said CASE.
CASE had invited Nail Palace to enter into a Voluntary Compliance Agreement (VCA) as provided for under the Consumer Protection (Fair Trading) Act (CPFTA) to cease its unfair practices and to compensate affected consumers in 2019. However, Nail Palace declined to enter into the VCA, and CASE noted that they continued to receive such complaints against Nail Palace after that.
---
Ukraine is considered the "breadbasket of Europe," and an invasion would result in the food supply chain getting "hit hard," said Alan Holland, CEO and founder at sourcing technology company Keelvar.
Russia is also the world's top wheat exporter. Together with Ukraine, both account for roughly 29% of the global wheat export market.
Russia and Ukraine are also big suppliers of metals and other commodities, analysts said.
While the European Union would be affected by the escalating crisis, Germany would be especially hit.
---
China will cut taxes and fees on a greater scale this year, while focusing on supporting the nation's tech development, Finance Minister Liu Kun said Tuesday.
Escalating tensions with the U.S. have cut China off from suppliers of key technologies, and prompted Beijing to introduce policies for supporting homegrown technology.
During Tuesday's press conference, finance ministry officials also emphasized more support for small businesses, timely pension payments to retirees and greater transfer of payments from the central government to local governments.
---
Sony unveiled its PlayStation VR2 virtual reality headset on Tuesday, as competition in the VR space continues to heat up. Facebook parent Meta, for example, has devoted $10 billion over the next year to shift its focus to the metaverse, a digital world where it hopes people will work and play using its $299 Meta Quest 2 headset. But companies like Sony may attract people who want a headset that seamlessly connects and plays the games they already have on their PlayStation consoles.
Looking for a comprehensive guide to investing? Check out the FH Complete Guide to Investing, Stocks Masterclass and REITs Masterclass for Singapore investors.
2022 Stock Watch: Support the site as a Patron and get stock market updates. Like our Facebook Page and join our Telegram Channel for weekly updates!
Join Financial Horse's Investing Community!