Holy shit what a week.
For those of you following the FTX saga, it's been an absolute roller coaster.
The only other time it felt this way in recent years – was Lehman Brothers in 2008.
Even March 2020 doesn't come close.
I plan to do a full article this weekend breaking down my thoughts on FTX and what is likely to come next.
But for now, I know a lot of you are following Singapore T-Bills very closely.
So I wanted to get this piece out quickly to update on the latest T-Bills auction results on 10 November 2022.
Singapore T-Bills massively oversubscribed – 4.00% yield, 49% allotment for non-competitive applications
T-Bills results usually come out around 2 – 3 pm.
Today's T-Bills results did not come out until after 7pm.
That's how you know the T-Bills are massively oversubscribed.
And boy… did it not disappoint.
Out of a S$4.5 billion issuance size, the T-Bills auction received applications of over S$14.2 billion.
That's about 3.17 times oversubscribed.
Cut-off yield is 4.00%.
And non-competitive applications only see 49% allotment.
You can see the full text from MAS below, emphasis mine:
Today's auction for the 6-month T-bill (BS22122Z) received over 95,000 bids, which is a record high and far exceeds the bids received for the last T-bill auction. The volume of non-competitive bids for today's auction also exceeded 40% of the overall issuance size, resulting in the allotment of non-competitive bids on a pro-rated basis. The combination of these factors led to increased time required to process the results, resulting in a delay in the publication of results.
The auction run of BS22122Z on 10 November 2022 has been completed. Key auction statistics are set out below.
MAS is working closely with the local banks to process the refunds by tomorrow (11 November 2022). Investors that applied for T-bills using CPF funds will be able to check their allotments after issuance date on 15 November 2022.
We apologise for the inconvenience caused and thank investors for their patience.
*Note: As the total amount of non-competitive bids received exceeded 40% of the overall issuance size, non-competitive bids have been allotted to investors on a pro-rated basis. To ensure that the final allotments are in denominations of S$1,000, adjustments were undertaken by the system on a randomised basis.
Why are T-Bills interest rates going down? 4.19% the previous auction
Quite a few are asking why T-Bills interest rates are going down when interest rates are going up.
After all, the previous 6 month T-Bills auction closed at 4.19%, a fair bit higher than this auction's 4.00%
The simple answer, is that the cut-off yield for each T-Bills auction is priced by supply-demand.
The system matches the competitive bids up to the issuance size (less the 40% for non-competitive applications).
And the cut-off yield where the competitive bids match up to the issuance size, is the final yield.
The demand for this round of T-Bills was absolutely humongous, which led to lower interest rates.
As shared in the previous article, if you are concerned about the yield on the T-Bills, you can consider putting in a competitive bid for T-Bills to get around this, so you only buy above your desired price.
BTW – we share commentary on Singapore Investments every week, so do join our Telegram Channel (or Telegram Group), Facebook and Instagram to stay up to date!
Don't forget to sign up for our free weekly newsletter too!
[mc4wp_form id="173″]
When is the next T-Bills issuance?
If you didn't get enough T-Bills, fret not.
The next auction is coming up on 24 November, so you have another chance to go again!
Trust Bank Account (Partnership between Standard Chartered and NTUC)
Sign up for a Trust Bank Account and get:
$35 NTUC voucher
1.5% base interest on your first $75,000 (up to 2.5%)
Whole bunch of freebies
Fully SDIC insured as well.
It's worth it in my view, a lot of freebies for very little effort.
Full review here, or use Promo Code N0D61KGY when you sign up to get the vouchers!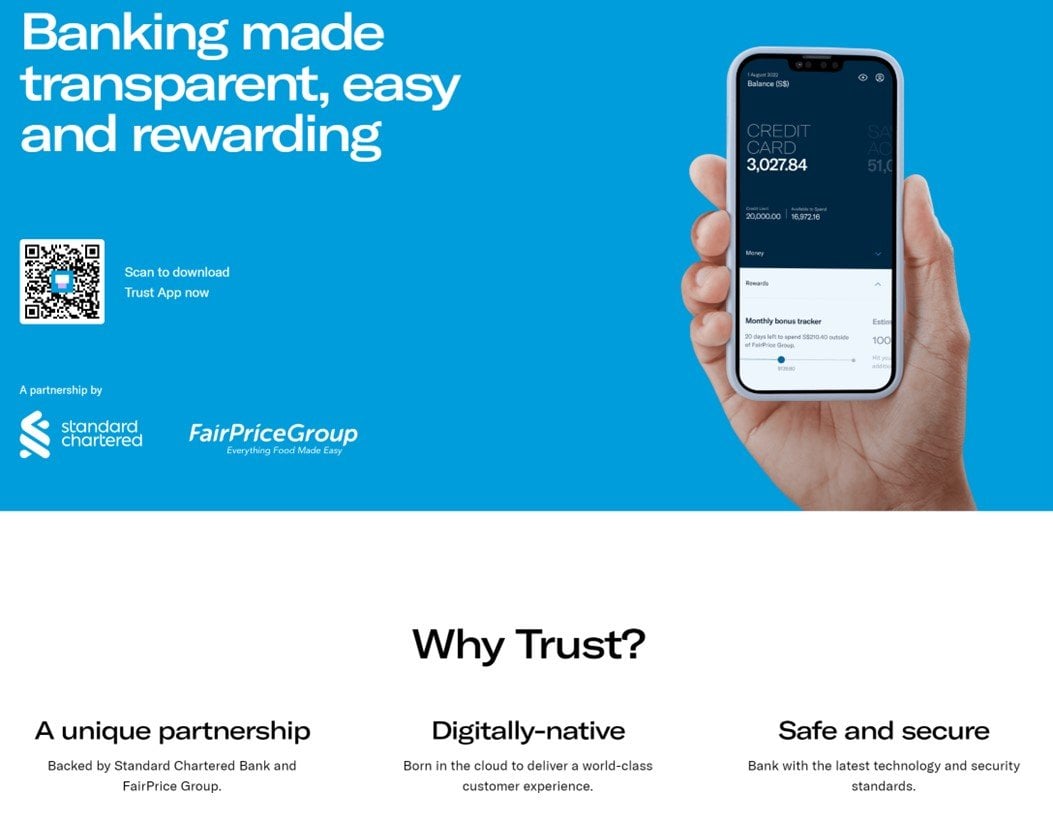 WeBull Account – Free USD150 ($212) cash voucher
I did a review on WeBull and I really like this brokerage – Free US Stock, Options and ETF trading, in a very easy to use platform.
I use it for my own trades in fact.
They're running a promo now with a free USD 150 (S$212) cash voucher.
You just need to:
Sign up here and fund S$2000
Make 1 US Stock or ETF trade (you get USD100)
Make 1 Options trade (you get USD50)
Looking for a low cost broker to buy US, China or Singapore stocks?
Get a free stock and commission free trading Webull.
Get a free stock and commission free trading with MooMoo.
Get a free stock and commission free trading with Tiger Brokers.
Special account opening bonus for Saxo Brokers too (drop email to [email protected] for full steps).
Or Interactive Brokers for competitive FX and commissions.
Looking to buy Bitcoin, Ethereum, or Crypto?
Check out our guide to the best Crypto Exchange here.
Do like and follow our Facebook and Instagram, or join the Telegram Channel. Never miss another post from Financial Horse!
Looking for a comprehensive guide to investing that covers stocks, REITs, bonds, CPF and asset allocation? Check out the FH Complete Guide to Investing.
Or if you're a more advanced investor, check out the REITs Investing Masterclass, which goes in-depth into REITs investing – everything from how much REITs to own, which economic conditions to buy REITs, how to pick REITs etc.
Want to learn everything there is to know about stocks? Check out our Stocks Masterclass – learn how to pick growth and dividend stocks, how to position size, when to buy stocks, how to use options to supercharge returns, and more!
All are THE best quality investment courses available to Singapore investors out there!
FYI – We just launched the FH Property Series. Everything you need to know to buy a property in Singapore, completely free of charge.