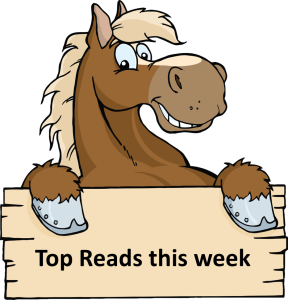 Rounding up top investing articles from around the web, including articles shared in our Facebook Group and Reddit Community: r/SingaporeInvestments.
---
Property analysts attributed the dip to the market reacting to the property cooling measures introduced in September that tightened housing loans.
OrangeTee & Tie chief executive Steven Tan said the dip in volume could be a result of the new 15-month wait-out period for private home owners under 55 years old who want to buy Housing Board resale flats after selling their private properties.
PropNex Realty head of research and content Wong Siew Ying said the stock of resale condos remained tight, as highlighted by its property agents.
"Given the healthy leasing demand and rental upside, many condo owners prefer to lease out their unit in a landlord's market rather than sell. Furthermore, the financial position of many home owners is still generally healthy and there is no urgency to offload their properties," she said.
---
The average selling price psf for BTO flats in mature estates rose by 21.9 per cent to $584 in the first nine months of 2022, up from $479 in 2012. In the same period, the average selling price psf for BTO flats in non-mature estates increased 16.4 per cent from $311 in 2012 to $362 in 2022.
The average selling price psf for new flats under the prime location public housing (PLH) model was $697 in 2022. The Housing Board has launched six PLH projects since the scheme began in November 2021.
---
With two months to go before the new goods and services tax (GST) kicks in on Jan 1, most GST-registered businesses have started preparing for the hike, said the Inland Revenue Authority of Singapore (Iras).
Firms will have to ensure that their systems and contracts are compliant when the GST rises to 8 per cent on Jan 1.
---
Changpeng "CZ" Zhao walked away from his bailout for Sam Bankman-Fried's FTX.com almost as quickly as he offered a rescue, leaving the fate of the beleaguered exchange and its clients uncertain.
"Our hope was to be able to support FTX's customers to provide liquidity, but the issues are beyond our control or ability to help," Binance said in a statement.
It became evident in a matter of hours that rescuing FTX would be a tall order for Binance. Its executives found themselves staring into a financial black hole – a gap between liabilities and assets at FTX that's probably in the billions, and possibly more than US$6 billion, according to a person familiar with the matter.
On top of that, US regulators are circling FTX, investigating whether the firm properly handled customer funds, as well as its relationship with other parts of Bankman-Fried's crypto empire, including his trading house Alameda Research, Bloomberg News reported on Wednesday (Nov 9).
---
Disney fell short of expectations for profit and key revenue segments during the fiscal fourth quarter Tuesday.
The company warned strong streaming growth for its Disney+ platform may taper going forward.
Both its parks and media divisions underperformed estimates during the period.
---
Tesla CEO Elon Musk sold additional shares of his electric car company after closing a $44 billion purchase of Twitter.
Musk closed the deal on October 28, 2022 with equity and debt financing from a wide range of friends and institutions.
Before he sold shares today, Elon Musk owned about 25% of Tesla between stock and options.
---
I know there must be just a range of different emotions.  I want to say up front that I take full responsibility for this decision.
I'm the founder and CEO, I'm responsible for the health of our company, for our direction, and for deciding how we execute that, including things like this, and this was ultimately my call.
And it was one of the hardest calls that I've had to make in the 18 years of running the company. And a lot of why it's hard is, obviously, it has a big impact on your lives, but also for our mission. We're losing people who… you've really put your heart and soul into this place.
Each of you is talented and passionate, and each of you has played a role in making Meta the success that it is. No matter what team you may have worked on, each of you played a role in contributing to the products that billions of people use to connect every day. 
---
New York-based Citigroup let go of roughly 50 trading personnel this week, according to people with knowledge of the moves who declined to be identified speaking about layoffs. The firm also cut dozens of banking roles amid a slump in deal-making activity, Bloomberg reported Tuesday.
London-based Barclays cut about 200 positions across its banking and trading desks this week, according to a person with knowledge of the decision.
Underperformers may also be at risk at JPMorgan Chase, which will use selective end-of-year cuts, attrition and smaller bonuses to rein in expenses, according to a person with knowledge of the bank's plans.
---
About 300 people were rescued from a sinking ship by the Singapore authorities after the vessel sent a distress call on Monday.
According to the Associated Press, a spokesman for the Sri Lankan navy said it was contacted on Monday by a Sri Lankan citizen on board, who said the passengers were in distress.
Looking for a comprehensive guide to investing? Check out the FH Complete Guide to Investing, Stocks Masterclass and REITs Masterclass for Singapore investors.
2022 Stock Watch: Support the site as a Patron and get stock market updates. Like our Facebook Page and join our Telegram Channel for weekly updates!
Join Financial Horse's Investing Community!