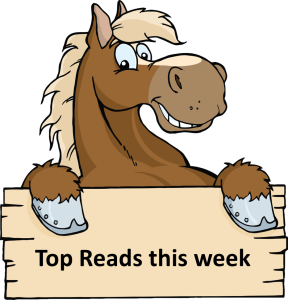 Rounding up top investing articles from around the web, including articles shared in our Facebook Group and Reddit Community: r/SingaporeInvestments.
---
The XBB strain is causing a small surge in cases in countries like Bangladesh and Singapore. The latter has recorded a daily average of about 5,500 cases over the past week, compared to a daily average of 2,000 cases a month ago.
Officials in Singapore, which is scaling back its last remaining COVID restrictions to reopen to the rest of the world, are not yet concerned about the increase in cases. On Monday, Health Minister Ong Ye Kung noted that only 15% of the country's recent COVID cases were reinfections. "If you start to see 50% getting it a second time, you're going to have a wave," he said. The health ministry did start doling out Moderna's Omicron booster on Tuesday, three days ahead of schedule, citing rising infections caused by the new "XBB Omicron subvariant."
---
Before the new rules, stewardesses who disclosed they were pregnant were forced to quit the airline the day after submitting their child's birth certificate
With the aviation industry facing a post-pandemic labour shortage, the carrier is finally softening its policy in the face of more than a decade of criticism
---
Both the higher and lower prices are expected to be temporary, said the travel players.
---
Coinbase, the largest crypto exchange in the United States, on Tuesday (Oct 11) said it has received approval from Singapore's central bank to offer payment services in the city-state.
The in-principle approval, which the central bank started giving out to crypto firms in 2021, means individuals and institutions can use digital payment token services and the firms are regulated by the central bank under its Payment Services Act.
Calling it a "significant milestone", Coinbase said in a statement that it has been building up its presence in Singapore and currently has nearly 100 employees in the Southeast Asian state, with product engineers forming the largest bulk of hires.
"We see Singapore as a strategic market and a global hub for Web3 innovation," said Hassan Ahmed, Coinbase's regional director for Southeast Asia.
---
Earlier this month, a record 302,000 people attended Singapore's first Formula 1 car race in three years. Some forked out $900 for a grandstand seat for three days, while others booked hotel suites overlooking the Marina Bay track for as much as $10,000. Nightclub tables were fetching up to $70,000 per evening.
It was a triumphant moment for the Southeast Asian city-state as it reopened after the pandemic, an indication of its popularity at a time when darker economic moods prevail in many parts of the world, not least in its financial hub rival Hong Kong. Money and people are gushing into Singapore, pushing rents and property prices to unprecedented highs, and sending the cost of a modest Toyota to more than $111,000.
Below the surface, things aren't quite so rosy. As the government mints new long-term visas to attract more high-paid talent, it faces a delicate balancing act to keep its people happy with the cost of living surging. 
There is little doubt that Singapore is enjoying a resurgence, even as many parts of the world teeter on the brink of recession. Foreigners are snapping up multi-million dollar condos. Investors from hedge fund titan Ray Dalio to Indian billionaire Mukesh Ambani are setting up offices in the city. The currency is the strongest in Asia this year, and until Monday its stock index was the only developed market gauge with a gain in 2022.
---
In 2021, Singapore residents' life expectancy fell for the first time in history since such data became available more than 60 years ago, and this was due to higher mortality rates arising from the Covid-19 pandemic.
The life expectancy at birth of Singapore residents fell by about 10 weeks, from 83.7 years in pre-pandemic 2019 to 83.5 years in 2021.
Here's what else to watch for in the MAS statement:
The MAS could revise its inflation forecasts. With their preferred core inflation measure near a 14-year high in August, MAS on Sept. 23 reiterated forecasts for the core gauge to come in at between 3% and 4% for all of 2022, and the all-items measure at 5%-6%
While the MAS, with the Ministry of Trade and Industry, typically releases a growth forecast for the following year in the final third-quarter GDP report in November, longer-term growth risks identified Friday will be telling
Any comments on how Singapore sees the region emerging from the pandemic will be of broader interest, given the city-state has been among the earliest constituencies in Asia to completely re-open borders even as the world's No. 2 economy, China, maintains a Covid-zero policy
---
The U.S. Department of Commerce introduced sweeping rules aimed at cutting China off from obtaining or manufacturing key chips and components for supercomputers.
Analysts said that this is likely to hobble China's domestic chip industry.
Washington's export rules could touch other parts of the supply chain that use American technology, highlighting the wide-ranging nature of the latest restrictions.
---
The Malaysian government should be tackling Malaysia's economic problems instead of holding elections especially when corruption has tainted the path to the polls, former Malaysia Prime Minister Mahathir says.
Malaysia Prime Minister Ismail Sabri Yaakob dissolved the country's parliament on Monday to set up an early election.
"I do not support having an election just so that some figures in the ruling coalition can save themselves from corruption cases and lengthy jail terms," opposition leader Anwar Ibrahim says.
---
Saudi Arabia rejected as "not based on facts" statements criticizing the kingdom after an OPEC+ decision last week to cut its oil production target despite U.S. objections.
The OPEC+ decision was unanimous and took into account the balance of supply and demand and was aimed at curbing market volatility, the Saudi foreign ministry said in a statement on Thursday.
---
The new headset contains some mixed-reality features that can blend elements of the virtual world with the physical world. Zuckerberg has touted that as an important feature in the creation of the metaverse, which refers to digital worlds that people can access via VR and AR headsets.
Microsoft CEO Satya Nadella also appeared during the online event and discussed a partnership with Meta intended to bring some of his company's work-collaboration apps to Quest VR devices.
Meta shares were down about 4.5% in midday trading to $127.85, underscoring a muted response from investors about the new VR headset.
Looking for a comprehensive guide to investing? Check out the FH Complete Guide to Investing, Stocks Masterclass and REITs Masterclass for Singapore investors.
2022 Stock Watch: Support the site as a Patron and get stock market updates. Like our Facebook Page and join our Telegram Channel for weekly updates!
Join Financial Horse's Investing Community!