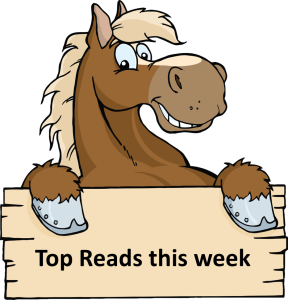 Rounding up top investing articles from around the web, including articles shared on Twitter.
---
---
An Angolan tycoon, who has been sentenced to nine years' jail in the southern African nation for embezzlement, money laundering and tax fraud, on Wednesday failed in his bid for $2.6 million to be released from his Singapore bank account.
Carlos Manuel De Sao Vicente had a Bank of Singapore (BOS) account containing more than US$558 million (S$749 million) that was seized by the Commercial Affairs Department (CAD) on Feb 19, 2021.
---
A former employee of Enterprise Singapore, who kept a copy of his former colleague's resume, used the man's NRIC number to redeem a face mask after leaving the agency amid the Covid-19 pandemic.
---
The former lead independent director of a listed healthcare firm was sentenced to four years' jail on Wednesday for failing to declare that he would receive a $1.5 million fee over the firm's acquisition of several companies in 2015.
Christopher Chong Meng Tak, 64, who resigned from the Singapore O&G (SOG) board in 2017, had instead taken steps to conceal his interest in the acquisition from parties including the board and the seller of the acquired companies.
As a result, SOG, a women's and children's healthcare group, was induced into proceeding with the acquisition at a price of $26.5 million, with its board unanimously approving the deal in November 2015.
---
Singapore is now home to the world's largest production facility for jet fuel made from waste materials like used cooking oil and animal fats – a significant step in the nation's drive to reduce carbon emissions.
This is after Finnish energy giant Neste expanded the capacity of its Tuas South refinery as part of a €1.6 billion (S$2.3 billion) project, which began in 2019 but was delayed by a year due to Covid-19.
The refinery can now produce up to a million tonnes of sustainable aviation fuel (SAF) each year – 10 times Neste's previous capacity.
---
---
The Singapore Red Cross (SRC) is pledging $50,000 in humanitarian aid to support relief efforts by its Myanmar counterpart after Cyclone Mocha ripped through the country this week.
---
Primary 4 pupils in Singapore have emerged as the top readers in the world in an international test.
Held every five years, Pirls is an international study that evaluates fourth-grade, or Primary 4, pupils' reading and comprehension skills, such as interpreting and drawing connections between texts. 
A total of 57 education systems across the world took part in the test, which was sponsored by the International Association for the Evaluation of Educational Achievement. The association released the results, with Singapore's Ministry of Education (MOE) giving the detailed findings for the Republic.  
---
Developed and taught by TikTok's engineering team, the TikTok Tech Immersion programme is a free, three-week intensive technical boot camp for those studying in universities and polytechnics as well as other tertiary educational institutions here. More than 1,300 students signed up to be among the first cohort of the programme, which involves courses taught on eight days from Monday till May 31.
---
A man dubbed the "Coffee Shop King of Singapore" died in 2021 of acute intra-abdominal haemorrhage following a liver biopsy, contributed by advanced lymphoma.
Following an inquiry, State Coroner Adam Nakhoda found Mr Hoon Thing Leong's death to be a medical misadventure.
Mr Hoon, 71, who owned one of the largest local coffee shop chains, Kim San Leng, died at Singapore General Hospital (SGH) on April 29, 2021.
---
China's bid to position itself as a peace broker when it comes to Ukraine and Russia presents a "daunting challenge" for Beijing, according to political analysts.
China has to appear neutral enough to gain Ukraine's trust, despite its tacit support of Russia throughout the war, and ensuring any peace deal doesn't humiliate or hurt Moscow.
Beijing wants the war to end but is anxious that its ideological ally Russia isn't left weaker.
---
House Speaker Kevin McCarthy told CNBC in an interview he does not think the U.S. will default on its debt as tense negotiations over the debt ceiling continue.
President Joe Biden echoed that sentiment later in remarks from the White House.
Leaders are running out of time to raise the debt ceiling before a June 1 deadline when the government is set to run out of money.
---
The results mark a strong bounce back to growth for Tencent after a succession of negative and flat quarters.
The company said in its earnings release that it benefited from solid recovery in domestic consumption in China, which finally began easing its aggressive Covid-19 restrictions in December.
Tencent said its gaming business benefited from a return to growth in domestic game sales, while payment volumes saw an accelerated increased after China's reopening.
Looking for a comprehensive guide to investing? Check out the FH Complete Guide to Investing, Stocks Masterclass and REITs Masterclass for Singapore investors.
2023 Stock Watch: Support the site as a Patron and get stock market updates. Like our Facebook Page and join our Telegram Channel for weekly updates!
Join Financial Horse's Investing Community!