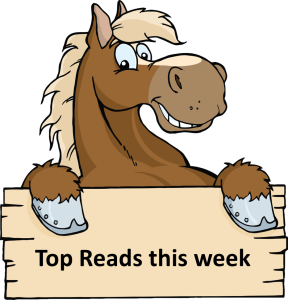 Rounding up top investing articles from around the web, including articles shared in our Reddit Community: r/SingaporeInvestments.
---
Union Gas Holdings jumped on Wednesday after the fuel products provider proposed to acquire its substantial shareholder's liquefied petroleum gas (LPG) distribution, bottling and storage businesses for S$75 million via a mix of cash and shares allotment.
By acquiring the target companies, Union Gas will acquire the bottling plants and land at 43 Jalan Buroh Singapore and 2D Jalan Pesawat Singapore. It will also buy substantially all of UEC's LPG distribution business and the support infrastructure related to said business. This includes vehicles and storage depots owned by Sembas (Asia) Trading and Summit Gas Systems.
---
JD.com is China's largest direct retailer and second-largest e-commerce company after Alibaba (NYSE:BABA). Sea's Shopee is the largest e-commerce platform in Southeast Asia and Taiwan.
JD generates most of its revenue from its first-party marketplace, which takes on inventories and fulfills orders with its own logistics network, and a smaller slice from its third-party marketplace. JD's logistics division generates additional revenue by providing its services to other companies. It also owns a cloud infrastructure platform, a fintech division, and a telehealth business, but it still generated 96% of its revenue from its core JD Retail business last year.
Sea's Shopee is a third-party marketplace that relies on third-party logistics partners. This model is less capital-intensive than JD's first-party marketplace. Sea's SeaMoney fintech division also provides mobile wallet, payment processing, and credit services across Southeast Asia and Taiwan. Sea's mobile gaming unit Garena launched the hit battle royale game Free Fire in 2017. This segment, which also licenses games from Tencent, generates higher-margin revenue than either Shopee or SeaMoney. Shopee and Garena each generated roughly half of Sea's revenue last year.
---
Global equity markets and U.S. Treasury yields rose on Tuesday as positive U.S. vaccination news lifted sentiment, and as investors grew less worried the Federal Reserve was set to announce a timetable for tapering stimulus measures. Fed Chair Jerome Powell is to speak on Friday at the Fed's annual economic symposium at Jackson Hole, Wyoming.
---
More than four in 10 households earning less than $1,000 and more than three in 10 of those earning between $1,000 and $2,900 reported having trouble paying for living expenses. On average, fewer than three in 10 of households of all higher income levels reported similar issues.
---
The hybrid flowers – a trademark show of Singapore's orchid diplomacy – came with an official "birth certificate", which Ms Harris accepted with a laugh.
"Well, I'm pleased to welcome this orchid into the world," she said, as she and Prime Minister Lee Hsien Loong posed for photos with the lushly flowering Papilionanda Kamala Harris.
---
During the 10-year period to Aug 20, the STI has climbed just 13.5 per cent. On a dividend reinvested basis, this widely referenced local market benchmark delivered a total return of 60.3 per cent over the past decade.
This return pales in comparison to major market indices around the world.
The S&P 500 index is up 295.3 per cent during the same 10-year period. With dividends reinvested, it has returned 383.8 per cent. The Nasdaq 100 is up 640.5 per cent over the past decade; and it has returned 729.9 per cent with dividends reinvested. The more globally diversified FTSE All-World index is up 148.9 per cent over the last 10 years. It delivered a total return of 220.2 per cent.
---
Razer posted a US$31.3 million net profit for the half-year ended June, turning around its year-ago loss of US$17.7 million.
This comes on the back of record revenue of US$752 million, up 68 per cent year-on-year, said the US and Singapore-headquartered company on Wednesday.
The bulk of its H1 topline comes from the hardware segment, where revenue grew 77 per cent to US$677.3 million
---
The debt-laden developer is looking to sell the site in the Yuen Long area of the New Territories for HK$8 billion (S$1.39 billion), one of the people said, asking not to be identified because the matter is confidential. That's lower than the HK$8.9 billion it paid to acquire the project.
---
Chinese online healthcare stocks plunged more than 10% after a state-run newspaper called for greater supervision of prescription drugs sold on the internet, sparking fears that the government is preparing to introduce new regulations. 
Ping An Healthcare and Technology, which operates the online health consultation app Ping An Good Doctor, saw its shares tumble 14.4% on Friday. The sharp drop wiped out $8.5 billion of the Shanghai-based firm's market cap.
Shares of Alibaba Health Information Technology also fell nearly as much, dropping 13.3%, while JD Health International slid 14.4%. The drop brought the market cap of Alibaba Group and JD.com's health units down $2.6 billion and almost $4 billion, respectively.
---
Chinese tech stocks listed in Hong Kong including Tencent, Alibaba and JD.com surged on Tuesday.
These names have been badly beaten up as a result of a tightening regulatory environment for the tech sector in China.
After China passed a major data protection law on Friday, analysts said the pace of the introduction of new laws could slow and tech giants can still grow.
---
Companies in Singapore spent less to employ expatriate middle managers last year, with overall pay packages marked by reduced benefits and a dip in salaries.
But cash salaries for expatriates here remain the fifth highest globally, according to a survey published by data and knowledge provider ECA International on Wednesday (Aug 25).
The average pay package for a mid-level expatriate here last year was US$225,171 (S$305,400), or around US$7,300 lower than the previous year. 
---
"Ability to quickly adjust strategy and execution in the face of new information."
What they meant: If the boss hates it on Monday, you'll be presenting a whole new game on Tuesday and rolling it out to the team Wednesday, just to have the whole thing changed by Friday.
"Self-starter with the ability to work independently, prioritize and get things done."
What they meant: We don't have time to properly train you, so we're effectively going to drop you off in the middle of nowhere and expect you to find your way home. Bring your own compass. 
---
---
The Civil Aviation Authority of Singapore (CAAS) on Wednesday (Aug 25) said it had issued 230 air travel passes for travellers from Hong Kong and 13 passes for visitors from Macau, as at 11.59pm on Tuesday. The air travel passes will allow the visitors to enter Singapore from Thursday. Applications opened on Aug 19.
---
Clip art of a rock just sold for 400 ether, or about $1.3 million, late Monday afternoon. The transaction marks the latest sale of EtherRock, a brand of crypto collectible that's been around since 2017 – making it one of the oldest non-fungible tokens (NFTs) on the block.
EtherRock is, as the name implies, a JPEG of a cartoon rock, built and sold on the ethereum blockchain. There are only 100 out there, and that scarcity is part of what's driving up its value.
---
Gymshark founder Ben Francis has returned to his role as CEO of the $1 billion fitnesswear brand worn by celebrities and influencers alike. Now, Francis has his sights set on making Gymshark the United Kingdom's answer to incumbents like Nike and Adidas. CNBC Make It's Vicky McKeever spoke to the 29-year-old founder about his journey from his parents' garage to the firm's expansion into the United States and Asia.
---
---
The police warned on Wednesday (Aug 25) that scammers have faked the lottery operator's website and mobile app, and people may come across these while browsing the Internet or the Google Play store.
---
The fifth generation (5G) technology standard for broadband cellular networks will cover half of Singapore by the end of 2022 and the coverage will envelope the whole island by the close of 2025, Minister for Trade and Industry Gan Kim Yong said on Monday (Aug 23).
---
Looking for a comprehensive guide to investing? Check out the FH Complete Guide to Investing and FH REITs Masterclass for Singapore investors.
2021 Stock Watch: Support the site as a Patron and get stock market updates. Like our Facebook Page and join our Telegram Channel for weekly updates!