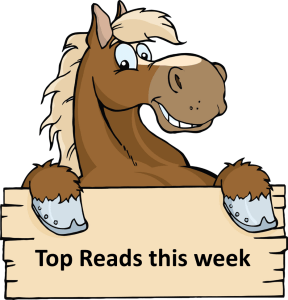 Rounding up top reads from around the web, including articles shared by fellow investors in the Financial Horse Facebook Group.
---
The U.S. said it will reduce tariffs on $120 billion in products to 7.5%, which is only half as large as Goldman's baseline assumption.
"There is still some uncertainty regarding the status of this agreement, as it appears once again that some technical and legal details are still in flux," Goldman's chief economist Jan Hatzius said.
---
For starters, investors are bullish on global growth as trade tensions appear to be simmering down and the U.K. election is in the rearview mirror. Global growth expectations surged 22 percentage points in December from November, marking the biggest two-month jump on record. Meanwhile, recession concerns plummeted 33 percentage points to a net 68% of investors expecting a recession in the U.S. is unlikely in 2020.
On the other hand, the effects of the Federal Reserve's three interest rates this year also continue to weigh favorably on investor psyche. Global corporate profit expectations, per the survey, shot up 23 percentage points from November. The study said worries about the credit cycle remained steady from November.
---
China's yuan advanced after the U.S. and China reached a phase-one trade deal, though stocks were mixed Monday as investors minded that the accord has yet to be signed and may not reflect continuing disagreements. The yuan rose in offshore trading after China set its daily fixing for the onshore rate at strongest since Aug. 6.
---
Singapore is far away from the skyscrapers of New York and London, yet somehow it's producing hedge funds that are trouncing global rivals. Singapore is home to two of the top 10 in 2019, and a third is partly based on the island. In all of the US, there are only four, and none in Europe or Hong Kong.
Hedge funds in Singapore are also shining as a group, generating an average return of 9.4 per cent for clients in 2019, according to Eurekahedge. That beats the 7.6 per cent return for Asia and 6 per cent return for Europe. The Eurekahedge North American Hedge Fund Index is up 7.6 per cent this year.
The relatively small size of its hedge fund industry – assets under management of US$47.3 billion pale in comparison to US$1.6 trillion in North America and US$462.7 billion in Europe – may also mean investors in the more petite funds are more comfortable with risk versus their peers, often venerable pension and sovereign wealth funds that demand lower volatility even if that means less profit.
Mr Chong, 46, trades from a plain desk in his home office with a laptop and an extra monitor. While some quants have supercomputers, his model is built on an Excel spreadsheet that crunches data supplied by a Bloomberg terminal. Vanda Global Fund, started with US$24 million from friends and family and named after Singapore's national orchid, is the world's best-performing hedge fund this year, gaining more than 300 per cent.
Even though his fund's annualised volatility is a whopping 72 per cent – it returned 260 per cent in 2017 only to plunge 49 per cent the following year – early backers have remained loyal. Vanda's annualised returns are 39 per cent and Mr Chong now manages US$222 million. He's been taking steps to reduce volatility, to 40 per cent, while still aiming to generate growth in excess of 30 per cent a year.
---
Chinese President Xi Jinping offered his support for Hong Kong leader Carrie Lam on Monday, praising her courage in governing the Chinese-ruled financial hub in these "most difficult" times after months of often violent anti-government protests.
His comments came after Hong Kong police fired tear gas in late night street clashes with anti-government protesters as the former British colony's worst political crisis in decades shows no sign of resolution.
---
Singapore has since become Beijing's top overseas training ground, with more than 50,000 Chinese officials and cadres having flocked to the city on study trips and training programmes since the mid-1990s, according to Singapore's foreign affairs ministry. But enrolment has taken a dip in recent years, something analysts attribute to China's economic rise and technological advancement.
Bo Zhiyue, a professor at the Xian Jiaotong University in the northwestern Chinese province of Shaanxi, said Beijing had "its own characteristics and it is no longer viable to duplicate the Singapore model".
Victor Gao, previously a translator for Deng and now vice-president of the Beijing-based Centre for China and Globalisation, said party cadres were also keen to learn how Singapore's state investment firm Temasek operated, and how it invested in private enterprises in Singapore.
China's President Xi Jinping was "very well inclined towards Singapore", said Gao, who added that China could learn how Singapore could "keep very close relations with the United States on one hand and China on the other hand".
---
Home Fix
Sasa
DFS
MPH Bookstores
Metro
Crabtree & Evelyn
Hawker (By No Signboard)
Forever21
---
F&N Foods collaborated with the National Environment Agency (NEA) to initiate the Recycle N Save program. The program intends to install Reverse Vending Machines (RVMs) across the country by Q1 2020. Particularly, the initiative encourages Singaporeans to deposit aluminum drink cans and plastic drink bottles in the RVMs. In return, the recyclers earn coupons that are redeemable at FairPrice outlets. 
SembCorp came up with Ezi Recycling App to facilitate recycling efforts. The app enables people to summon recycling service to one's doorstep. Particularly, the initiative focuses on the recycling of paper, metal, and clothing. Sure, you do not have to do any heavy lifting. All you need is the pile of trash and the app. In a matter of minutes, the trash will be gone, and you have cash in return. For example, 10 kg of clothing will earn you $2, free money!
---
Temasek's wholly-owned subsidiary Azalea Investment Management has closed its inaugural fund-of-funds product, Altrium Private Equity Fund I, with total capital commitments of $880.49m (US$650m), according to a press release. It has surpassed its original target of $541.84m (US$400m).
Altrium was launched and raised in three months and invests in primary and secondary private equity (PE) funds across America, Europe and Asia, with a focus on buyout and growth strategies. Investors in Altrium included endowment, foundation, other institutions, family offices and high net worth individuals.
---
#1 – Buoyant foreign buying to continue
The Singapore luxury property market, which performed well above expectations in 2019, is likely to do the same next year as new launches continue to hit the market.
#2 – New mature estate flats unlikely to dent resale demand
As BTO flats are offered by the HDB at a lower-than-market rate, more BTO launches in mature estates could result in a slight price moderation of resale flats in the same estates. However, PropertyGuru does not expect demand for mature estate resale flats, especially those with good locational attributes, to fall.
#3 – Macroeconomic concerns need to be answered
Despite many positives in the Singapore property market, possible headwinds in the form of muted economic growth and a possible US-China trade war could dampen home buying sentiment. The Monetary Authority of Singapore (MAS) released a report in November 2019 advising home buyers to be more prudent in their purchasing decisions, on the back of an increasing number of unsold units and more new launches slated for 2020.
---
Total ETF assets have been growing at a "fairly consistent" annual rate of 25% from $770 billion 10 years ago, Bank of America said.
The market could hit $5.3 trillion by the end of 2020 at this rate, and a whopping $50 trillion by 2030, the bank predicted.
Since the inception of the first ETF — the S&P 500 SPDR — in 1993, the U.S. market has grown rapidly to a $4.3 trillion juggernaut.
---
DocuSign Stock – The provider of cloud-based software specializes in e-signatures for digital transactions, but the company also sees huge growth opportunities as firms go paperless and automate workflows.
Adobe Stock – The leading cloud firm is still delivering impressive growth, even with a market capitalization of around $150 billion.
StoneCo Stock – StoneCo's technology allows merchants to conduct e-commerce across in-store, online and mobile channels. Goldman Sachs brought the company public in late October 2018. StoneCo is a current holding of Warren Buffett's Berkshire Hathaway.
Fortinet Stock – Amid a lot of selling in the security software group in recent months, Fortinet's latest earnings report showed that it's a stock worth watching in the group.
InMode Stock – The company uses minimally invasive radio-frequency (RF) technology for cosmetic surgery, dermatology and gynecology. The technology has enabled new emerging surgical procedures and improved existing ones.
---
Mr Johnson won a bigger-than-expected parliamentary majority in last week's election, breaking the deadlock in Westminster over how or even whether to proceed with Brexit. Britain is scheduled to leave the European Union on Jan 31. Mr Johnson now plans to pass legislation to prevent the country asking for an extension to a Brexit transition period which is due to expire on Dec 31, 2020. Many trade experts say that leaves too little time to hammer out an agreement on future trade ties, raising the prospect of tariffs and other barriers to commerce.
---
Singapore's astronomy enthusiasts are preparing to feel the moon's shadow on Dec. 26, when the next annular solar eclipse sweeps across Southeast Asia.  Although it will be visible to different degrees throughout the region, Singapore sits in a privileged position to see it best, and six viewing events are set to take place across the island.  The celestial event there is expected to start at 11:27am and go on for about three hours, reaching maximum effect at about 1:20pm. 
---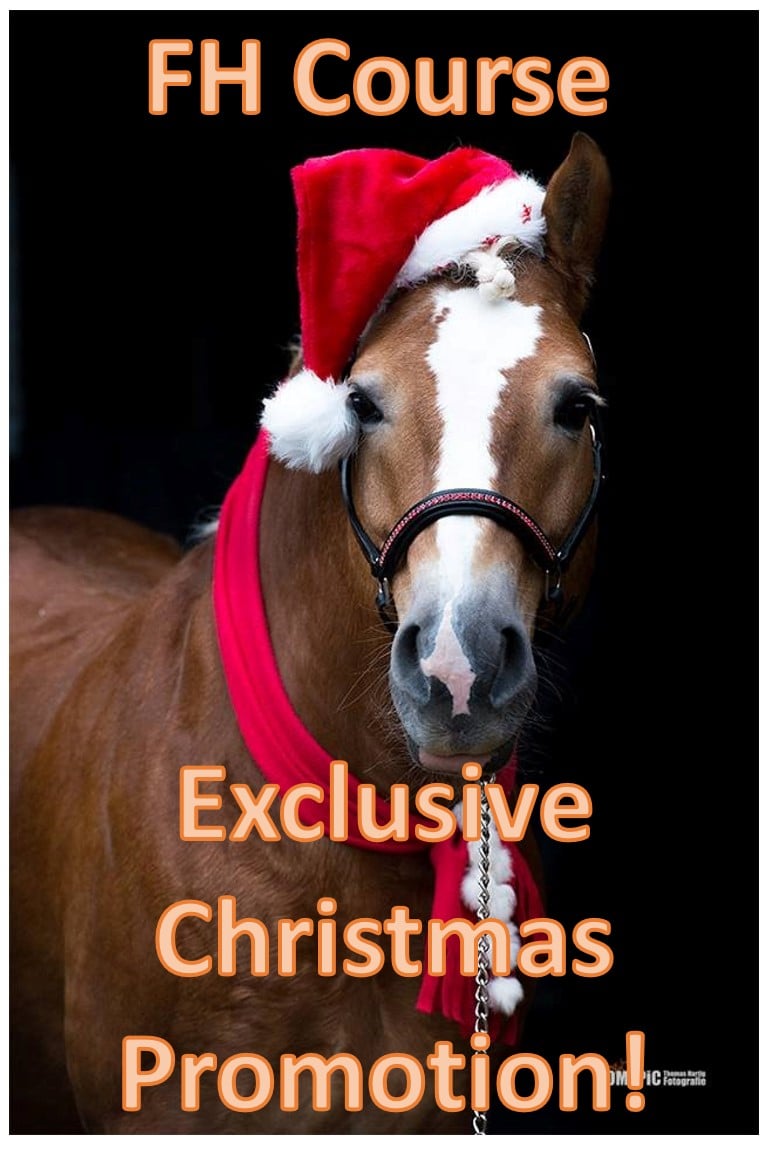 Exclusive Christmas Promo: $100 off the FH Complete Guide to Investing for Singapore Investors!
Support the site as a Patron and get market and stock watch updates. Like our Facebook Page and join the Facebook Group to continue the discussion!