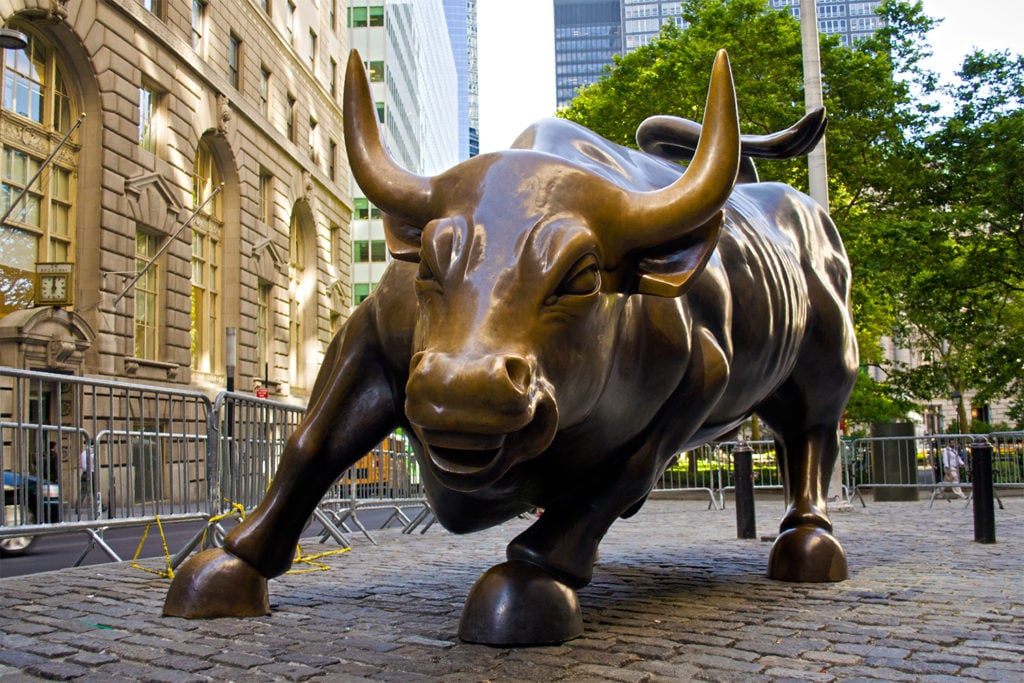 So I got a question from a Patron that really got me thinking:
---
Hi FH, Good morning, Two days ago when there was news that a US company (Moderna) has good news of Covid19 vaccine, DOW went up 900 pts and STI 45 points.
Then the news last night (19 May) says that the Moderna Vaccine news was not accurate, DOW came down 300 points.
Pls advise your view on how you read the market when eventually Covid 19 Vaccine is found…. will it be too late to BUY into the market at that time? Or economy and companies are in such extreme mad shape and trouble that it cause further downward pressure?
Thanks
---
Seems simple right?
But the more I thought about it, the more I realized how complex this question actually was, and how many issues had to tie in to fully answer it.
I just couldn't shake this question from my head, so I knew I had to write a full article on it.
FYI we'll share commentary on the 2020 crisis every weekend going forward, so for those of you who haven't signed up for our mailing list, please do – its absolutely free.
It's a weekly newsletter that goes out at noon every Sunday, and rounds up the week's posts so you never miss anything. Sign up below (you get a free guide when you sign up):
And as always – this article is written on 22 May 2020. Updated thoughts are on Patron.
A framework to understand how stocks work
To answer this question, I wanted to first share my own personal framework on how stocks work. I don't think it's perfect, but it's the best framework I have for understanding what's been happening so far.
If you disagree with it, or you have refinements to the framework, please please share your comments below. I am actively looking for people who disagree with this model– so we can refine it.
And very simply, this framework is based on the idea that in the short to mid term, stocks are driven by liquidity, and in the long term they are driven by earnings.
Short to mid term – Liquidity driven
The world is driven by supply and demand.
Supply v Demand is the central concept in all of business, economics, and pricing, which is why it's the first thing they teach you in economics. I never understood it back then, but as I got older I gradually became to appreciate how important supply and demand is.
So in the short term, the supply of stocks typically doesn't increase by much. You may get an odd IPO here and there, but unless it's a big one, it really doesn't move the needle (although when there are a number of big ones – you see liquidity being affected and stock prices weaken).
Which means that short term, it is demand that truly drives prices. And this is what the liquidity concept aims to capture. It looks at the amount of cash flowing into stocks, versus the amount of cash flowing out.
And liquidity itself, is driven by a number of factors, such as M2 money supply, investor sentiment on stocks, QE, etc.
The most important one for current purposes is QE, because the magnitude of QE dwarfs all the others.
Understanding the Impact of QE
So let's use the liquidity framework to understand Quantitative Easing (QE).
In QE – The Fed basically buys Treasuries.
And the Fed buys more Treasuries than the increase in supply, so this has 2 effects: (1) The price of Treasuries goes up – because demand > supply, and (2) This crowds out the market for Treasuries – because the Feds buy treasuries, so that's less treasury for private money to buy.
QE drives liquidity into stocks
So coming back to (2), there's now money that cannot go into Treasuries. Where does that money go?
Remember most of this is institutional money, and when you're a big hedge fund or pension fund with $100 billion, the money needs to go somewhere, and you can't just park it at a bank or buy a few penny stocks.
So if you're an intuitional investor in such a scenario – there are 2 things you want in an investment. You want (1) good returns, and (2) good liquidity.
Gold is out because gold doesn't generate cash flows and performs poorly when the economy is good. Commercial Real Estate has good returns but poor liquidity. Corporate debt has okay returns, but liquidity is not amazing.
So the only asset class that has sufficient liquidity and returns for the big institutional players, is stocks. So the excess cash flows into all risk assets classes (which is why CRE and corporate debt all benefit), but stocks benefit the most.
QE is bearish for Bonds
But now is the part where it gets a bit more tricky.
When the Feds buy bonds, they crowd out the market, and drive up the price of bonds. When the price of bonds goes up, the expected future return goes down.
Because of this, the more the Feds buy, the poorer the investment bonds are.
And therefore the net effect of this – is that QE is bearish for bonds. Investors sell bonds, and they use the cash to buy shares. Sounds counter intuitive I know, but that's my theory, and its generally backed up by the price action.
If you disagree, just let me know below.
QT is the opposite
Now I've simplified the above analysis for obvious reasons, but the net effect here, is that QE is bearish for bonds, and its bullish for stocks.
And on the flip side, Quantitative Tightening (QT) is the same logic in reverse. It is bullish for bonds, and bearish for stocks.
We saw this in 2011, 2015, and 2018
Why March 23rd marked the short-term bottom?
With this framework in mind, let's go back to March 23 which marked the short-term bottom in this COVID19.
For the record – I did write in my post back then that I started buying stocks on March 23, so I guess that gives me some street cred to write this post ? .
On March 23, the Feds committed to unlimited QE.
This was similar to QE1 – 3, the only difference was the size. Absolutely crazy because it makes QE 1 – 3 look like nothing in comparison.
But that's the thing about debt right. Debt is like drugs, the more you use it, the more the economy builds up a resistance, and the marginal value of debt drops. It's what the Chinese have discovered, and why they're so reluctant to stimulate with debt now.
So QE infinity works the same was as QE 1 – 3. Bond prices drop, and stock prices go up. Which is exactly what we've seen since March 23.
What happens next?
And now the million dollar question – what happens next.
Short to Mid term
So in the short to mid term – it's all about liquidity. For as long as the Feds buy bonds, prices of stocks will go up, and prices of treasuries will drop.
The problem though is that the rate of purchase by the Feds have slowed. It was strongest in late March and April, which is why we saw the biggest moves then.
After that, the pace of buying slowed, removing a powerful tailwind for stocks, and we've seen stocks generally rangebound after that.
So in the absence of Fed buying, we need another party to come in in a strong way to drive liquidity.
What party could that be?
There's still a lot of institutional and retail money on the sidelines, so if that money comes in we could get another leg higher – so that's important to watch. Moves like what happened this Monday are important.
Corporate buybacks are recovering in a small way, but I think it's mostly out for this year.
So I think that short term, unless sentiment changes materially (eg. Reopen goes smoother than expected – driving all the money on the sidelines back into the market), the Fed Balance sheet is the key to watch.
And to sum it up:
If the Feds buy, stocks go up.
If they slow their buying (like what they've done), stocks stay range bound.
If they tighten, stocks sell off, but let's be realistic, Feds are never tightening again for a few years.
King Dollar
Another theory I talked about back in March was about the King Dollar.
The US economy is 20% of global GDP, but 70% of world trade is denominated in USD. USD dries up because global trade stops (velocity of money drops), so the whole world is short USD.
The chart below illustrates this well. Money supply goes up as the Feds print more USD, but money velocity drops because everybody just hoards the dollars, so there is still a shortage.
At the same time, there is also big capital outflows from emerging markets – driven by a strengthening USD, commodities bust, COVID19 handling etc.
So all that money flows out from the world and back to the US, and where does that money go? If you guess stocks, you guess same as me.
So in a way, US stocks have this additional tailwind of USD's reserve currency. It's a similar dynamic to what played out in 1997, when Asian economies were going through their worst recession ever, and in the US – we had the Dot Com boom. All liquidity fuelled.
Unfortunately this point is unique to US, so the same analysis will not hold for European and Singapore stocks. US stocks have this additional tailwind that global equities do not.
Long term – earnings driven
So that's the short to mid term. But longer term, it's almost exclusively earnings driven.
All the liquidity in the world isn't going to help if companies don't make money, so longer term we look at earnings.
This is the more traditional analysis of looking at corporate margins, profitability, etc. Stuff out of a corporate finance textbook.
What do earnings look like?
And the key question for earnings, is whether we are going to be on the red line, or on the green line.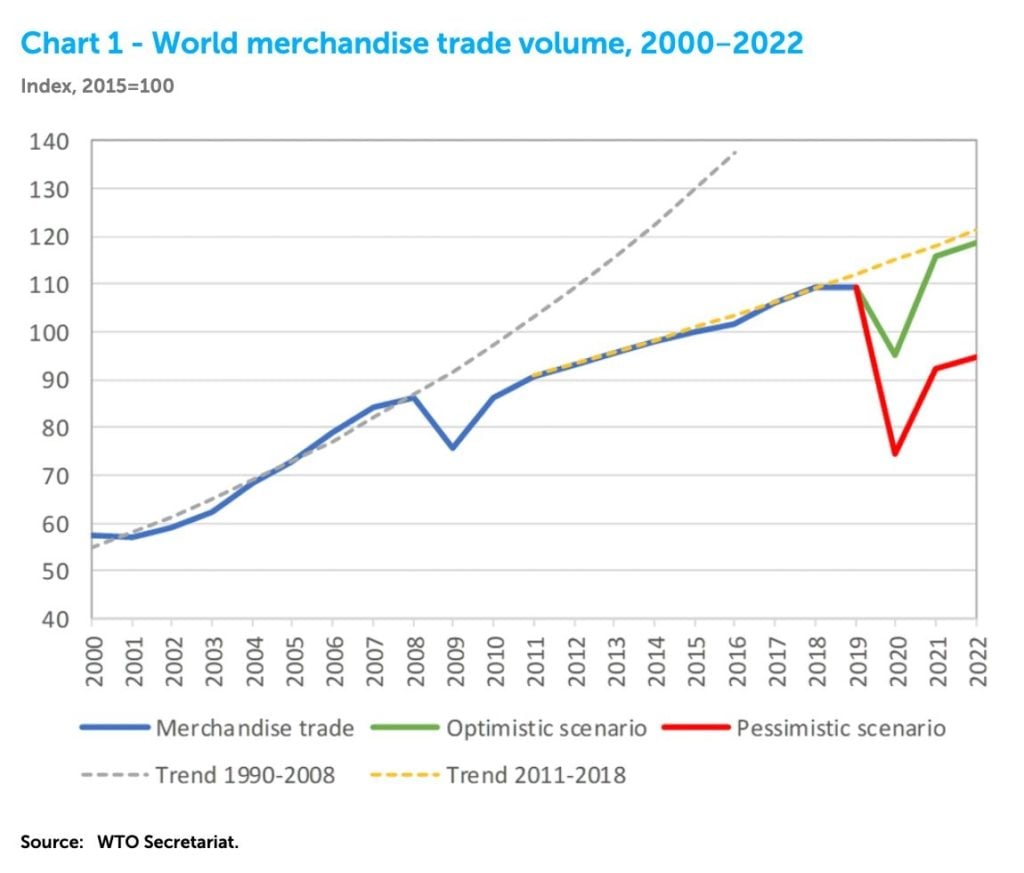 The market now looks to be pricing in a green line scenario, so if the reality turns out to be different, we may see another selloff in the absence of Fed intervention.
What do I think personally?
Okay so no one knows the answer to this question, and your guess is as good as mine. We'll only know for certain in Q3 once everybody starts to reopen and we get to look at earnings impact.
And personally, I still think the reopen is going to be harder than we imagine. Frankly I just don't see the world going back to where it was in Dec 2019 for the whole of this year.
China's a good example. They locked down the whole country for almost 2 months, barred international visitors, got new case count almost to zero, and they're still grappling with a second wave now and had to lockdown Jilin.
You can say what you want about China, but they've been the poster child in this fight so far. So if China is having such problems with a second wave, what about the other countries in Europe or the US that are reopening even before case count drops to zero?
So while I get the liquidity dynamics in play, and I will buy in line with liquidity dynamics, I'm a lot more cautious on the earnings front.
Impact of Vaccine
So going back to the question from the original Patron:
Pls advise your view on how you read the market when eventually Covid 19 Vaccine is found…. will it be too late to BUY into the market at that time? Or economy and companies are in such extreme mad shape and trouble that it cause further downward pressure?
Impact of the vaccine news is that:
On liquidity – positive news of the vaccine drove some money on the sidelines into the market, driving up prices.
On earnings – too early to say for certain because we've not cleared clinical trials and mass production is not clear. But assuming those are settled (and those are big ifs), then once mass production is available, they will improve earnings.
So the short term liquidity impact has already been baked in once the news was released, and futher impact will come from more news (eg. clearing clinical trials, easy mass production etc).
And longer term earnings impact will come only when the vaccine has been mass produced and deployed, because only then will social distancing measures be reduced and consumer sentiment improve.
But don't miss the forest for the trees here. News like this will come out every other week from here on out, and a lot of this is just noise. Go back to basics, and go back to the framework set out here. Look at the bigger picture.
Closing Thoughts: There is no liquidity outside of capital markets
The other thing that is unique about this crisis, is that because everyone in lockdown mode, we actually haven't seen any real liquidity outside of capital markets.
We haven't seen deals actually done in commercial real estate of M&A in a big way post COVID19, so it's also interesting to watch if private valuations will keep up to the lofty public valuations.
I would truly be amazed if the world manages to hit pause for 2 to 3 months, and then we reopen perfectly, without anything breaking in the global economy.
I hope that we can do so, because that's the ideal outcome for the world, but somehow I'm quite wary that there's something brewing under the surface, that we'll only see come to light in 2H2020.
After all, you don't know what you don't know.
---
Share your comments below!
Support the site as a Patron and get market and stock watch updates.
Do like and follow our Facebook Page. We share great links and infographics there.
Join our Facebook Group to continue the discussion, we have a great community of investors who want to help each other become better investors. Everyone is welcome!
Looking for a comprehensive guide to investing that covers stocks, REITs, bonds, CPF and asset allocation? Check out the FH Complete Guide to Investing.
Or if you're a more advanced investor, check out the REITs Investing Masterclass, which goes in-depth into REITs investing – everything from how much REITs to own, which economic conditions to buy REITs, how to pick REITs etc.
Both are THE best quality investment courses available to Singapore investors out there!