As part of the FH Property Series (see whole series here), we sat down with Clive Chng from Redbrick Mortgage Advisory.
He shared with us a treasure trove of property advice, from the biggest mistakes made by home buyers, to how to pick the right mortgage as well as his own personal investment strategy.
For ease of reading, I have summarised Clive's views below. All views and opinions are from Clive/Redbrick.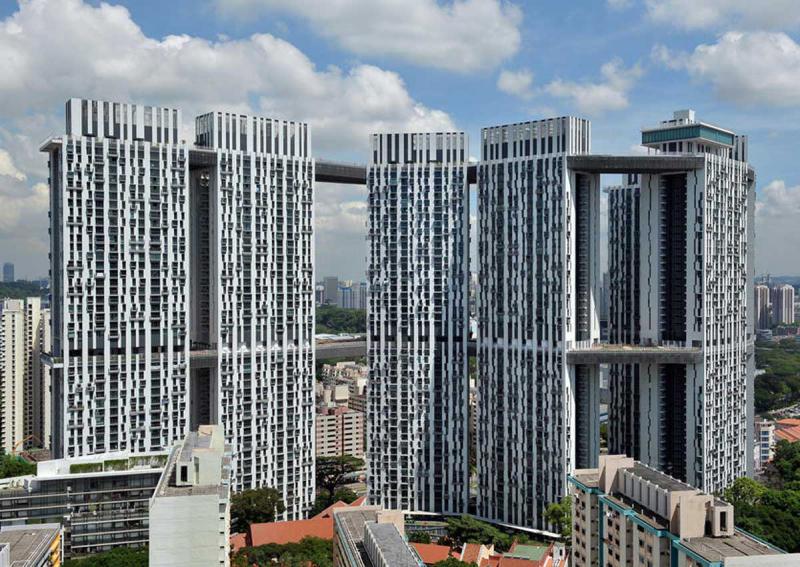 3 Biggest Mistakes Home Buyers make in Singapore
Using CPF to pay for a house, instead of taking up a loan
Not getting In Principle Approval (IPA) from the bank
Not checking the Bank Valuation
Biggest Mistake 1 – Using CPF to pay for a house, instead of taking up a loan
The important thing to note when using CPF is that it accrues interest at 2.5% per annum. All of which needs to be paid back when you sell the house.
This means that if you sell a house and the return is less than 2.5% per annum, you may actually need to pay cash, from your cash proceeds, to pay for the CPF accrued interest.
And, when a bank loan comes at 1.2% to 1.65% these days, it really doesn't make sense to use your CPF at 2.5%.
It may actually be better to leave your CPF alone to accrue interest at 2.5%, and max out your bank loan.
When is it ok to use CPF to pay your mortgage?
That said, the scenarios where it is acceptable to use CPF to pay your mortgage are:
If you need the cash flow to do other things – For e.g. Your business, renovation, general spending needs, etc. Even in such cases, you can consider using your CPF to pay your monthly mortgage instead of the upfront payment, to maximise the interest.
If the bank loan interest is higher than 2.5% – In this case, you can also consider using CPF over bank loan if your cash on hand is not giving you a return higher than 2.5% p.a.
Biggest Mistake 2 – Not getting In Principle Approval (IPA) from the bank
Clive shared with us a story with one of his clients.
This couple had signed an OTP for a house.
They were very confident that the loan would have no issues, as the amount they were borrowing was well below their income limits.
Yet, when they applied for the loan, it was rejected.
They were puzzled to no end.
And after seeking advice from Clive and diving deeper, they finally found out why.
The couple had taken up a credit card from another bank many years ago, decided to cancel the card when annual fee was due.
Yet after the card was cancelled, the amount owed to the bank remained.
And this showed up during the credit check.
Long story short, no matter how confident you are of your loan eligibility, just do yourself a favour and get the In Principle Approval (IPA) before you make the deposit to obtain the Option to Purchase (OTP).
It takes one or two days tops and gives you peace of mind.
It also gives you time to sort out any unexpected issues.
The worst case is to pay the 1% option fee on a $2 million property, only to have your loan rejected. That's $20,000 you're throwing down the drain.
BTW – we share commentary on Singapore Investments every week, so do join our Telegram Channel (or Telegram Group), Facebook and Instagram to stay up to date!
Just created a Discord server where I collate analyst reports and investing resources that I come across in my research. Hit us up here if you're keen.
Don't forget to sign up for our free weekly newsletter too!
[mc4wp_form id="173″]
Biggest Mistake 3 – Not checking the Bank Valuation
The problem goes like this.
You see a resale condo where the asking price is $1,200,000
You negotiate with the sellers, and finally get it down to $1,150,000
You feel very pleased with yourself.
But when you go to the bank, the bank valuation is $1,100,000, and they won't loan you anymore than 75% of the valuation price.
According to Clive, there are more of such cases recently, especially for HDB resale transactions, which recently have gone beyond $100,000 to $150,000 above the fair market valuation.
His suggestion?
Just call Redbrick Mortgage Advisory and get an indicative valuation before you sign the OTP.
Not only do they have access to home loan packages to all banks and able to provide personalised consultation they are also able to obtain the fair market valuations of properties from the banks.
You could also ask a property agent, but be careful because if it's the seller's agent. Their priority may be to close at the highest price, so there is a tendency for them to seek for the highest valuations from the banks instead of what is fair.
So before you sign the OTP, just give your mortgage advisor a call, to confirm that the bank valuation can support the price you're bidding for.
This is especially important if you need the full bank loan to pay the purchase price as the banks will only grant a loan on the valuation or purchase price, whichever is lower.
That said, this is more applicable for private properties than HDBs because when it comes to HDB valuations, HDB would be the one determining the valuation of the unit and not the bank.
To prevent excessive COV or even any COV to begin with, HDB also publishes the latest transactions on the HDB portal. Buyers and buyer's agent can access the portal to analyze whether the asking prices are fair before making an offer to purchase the property.
How to pick a Mortgage, Fixed vs Floating, Duration?
The general rule is that you go with a floating loan if:
It is cheaper by 40 to 50 basis points (i.e.. 0.4 – 0.5%) – If it is just 20 to 30 basis points, you might be taking on more risk.
If you think interest rates can fall further
If you are looking for features that fixed packages are not able to offer you. i.e. The ability to partially prepay on the mortgage, the ability to sell the property within the lock in period etc.
What would you pick now?
And for Clive, if he were buying a house today, he would go for a fixed 2 or 3 year loan.
The reasoning is that:
He doesn't believe interest rates can go much lower from here – with interest rates already at rock bottom, with floating rates you may get 15 – 20 bps of upside if rates drop to zero. But if rates go up you can be looking at potentially unlimited downside. For example back in 2018, interest rates in the US were going up 25 bps each time, that translated into a 0.85% average movement in interest rates here in Singapore, which is a very big increase if you're on floating rates!
He thinks rates may go up soon – Because of central bank's response to inflation, QE tapering, possible rate hikes could happen as early as  June 2022.
FYI latest rates below for floating and fixed rates:
How to pick between a 2 or 3 year duration?
This really depends on a client's requirement.
For example, if you're a 45 year old buyer, your max loan tenure is 20 years for a property purchase, up till your 65 retirement age.
This means a higher instalment monthly (as the mortgage is spread over a shorter loan duration).
So a 2-year duration makes sense, because after 2 years, you can refinance at age 47, and extend your loan tenure to 28 years (Private property), or 27 years (HDB). This would give you a better cash flow each month as your monthly mortgage repayments are lesser. 
Or if you plan to sell after 2 years, then a shorter loan would make sense, or you can find a package that provides you with the ability to sell the property within the lock in period without any penalty
If you are refinancing your mortgage and forecast that interest rates would start going up, then going for a longer fixed interest rate such as a 3 year fixed rate, would give you the most interest savings.
Of course, if you can predict where interest rates will be in 2 / 3 years you can also time on that basis. But more often than not, predicting so far out is a fool's errand!
Is Property still a Good Investment?
In Clive's view – He thinks property would still deliver decent returns going forward.
To him, property is less volatile compared to stocks. And if you hold long term, they would provide you with a decent return
There are many strategies for property investing.
You can find undervalued properties and buy low sell high.
You can buy new launches and sell at good capital gains. You can also buy into commercial properties which generally gives you a better rental yield, and the ability to sell the property anytime without paying for Seller's Stamp Duty (SSD).
You can buy a property and wait for en bloc.
And you can use leverage to unlock value from real estate that has gone up in value.
Where do you stay?
Clive stays in a HDB masionette with his wife, in-laws, kid and helper.
He also has a condominium that is currently tenanted.
Would you buy another  property when you sell your condominium?
Yes, but probably not a new launch.
Clive likes big developments, as they are slightly easier to rent or sell due to the higher transaction volume
He is not too concerned about the whole leasehold vs freehold debate. And to the tenant, it really doesn't matter whether the property is leasehold or freehold.
What is your advice to a young couple looking to enter the property market today?
Focus on your personal needs first. What are your living requirements, which school you want to send your kids to  etc.
Think about your income stability, and try to forecast your cash flow over the next 5 years. And don't forget that your income will grow over time, so you can consider, if your income allows you, to stretch a bit for a bigger property to prepare for future space requirements.
Extra Nugget of Wisdom?
Leasehold Strata Landed properties can be tricky. You really want to be careful with your exit plan.
If it's a 999-year lease then you will have no problem, but if you're trying to sell a leasehold with 50-55 years left, that's going to be tricky.
Redbrick can help if you're looking to refinance or take up a new loan
If you're in the market for a loan, whether it's for a refinancing or a new property, Redbrick can help you source for the best rates and best terms. They're also available to answer any questions you may have on mortgages.
It saves a lot of time rather than having to do everything on your own.
Personally for me, I usually go through a mortgage broker as well when looking for a mortgage.
Check out the latest rates below, or leave your contact details for Redbrick contact you!
Check out the rest of the FH Property Series here!