This article was submitted by a Guest Contributor. The opinions expressed in this publication are those of the Guest Contributor. 
Media coverage recently of billionaires has been polarized. 
While some support billionaires as founders of companies that provide significant value to the economy, others questions whether that level of wealth reflects a symptom of a broken capitalist system. 
In a recent interview with CNN, the U.N. World Food Program (WFP) Executive Director David Beasley called on Elon Musk and Jeff Bezos, to "step up now, on a one-time basis," to help nations experiencing food shortages. Beasley said a donation of just 2% of Musk's wealth could save 42 million people.
In response, Elon Musk tweeted "If WFP can describe on this Twitter thread exactly how $6B will solve world hunger, I will sell Tesla stock right now and do it".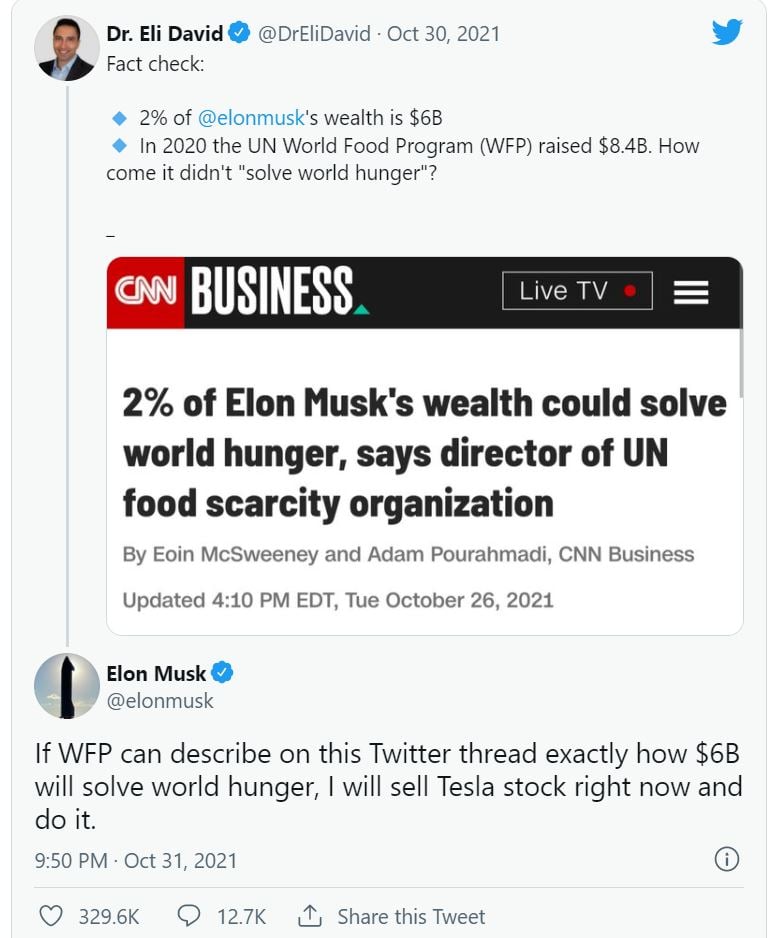 While the general population faced economic struggles due to the Covid-19 pandemic, billionaires saw their wealth climb 27% and the number of billionaires also hit a new high.
According to the Credit Suisse Global Wealth Report, the world's richest 1%, those with more than $1 million, own 43.4% of the world's wealth.
This inequality has accelerated conversations on whether the ultra-rich should be doing more to give back or if wealth tax regimes need to change – including in Singapore. 
Nevertheless, billionaires do give back. Notably, the Giving Pledge, created by Bill and Melinda Gates and Warren Buffett in 2010, where the wealthy commit to giving the majority of their wealth to philanthropy or charitable causes, either during their lifetimes or in their wills.
Today's post will introduce a somewhat low-profile billionaire, Chuck Feeney, the founder of Duty Free Shoppers (DFS).
DFS is probably not new to you, being the operator of duty-free stores in Singapore's Changi Airport for close to 4 decades before its withdrawal in 2019.
What's unique about Chuck Feeney is not only his business acumen, but also his remarkable commitment to giving away his wealth.
Chuck Feeney's entrepreneurial spirit was apparent at a young age, selling greeting cards door-to-door in elementary school.
At age 17, he joined the Air Force. He was the first in his family to attend college through the G. I. Bill (a bill that helped servicemen fund their college education).
Through the G.I. Bill, he received $800 for his first year at Cornell, but needed $1,200 to cover all his expenses.
Thus, he decided to launch a sandwich business on campus, standing outside fraternity houses and reminding his school mates that it was time to buy a snack. It was so successful that he was known as "The Sandwich Man".
Duty Free Shoppers (DFS)
In the 1950s, Chuck Feeney and his college classmate started selling duty-free liquor to American servicemen in Asia, tapping on the large number of soldiers in the region during American's war efforts. This grew rapidly in the region with the rise of the middle class and boost in Japanese tourism.
DFS eventually became the largest seller of luxury goods, cigarettes and liquor and was sold to Louis Vuitton Moët Hennessy (LVMH) in 1996, one of the world's leading premium brands conglomerates.
Even before the sale of his stake in DFS, Chuck Feeney had been putting his wealth into social causes, having created The Atlantic Philanthropies in 1982 and transferring his wealth to the foundation.
Interestingly, his philanthropic activities through the foundation were kept a closely guarded secret, only made public through a lawsuit by one of DFS' business partners opposing the sale to LVMH.
Since the sale, Feeney continued to donate to charities, universities, and foundations, donating more than US $8 billion over the last 4 decades.
Feeney's inspiration for giving came after he read the famous essay, 'Wealth", by US Steel mogul Andrew Carnegie.
The 1889 article describes the responsibility of the upper class of self-made rich to contribute philanthropically and proposes careful distributions by owners of wealth while they're still alive, compared to passing down to their estate or to contributions to governments, which he deemed wasteful.
"Giving while Living"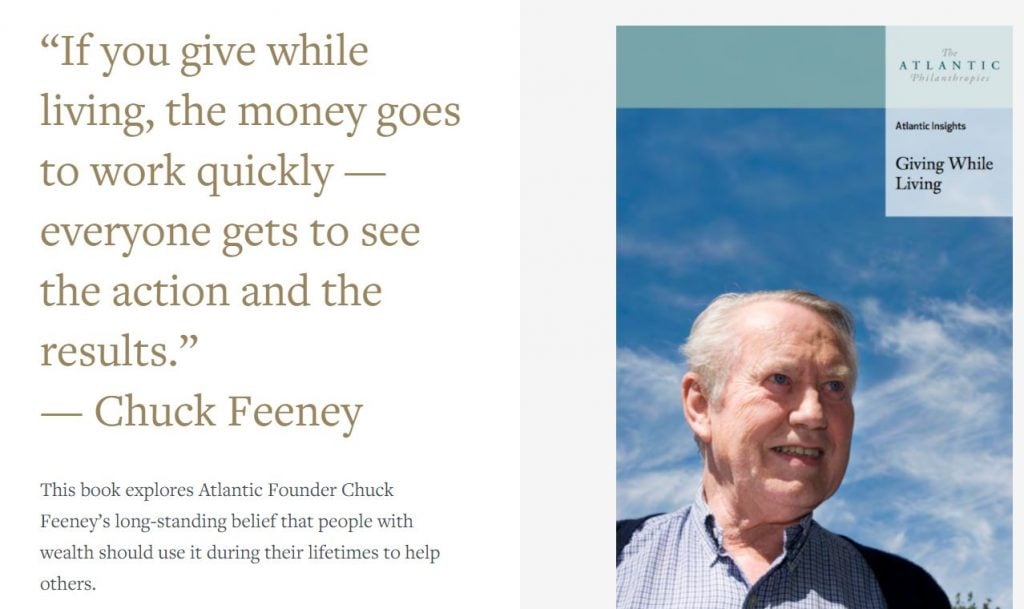 Feeney is said to prefer gifts that utterly transform, rather than "tinkering at the edges". This can be seen in projects supported by his charitable foundation, The Atlantic Philanthropies.
Feeney gave $3.7 billion to education, more than $ 870 million to human rights and social change, and more than $700 million to healthcare. He has contributed nearly $1 billion to his alma mater, Cornell, including US $350 million for a single project, a technology campus on New York City's Roosevelt Island.
Having ancestry to North Ireland, Freeney contributed personal efforts to help the political troubles in Northern Ireland, with the goal of cementing peace and improving the lives of the disadvantaged.
Chuck Feeney also established General Atlantic in 1980 to invest in high-growth businesses, and fund the global charitable pursuits of The Atlantic Philanthropies, to which he donated virtually all of his wealth. Today, General Atlantic continues to be a leading global growth equity investor.
Mission Accomplished!
In 2020, 38 years after his charitable foundation was founded, Feeney achieved his dream of giving away most of his personal wealth. Feeney signed documents to shut down The Atlantic Philanthropies after having deemed achieved its charitable goals.
It was reported that he had set aside about US $2 million for his and his wife's retirement and lives in a San Francisco apartment which Forbes describes as having "austerity of a freshman dorm room".
According to biographer Conor O'Clery, Chuck Feeney is "very happy" that he has now completed his almost 40-year mission and celebrated the milestone with wife Helga.
Lasting Legacy
Feeney's legacy as a philanthropist continues to inspire.
"Chuck was a cornerstone in terms of inspiration for the Giving Pledge. He's a model for us all. It's going to take me 12 years after my death to get done what he's doing within his lifetime" says Warren Buffett.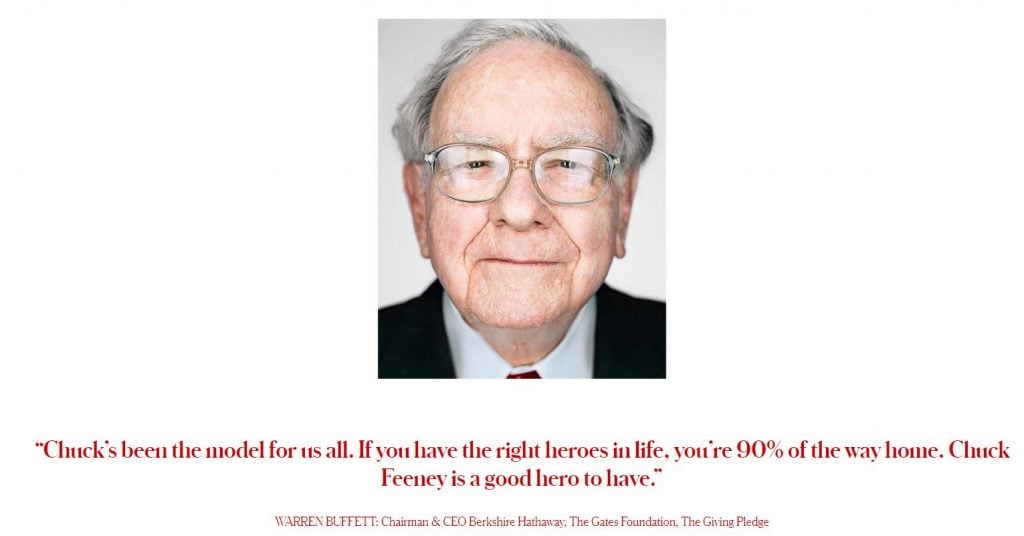 We hope that Chuck's motivational story can inspire you as well!
For more investing content, follow Financial Horse on Social Media!