I said this in the mid-week article.
And I'll say it again.
Holy S***…. what a week!
For those following the FTX saga, I don't remember things being this crazy even back in March 2020.
This felt almost like Lehman in 2008.
And for the world of crypto, I think the events of this week are as momentous as Lehman 2008.
Lots to unpack, so let's get started.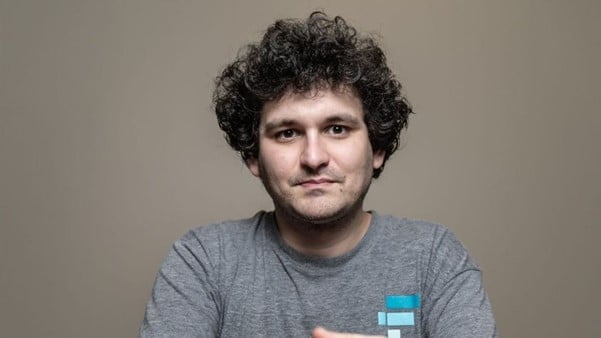 Full Disclosure: I have assets on FTX
First off – in the spirit of transparency, I myself have assets held on FTX.
After the Binance ban in Singapore last year, I moved most of my Binance positions over to FTX.
As of this week I hold certain USD Stablecoin and Crypto trading positions on FTX.
For fellow investors out there with assets stuck on FTX, my heart goes out to you.
It's one thing to lose money on a bad trade.
It's another thing to lose money because your broker misappropriated client funds.
Don't forget this was a Top 3 broker by trading volume before this, which counted Temasek, Blackrock and Sequoia among its investors.
Seriously…
FTX Timeline
November 2017:
Sam Bankman-Fried (SBF) leaves job at Jane Street capital (a top trading firm).
He founds Alameda Research as a quantitative trading firm.
Initial trades focus on Bitcoin arbitrage, moving up to $25 million Bitcoin a day to take advantage of higher prices in Japan (vs US).
May 2019:
Sam Bankman-Fried founded FTX cryptocurrency exchange.
To kick off volumes on FTX, it is rumoured that Alameda Research routes most of its trade flows via FTX.
For the next few years Alameda Research and FTX share a murky relationship, as it is never clear what is the relationship between the two on FTX's trading platform.
2021:
July – A $900 million funding round valued FTX at $18 billion.
October – FTX raised capital at a valuation of $25 billion from investors including Singapore's Temasek and Tiger Global.
2022:
Jan. 31 – FTX raised $400 million from investors including SoftBank at a valuation of $32 billion.
July 1 – FTX signed a deal with an option to buy embattled crypto lender BlockFi for up to $240 million.
July 22 – FTX offered a partial bailout of bankrupt crypto lender Voyager Digital. Voyager called it a "low-ball bid".
November 2022 – Things start heating up…
Nov. 2 – Crypto news website CoinDesk reported a leaked balance sheet of Alameda Research.
It shows that of Alameda Research's $14.6 billion of assets, almost $4 billion is FTX's native token, FTT.
Nov 6 – Alameda Research CEO Caroline confirms the balance sheet is true, but alleges that they have other assets not reflected there: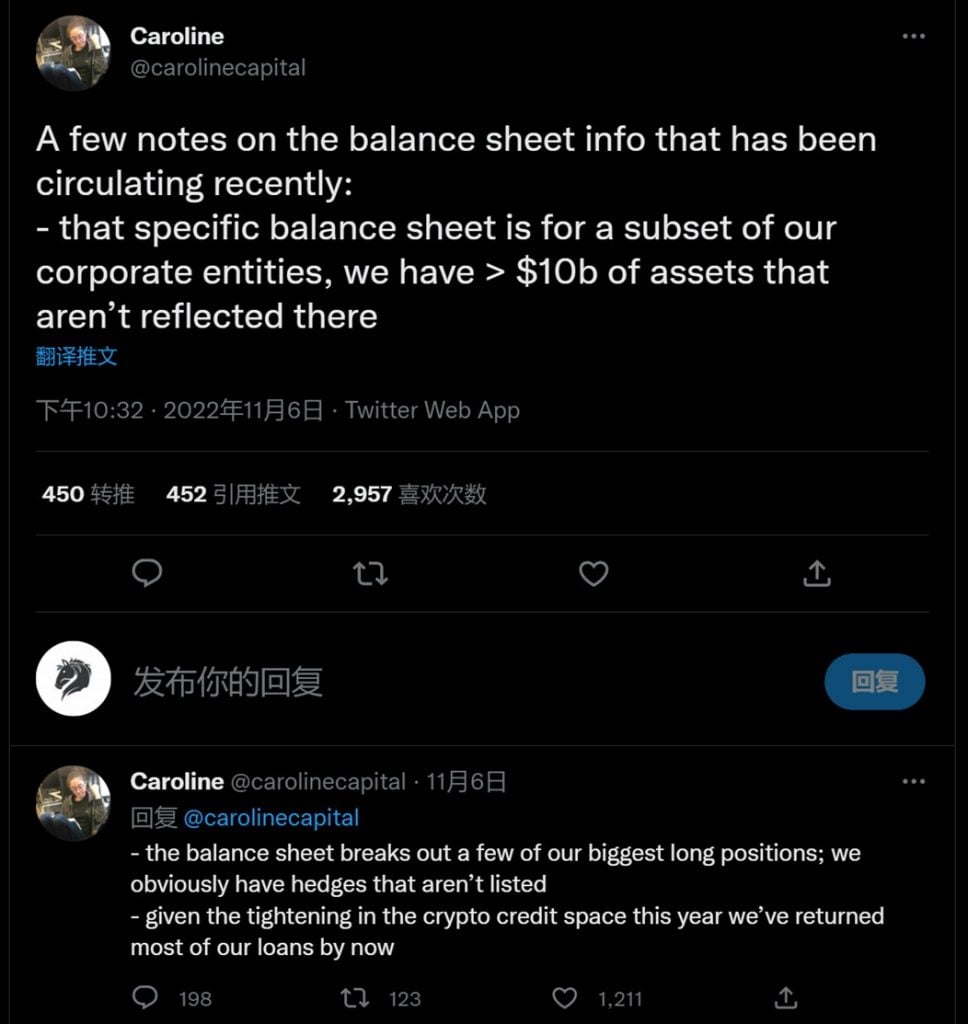 Nov. 6 – Binance CEO Changpeng Zhao said his firm would liquidate its holdings of FTT (approx. $500 million) due to unspecified "recent revelations".
Nov. 7 – Bankman-Fried said "FTX is fine. Assets are fine".
Nov. 8 – Alameda Research CEO Caroline offers to buy out CZ's FTT stake at $22.
$22 becomes the unofficial floor price in FTT to be defended at all costs.
Nov. 8 – FTX receives withdrawal requests of over $6 billion in just 72 hours.
FTT (FTX's token) collapses by 72%, breaking the $22 level.
This only sparks more withdrawals
Nov. 9 – FTX halts all withdrawals.
Binance announces they signed a non-binding LOI to buy out FTX.
Nov. 9 – Binance decided not to buy FTX: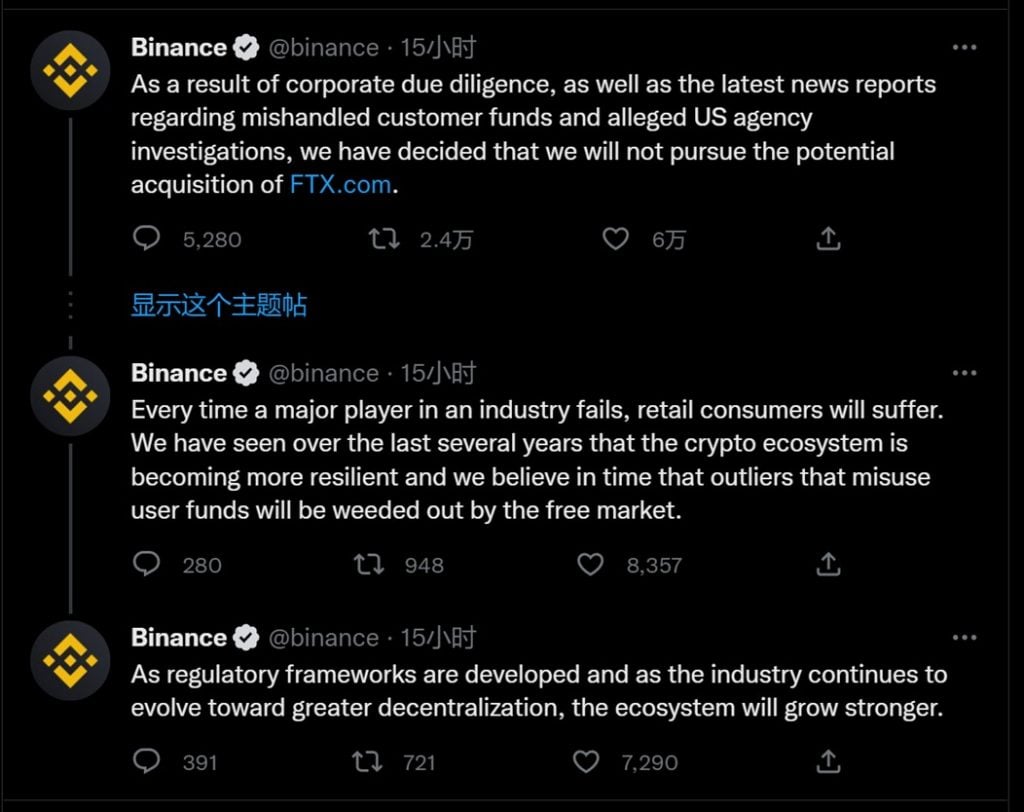 Nov. 9 – Sequoia writes in a letter to shareholders that it has written off its $210 million investment in FTX to zero.
Nov. 10 – SBF shares that FTX has total market value of assets higher than client deposits. But liquidity for delivery is lower.
Nov. 11 – FTX files for bankruptcy.
How do you go from $24 billion net worth to bankrupt overnight?
3 months ago SBF was testifying before Congress, with a $24 billion net worth, counting Temasek, Blackrock and Sequoia among his investors:
This week he's bankrupt, or at least on the verge of going bankrupt.
With a decent possibility of criminal proceedings.
How do you go from hero to zero this quick?
FTX was already insolvent by June 2022?
Reuters has an interesting report extracted below, emphasis mine:
This May and June, Bankman-Fried's trading firm, Alameda Research, suffered a series of losses from deals, according to three people familiar with its operations. These included a $500-million loan agreement with failed crypto lender Voyager Digital, two of the people said. Voyager filed for bankruptcy protection the following month, with FTX's U.S. arm paying $1.4 billion for its assets in a September auction. Reuters could not determine the full extent of losses Alameda suffered.
Seeking to prop up Alameda, which held almost $15 billion in assets, Bankman-Fried transferred at least $4 billion in FTX funds, secured by assets including FTT and shares in trading platform Robinhood Markets Inc, the people said. Alameda had disclosed a 7.6% share in Robinhood that May.
A portion of these FTX funds were customer deposits, two of the people said, though Reuters could not determine their value.
If the Reuters report is to be believed, the sequence of events may have gone like this:
In June 2022, Alameda Research (the trading arm of FTX, 90% owned by SBF) suffered massive losses that resulted in its insolvency
To stave off insolvency, SBF moved up to $4 billion in FTX funds to Alameda Research, which includes client funds
This means that in June 2022, by bailing out Alameda Research, FTX itself was already insolvent.
It was just that it took until November when the run on FTX's assets exposed that insolvency.
But the numbers don't add up
But… the numbers don't add up.
Based on Reuter's report the hole should only be around $4 billion.
Yet latest indications are that FTX needs to raise $8 – 10 billion to cover the hole in its books.
Where did the other losses come from?
If there's one thing that I know, it is that when there is fraud, there is almost always more than meets the eye.
Or as Warren Buffet puts it so eloquently, "In the world of business, bad news often surfaces serially: you see a cockroach in your kitchen; as the days go by, you meet his relatives,".
So I don't have any insider information here.
But from what I can piece together from the public news reports, it looks like there has been:
Misappropriation of client funds to cover losses elsewhere
Very close relationship between FTX and Alameda Research, to the extent that a big chunk of Alameda Research's balance sheet was FTT (FTX's token)
This was why a plunge in FTT would lead to margin calls on Alameda Research, the exact same time as client withdrawals from FTX drained its liquidity.
But to what extent and how bad it is, frankly nobody knows.
It will take months for the liquidators to piece everything together and for information to come to light, if we go down that path.
BTW – we share commentary on Singapore Investments every week, so do join our Telegram Channel (or Telegram Group), Facebook and Instagram to stay up to date!
Don't forget to sign up for our free weekly newsletter too!
[mc4wp_form id="173″]
What happens next? This is a Lehman moment for crypto?
Funnily enough, the closest parallel to what is happening today for Crypto, is Lehman Brothers back in 2008.
To really understand the implications, we need to take a step back.
Broadly speaking, there are 3 kinds of wealth in this world.
They are:
Real Wealth – Goods or Services (think food, cars, real estate etc)
Money – Store of wealth, which can be exchanged for wealth (think cash, gold, maybe Bitcoin etc)
Credit – Promise to pay money, which can be exchanged for money (think loans, bonds etc)
Now most of what people think of money or wealth, is really just credit.
Think about a supplier who sold goods to a customer, with a 60 days payment term. He exchanged Real Wealth (Goods), for Credit (promise to pay money within 60 days).
Think about your bank deposits (beyond SDIC insurance), or corporate bonds.
Are you holding money, or just credit?
Credit is only as good as the other guy's creditworthiness
So in reality, most of the "wealth" in this world is really just credit.
And credit, is only as good as the creditworthiness of the other guy.
If the other guy goes insolvent, then his promise to pay you within 60 days disappears.
And what you thought was money that you had, disappears.
Who is swimming naked in Crypto?
The problem now with Crypto – is that no one knows who is swimming naked.
In June 2022 after the blowup of Luna, we talked about how this would blow open a hole in the balance sheets of an unknown number of counterparties.
It is now November and we are only just beginning to discover the extent of the damage caused by Luna's blowup.
And now FTX themselves are going under.
FTX is immeasurably bigger than Luna, a Top 3 exchange with many top funds parking their funds there.
Heck, after the bankruptcy of Holdnaut (a Singapore crypto lender), the court appointed judicial managers parked Holdnaut's assets with FTX.
That's how broad this goes.
So how many people have exposure to FTX?
It will take many months for us to find out.
Counterparty risk just went through the roof
After Lehman in 2008, global financial markets completely froze up.
If you don't know whether your counter party is solvent, you will not trade with them on credit.
And as we explained above, much of the world runs on credit.
Remove counterparty trust, remove credit, and the whole system breaks down.
How will this end?
Crypto is new, so we don't have much precedent there.
But financial markets have been around a long time, and this trick is as old as the book itself.
When you have a crisis of confidence like that, it almost always only ends when (1) the deleveraging plays out in full to wipe out all the bad debts in the system, or (2) a bigger player comes in to backstop the entire system.
(1) is immeasurably painful.
The kind of deleveraging required will set the crypto industry back many years.
Which is why in the real world you almost always never see (1) play out in full.
Someone almost always comes in to backstop the system.
In 2008, it was the Federal Reserve that stepped in with Quantitative Easing to bail out the system.
Don't forget that it was 2008 that gave birth to things like SDIC insurance on bank deposits – as governments struggled to find a way to rebuild confidence in banks.
Crypto has no central bank or government…
Unfortunately, the whole premise of Crypto is decentralisation.
Decentralisation, means no central bank, no government that can come in and backstop the whole system.
Without a backstop, how do you end a crisis of confidence and deleveraging spiral?
And frankly, I have no easy answers to that one.
I suppose the logical answer is that the deleveraging will continue to play out, until most of the bad debts are cleaned out.
But how much bad debt is in the system?
Frankly nobody knows.
Any systemic risk to the broader economy?
The events of the past 12 months have shown that you can have contagion in Crypto, without it spreading to the rest of the traditional finance industry.
So if you ask me, base case I would say the FTX contagion will be largely contained to Crypto.
But do I rule out systemic risk to the broader financial markets?
Absolutely not.
But take a step back…
But here I encourage you to take a step back.
What are the factors that led to the blow-ups in crypto this year?
A bubble inflated by rock bottom interest rates, and unlimited QE from the Feds.
Burst by the tightening of liquidity, that led to deleveraging across the crypto complex, eventually unveiling who was "swimming naked".
Now think about traditional finance.
We had 40 years of declining interest rates. We had 15 years of rock bottom interest rates and QE, and we had QE infinity the past 2 years.
And now the tide of liquidity is going out. Interest rates are going to 5%.
What will happen to traditional finance?
Closing Thoughts: Does this rally have legs?
CPI report this month came in dovish, sparking a massive rally in risk assets.
Frankly, this was not unexpected.
We all knew that inflation would come down at some point, as rising rates kick in.
Now does this rally have legs?
Yes possibly.
After a big move like what we saw on Thursday, it usually forces money on the sidelines into the market, and as we blow through key technical levels on the way up, this market could run quite a bit in the months ahead.
To the point where you may even see market participants calling this the start of a new bull market.
Keeping interest rates at 5% is not bullish…
But like Powell said, the question now is less on how quickly rate hikes go, but how high they need to go, and more importantly how long they need to stay there.
While the Oct CPI was an encouraging first sign, we will need more before a Fed pause.
And that's only for a Fed pause.
What do we need for Fed rate cuts?
I wrote a long post for Patreons this week on how to play the Fed pivot (and China reopening). Long story short is that there is the playbook that worked for the past 40 years. And another playbook to run if inflation is going to stay sticky.
How to trade this when the pivot does come, will depend very much on where inflation is at such time.
Will the Feds succeed in controlling inflation expectations, or will they fail to do so.
What you buy in each scenario is quite different.
You can check out my full views on how to play this, and target prices for Stocks / REITs on Patreon.
Trust Bank Account (Partnership between Standard Chartered and NTUC)
Sign up for a Trust Bank Account and get:
$35 NTUC voucher
1.5% base interest on your first $75,000 (up to 2.5%)
Whole bunch of freebies
Fully SDIC insured as well.
It's worth it in my view, a lot of freebies for very little effort.
Full review here, or use Promo Code N0D61KGY when you sign up to get the vouchers!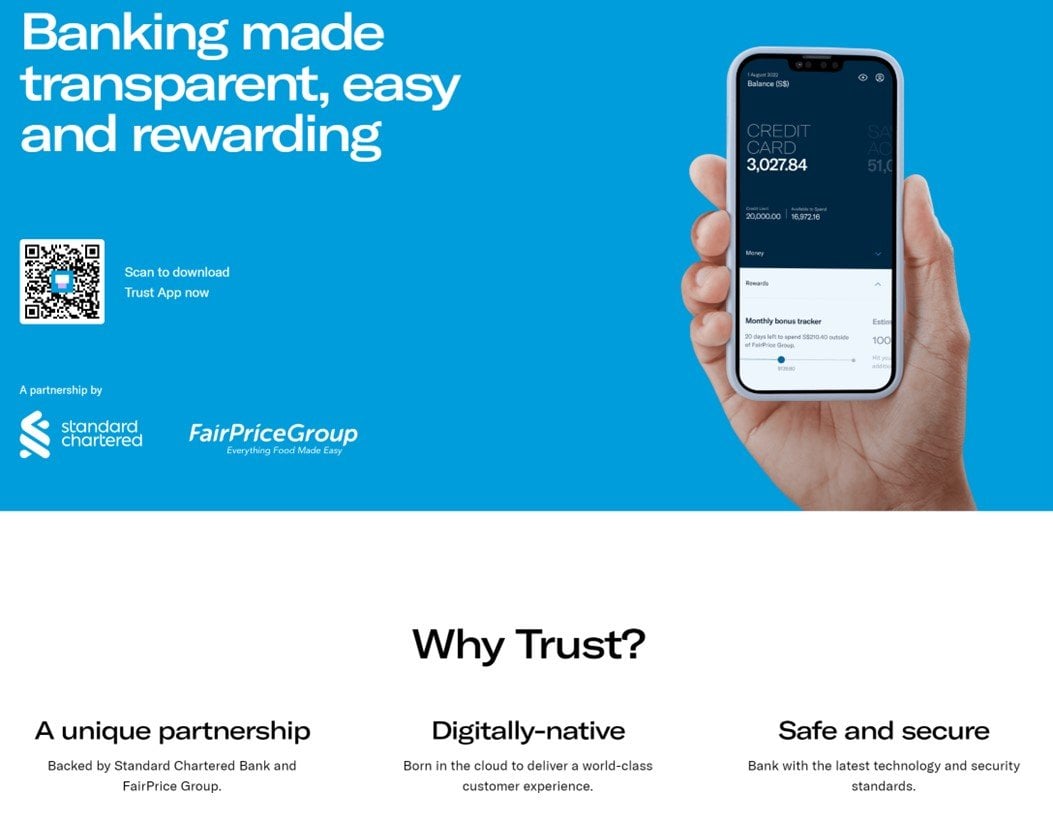 WeBull Account – Free USD150 ($212) cash voucher
I did a review on WeBull and I really like this brokerage – Free US Stock, Options and ETF trading, in a very easy to use platform.
I use it for my own trades in fact.
They're running a promo now with a free USD 150 (S$212) cash voucher.
You just need to:
Sign up here and fund S$2000
Make 1 US Stock or ETF trade (you get USD100)
Make 1 Options trade (you get USD50)
Looking for a low cost broker to buy US, China or Singapore stocks?
Get a free stock and commission free trading Webull.
Get a free stock and commission free trading with MooMoo.
Get a free stock and commission free trading with Tiger Brokers.
Special account opening bonus for Saxo Brokers too (drop email to [email protected] for full steps).
Or Interactive Brokers for competitive FX and commissions.
Looking to buy Bitcoin, Ethereum, or Crypto?
Check out our guide to the best Crypto Exchange here.
Do like and follow our Facebook and Instagram, or join the Telegram Channel. Never miss another post from Financial Horse!
Looking for a comprehensive guide to investing that covers stocks, REITs, bonds, CPF and asset allocation? Check out the FH Complete Guide to Investing.
Or if you're a more advanced investor, check out the REITs Investing Masterclass, which goes in-depth into REITs investing – everything from how much REITs to own, which economic conditions to buy REITs, how to pick REITs etc.
Want to learn everything there is to know about stocks? Check out our Stocks Masterclass – learn how to pick growth and dividend stocks, how to position size, when to buy stocks, how to use options to supercharge returns, and more!
All are THE best quality investment courses available to Singapore investors out there!
FYI – We just launched the FH Property Series. Everything you need to know to buy a property in Singapore, completely free of charge.