This article was submitted by a Guest Contributor. 
After seeing our article on the Top 10 most dramatic home renovations in Singapore, you might be tempted to embark on your own renovation journey to create your dream home.
Renovations are often a complicated project that requires careful planning to avoid costly and inconvenient mistakes.
Learning from the past experiences of homeowners, here are Top 10 mistakes to avoid for home renovations in Singapore.
Inadequate planning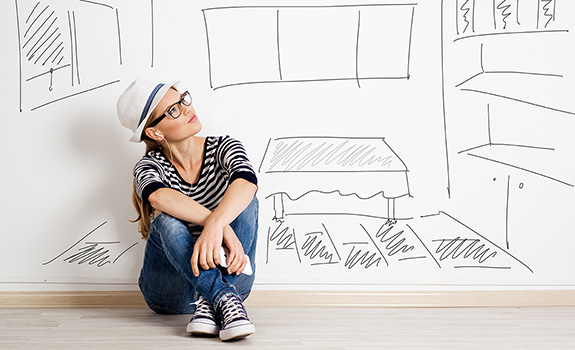 If you ask homeowners who have gone through a home renovation, you are mostly likely to hear that it is a complicated, long drawn and expensive process, or a combination of all 3. Hence, it is crucial to plan before embarking on your renovation journey.
The most important factor to plan for is budget and timeframe. More often than not, renovation tend to incur unexpected delays and costs.
By adding some buffer to your budget, it provides some leeway in your finances and you would be more prepared to deal with these delays and cost. This would also ensure you do not over extend yourself. 
Similarly, allocating buffer time to your excepted date of completion. By having some buffer time, this helps you not to make any rash decisions on crucial final finishes.
It would also be important to factor in time, in terms of supervising the project. For instance, to avoid going on lengthy overseas trips throughout this renovation period so that you can adequately monitor progress and rectify mistakes as and when they happen.
Planning for your future needs is also critical. Before recklessly knocking down walls, it is important to consider family planning needs e.g. kids or parents. Additionally, be mindful that knocking down walls or drastically altering your flat's layout does reduce resale value, especially if you are planning to resell your home in the near future.
Shopping for furniture and appliances too early
Appliances and furniture should fit into your house, and not the other way round. Thus, it is not advisable to purchase these big-ticket items before you have carefully discussed with your ID on your final layout, measurements and design. 
Furniture or appliances might not be able to fit into the end-product space post-renovation e.g. common errors include ill-fitting spaces for your oven or washing machine/dryer.
Chosen furniture might fit physically in the room but not have the correct proportions. Hence, it is better to purchase these items only after designs have been finalised with the exact measurements. 
Cutting corners
Renovations are expensive and you will want to save money wherever you can. However, cutting corners can create even more cost, time and effort in the end. 
Experienced interior designers will usually recommend investing in the essential features that you use daily. 
These daily-use items are directly tied to how comfortable your life will be. So a good rule of thumb is whatever you touch/sit on/lay on daily, should be quality items. 
Conversely, designer or brand-name furniture is often very costly and may not be necessary to achieve the look you want (e.g. expensive toilet bowls, brand-name switches, extensive built-in wardrobes). 
Following design trends blindly
The internet is full of crazy home interior fittings and designs. From Instagram accounts show casing the latest trends to multi-million-dollar home tours on YouTube, you might be tempted to model your home after the latest design trends.
However, before you jump straight in, consider carefully if these design trends will age well. Will you still like this 5 years later?
Also, is the design practical for your lifestyle, as well as Singapore's hot and humid weather?
Certain materials are also not suitable for specific parts of the house. You might be tempted to get wood and marble finishings in the kitchen or toilet but overtime, through continuous interaction with water, these materials could start to stain or rot.
Replacing them with wood laminates or quartz is a cheaper and more practical solution.
Features such as artificial plant walls are also notorious for housing lizards and bugs that is commonplace in our climate.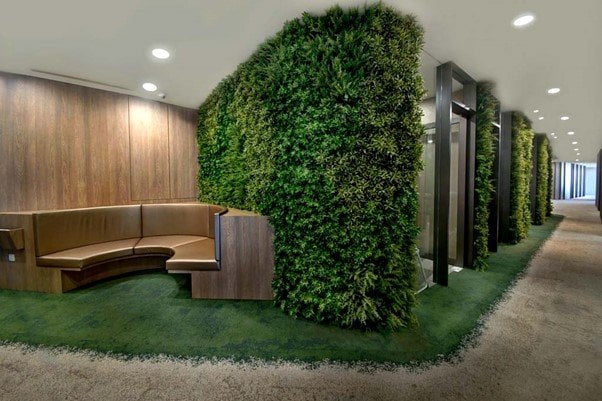 Too many built-ins
Built-ins will always be highly recommended by your IDs – after all that's where the bulk of the money is.
However, you should be mindful that any built-in will come at the cost of flexibility. Once built-in, it is very difficult to change it without incurring another costly renovation process.
Flexibility is highly important because popular trends come and go, and your own lifestyle needs often change. The spaceship ceiling light built into your child's room might not be such a good idea in a couple of years. Not having built-ins also allows you to change-up your rooms to accomodate a change in your lifestyle. 
While some built-ins are necessary such as kitchen or washroom cabinets, many installations can often be loose items. TV cabinets for example can be bought from many popular furniture shops, and you can change it up according to your needs and style. 
3D Rendering
3D Rendering is a popular option offered by many IDs these days – and for good reason.
You get an actual look at your ID's vision that is understandable as a lay person. 
Laminates are a popular and versatile option for home renovations. When choosing laminates, it is important to get a rendering of the look in your entire home or space.
This is especially so for patterned or gradient laminates, as they may end up looking different when used on a large scale. As regular lay people, we may not understand or be able to imagine how certain things look just by looking at small samples. 
Not checking in with the progress of your renovation works
As earlier mentioned, it is important to plan your schedule so that you are available to check on the progress of the renovation.
This is extremely crucial in making sure that your ID and contractors are on board with what you have envisoned for your home. This also allows you to catch any deviations immediately and get it rectified on the spot instead of waiting till renovations are complete.
During renovations, heavy equipment or chemicals move throughout your home and if contractors are not careful, they might end up staining tiles, especially marble tiles. It is important for your contractor to either clean or provide replacements for stained installations.
Picking the wrong Interior Designer (ID)
You might have heard ID horror stories from friends and family, and this is probably the No.1 thing that most homeowners will place an emphasis on before embarking on their renovation project. 
There is even a Blacklist of Contractors and Interior Designers! 
IDs form a crucial part of your renovation process – they set the tone for your home design and are crucial in managing contractors. Having good contractors can make a world of difference in terms of craftsmanship and renovation timelines. 
It is important to initiate discussions with multiple IDs to get a feel on these important factors.
Will the ID:
Overcharge you?
Understand "your vision" or push their artistic desires over yours?
Not give you genuine advice on the practicality of your ideas/their ideas?
Implement a "copy & paste" design, without considering the unique layout of your house?
Provide multiple revisions of their designs and a final detailed 3D rendering?
Be able to responsibly plan and monitor the contractors promptly and thoroughly?
A good ID will be able to advise you on maximising the existing layout of your home, including tips and tricks to make your home more spacious and functional.
Good IDs will be able to follow-up on the entire project from start to finish, and make sure everything comes together perfectly by your desired completion date.  
The schedule of payments is another crucial part of negotiations. Contracts usually have a progress payment schedule where payments are made after predefined stages of the renovation is complete. If an ID specifies a higher than market rate deposit and/or progress payments, this is something to be very careful about. There should also be a final % (5-10%) that is withheld until you are perfectly happy with the end result. 
Do also be mindful of these 5 accreditations that your ID firm should have!
Signing on the dotted line without clarifying workload and expectations with your ID
After choosing your ID, the next step is discussing and communicating clearly with your ID what the package they offer consists of.
Key things to take note of include:
What does your package include?

How many revisions of design is included? Is there a 3D rendering? 
Look closely at all the itemized descriptions – often times, electrical/plumbing works, bathroom and lighting fixtures, switches etc are NOT included
Tip: Get your ID to itemise everything as much as you can, so that if you cancel items down the road you know the price impact

For each item that is included, is the description detailed enough?

What kind of price range of material is included in the quote e.g tiles $5 per sq foot

What is the progress payment schedule like? 

Tip: Try to delay payment as much as you can!

Who should coordinate with vendors?
Will your ID arrange for selection and moving in of furniture?
Who bears cost for damages during renovation?
Confirming these crucial factors will be extremely important in preventing conflict and arguments during your renovation. It also ensures that you aware of the true and final cost of your renovation.
Preparing for potential renovation disputes
Even after going through a rigorous process to choose the right ID, it is inevitable that disputes might occur. To protect yourself, it is important to document the renovation process at your end.
You may do so by taking pictures of your house pre-renovation to keep track of any potential damages that occurred during the renovation. It is also a good idea to screenshot key messages between yourself and your ID/Contractors to ensure that everything is recorded in black & white – especially if there is a change anticipated from the original quotation/contract. 
Beyond the initial excitement of the completion of the renovation, you should thoroughly inspect the house for any workmanship issues upon handover. There are always inevitably some issues as contractors are often pressed for time and are trying to cut corners where they can – so it is up to you to be eagle eyed and spot any issues! 
Conclusion
Renovations an exciting part of every home owner's journey. However, given the high quantum of cost that is incurred, it is very important to have adequate planning and open communication with your vendors. 
We hope that this list of common mistakes will help you have a smooth & successful renovation process.
For more personal finance & investing content, follow Financial Horse on Social Media!