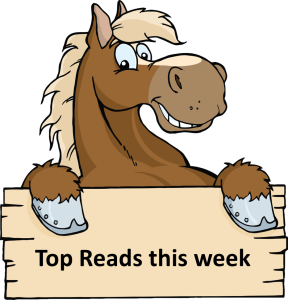 Rounding up top investing articles from around the web, including articles shared in our Facebook Group and Reddit Community: r/SingaporeInvestments.
---
A total of $9.2 billion was spent betting on games such as soccer, 4-D and Toto in the Tote Board's last financial year, a spike of about 40 per cent from the year before and the largest sum placed on these games in the past decade.
Counsellors interviewed all said the ease and accessibility offered by the Singapore Pools online betting site have led to their clients betting more frequently. This could have also led to the surge in sums wagered on lotteries and soccer in the last financial year.
---
---
A dentist serving a three-year jail term for defrauding the Central Provident Fund (CPF) Board has been struck off the official dental register after a disciplinary inquiry by the Singapore Dental Council (SDC).
The four employees provided claims to the CPF Board for dental procedures performed on their patients, which were purportedly performed over several dates. In reality, the procedures were all done on a single day, or at most, two days.
This was to circumvent the daily Medisave withdrawal limits set by the Ministry of Health, and allow patients to use their Medisave to pay for the treatments in full.
The conspirators would then make multiple claims and receive the amounts from the patients' Medisave accounts. They took nearly S$1 million from 29 patients' Medisave accounts.
---
A couple of months ago we talked about how Shopee (Sea) laid off hundreds of staff in a bid to cut costs.
Well, the trend is continuing to play out, because last week Carousell was the next Singapore tech company to lay off staff.
Most Singaporeans will know of Carousell, a Singapore based consumer-to-consumer (C2C) platform operating across Southeast Asia -where you can go to buy / sell stuff.
---
Chinese President Xi Jinping paid tribute to former leader Jiang Zemin on Tuesday for ensuring the Communist Party's survival from "political storms" and reforming it to inject new vitality and modernise the country's economy.
Jiang, who died on Wednesday aged 96, confounded the naysayers, chalking up a list of achievements after breaking China out of diplomatic isolation in the post-Tiananmen era, mending fences with the United States and overseeing an unprecedented economic boom.
"He had the extraordinary courage to make bold decisions and the great courage to carry out theoretical innovation at critical moments."
---
As of Monday, the negative impact of China's Covid controls on its economy fell to 19.3% of China's total GDP — down from 25.1% a week ago, Nomura's Chief China Economist Ting Lu and a team said in a report.
The figure was far lower, near 4%, in early October.
In the last several days, local governments have relaxed some virus testing requirements, allowing people in cities such as Beijing and Zhengzhou to take public transportation without having to show proof of a negative test result.
---
Wealthier Chinese were more inclined to spend this year, while poorer people cut back more, McKinsey found in a survey released Thursday.
The divergence contrasts with more uniformity in consumer appetite before the pandemic, the report said.
On top of reporting higher savings, more than half of respondents still expected their household income would increase significantly over the next five years.
---
India will prioritize its own energy needs and continue to buy oil from Russia, its foreign minister signaled Monday, as Western governments press Moscow with a price cap to squeeze its earnings from oil exports.
Minister of External Affairs Subrahmanyam Jaishankar made the comments after holding talks with his visiting German counterpart, Annalena Baerbock, in which they discussed bilateral relations and Russia's war in Ukraine. Jaishankar said it isn't right for European countries to prioritize their energy needs but "ask India to do something else."
Looking for a comprehensive guide to investing? Check out the FH Complete Guide to Investing, Stocks Masterclass and REITs Masterclass for Singapore investors.
2022 Stock Watch: Support the site as a Patron and get stock market updates. Like our Facebook Page and join our Telegram Channel for weekly updates!
Join Financial Horse's Investing Community!