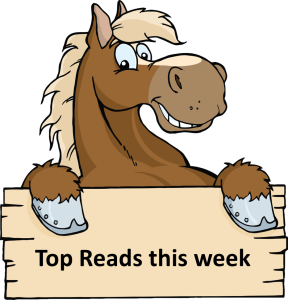 Rounding up top investing articles from around the web, including articles shared in our Facebook Group and Reddit Community: r/SingaporeInvestments.
---
"Even as we prepare to transit to the new normal, it is not time yet to spare efforts in areas such as testing, clinical management, vaccination and therapeutics," she wrote in a Facebook post on Wednesday (Mar 23) after giving her assent to the Supply Bill for Financial Year 2022.
Madam Halimah said that this is the third consecutive financial year that Singapore has had to draw on its past reserves to battle Covid-19. She added that these draws are "inevitable" because of the need to garner the necessary resources to protect Singaporeans and bolster the economy.
---
All travellers vaccinated against Covid-19 and children aged 12 and below will be able to enter Singapore with just a pre-departure Covid-19 test from 11.59pm on March 31.
India's finance ministry and the Reserve Bank of India have not commented so far on the mechanism, which would let Indian exporters continue their business with Russia even after Western sanctions restricted international payment mechanisms.
There have been consultations between the central bank governor, the finance minister and banks, said A Sakthivel, president of the Federation of Indian Export Organisations.
However, continued trade with Russia risks angering Western nations, including the U.S., which have imposed sanctions on Moscow for its attack on Ukraine.
---
Gold is one of the hardest asset classes to understand. From a low of US$1,175 in August 2018, gold soared 73% to US$2,036 in July 2020. When all seemed well post-COVID, Gold then fell to as low as $1,700 in 2021.
Recently, with the Ukraine war, soaring inflation, and possible recession risk – Gold broke the $2,000 level again.
Is gold a good portfolio diversifier? Is it time to buy Gold?
---
A consortium backed by Hotel Properties—controlled by billionaire Ong Beng Seng and wife Christina—and units of Singapore state-owned investment firm Temasek won the bidding for the real estate assets of media giant Singapore Press Holdings.
The S$3.9 billion ($2.9 billion) offer by Cuscaden Peak—which is owned 40% by Hotel Properties—was approved by 89% of shareholders at an online meeting on Tuesday, SPH said in a statement. Temasek's CLA Real Estate Holdings and Mapletree Investments each hold 30% stakes in the consortium.
---
SAP Labs Singapore at Mapletree Business City is the first such facility by German software giant SAP in South-east Asia, and its 21st globally.
Selling hotel staycations through this approach proved a hit, and Klook discovered a new winning vertical for the brand, which was, until then, regarded as more of an "experiences play".
According to Wan, Klook's core product mix had previously been focused on attractions, tours, rail passes and travel essentials like SIM cards. COVID-19 changed all that and by 2021, Klook had entered Singaporeans' consciousness in a big way when it became one of only five players appointed by the Singapore government to partner in the SingapoRediscovers Vouchers (SRV) scheme, which was designed to keep the local tourism market afloat when international borders were still shut.
---
The Ukraine crisis and Covid-19 lockdowns in China are set to worsen the global semiconductor supply crunch
Consumers may see price increases for things ranging from lifestyle gadgets to even cars
However, as Singapore ramps up its capabilities in the field, it stands to benefit in the industry's long-term growth
---
Singapore and Malaysia have agreed to start working towards resuming full air and land travel for vaccinated people.
---
About one in 10 people report some symptoms up to six months after contracting COVID-19, based on data that was published in 2021, said Dr Barnaby Young, head of the Singapore Infectious Disease Clinical Research Network at the National Centre for Infectious Diseases (NCID).
---
A 40-year-old woman was found guilty on Wednesday (March 23) of importing into Singapore close to 1,800 elephant ivory pieces, worth a total of S$3.3 million. She did not exercise due diligence to ensure that the shipment was legal.
---
Looking for a comprehensive guide to investing? Check out the FH Complete Guide to Investing, Stocks Masterclass and REITs Masterclass for Singapore investors.
2022 Stock Watch: Support the site as a Patron and get stock market updates. Like our Facebook Page and join our Telegram Channel for weekly updates!
Join Financial Horse's Investing Community!