With the global crunch in manpower supply, the past year has been a great ordeal for anything construction related.
So it's probably no surprise to hear of renovation horror stories from friends and families.
Here are some terrible tales from Singapore home owners, and some tips to help you from falling prey!
This article was written by a Guest Contributor.
1. Recommended ID by "Friends/Family"
We all know that contractors are a nightmare to deal with by yourself. 
So many home owners go for the ID route, they decide to get a professional to handle headache for them. 
But it is 10x more disappointing when you get an ID, only to be met with dismal results.
This is the case of many unlucky Singaporeans, especially those who get recommendations from friends & family!
For instance, this couple met an ID who kept ghosting them, churning up a slew of excuses to evade responsibility.
Or this other couple who used a friend's ID,  only to result in a careless ID who led to them make custom purchases in the wrong dimensions.
This meant that the family had to live sink-less for a month.

Worst of all, is the response. As these horror stories usually state that the ID is either non-responsive or extremely rude, often times blaming the client for their mistakes.
And, on top of it all, charging exorbitant fees to rectify their original mistakes.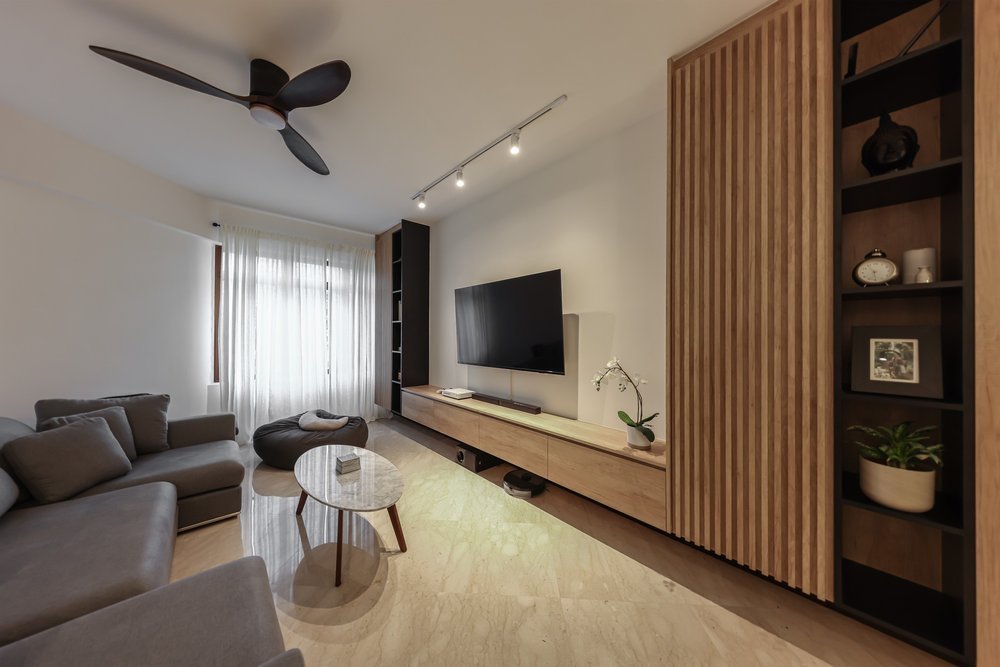 Reno Pro Tip #1
While you should of course get recommendations of IDs/contractors from friends & families, don't go in blind either.
Get a couple of recommendations, and compare, compare, compare. 
Meet them personally to see if the ID can understand your needs and you are able to communicate effectively.
Check out their portfolio, and ask questions! From the way they conduct themselves and how they answer your questions, you should be better able to tell if they will be a good fit.
See if you trust this person to be responsible and also to be able to handle problems (which always occur during even the most well-planned reno). 
And make sure these aren't just empty promises! It has to be clearly stipulated in your eventual contract.
This home owner met an ID who looked like a "can-do" person, only for all of it to be empty promises.
When I met up with the assigned ID—let's call him Tom—he came across as a 'can-do' kind of person and one who wasn't calculative. During the meeting, he promised me a lot of things, which he said he could add on without any additional costs. This included changing the hinges for the old cabinets as well as the locks of my windows.
I'll only realised later a lot of these were empty promises. While some were fulfilled after many reminders on my part, others were dismissed and I was told that they couldn't be done. And since I did not make sure to include them in black and white in the contract, there was nothing much I could do.
2. Signing a "package"
Renovations are costly, and it is understandable that many young couples would like to save some money.
This often means going with a smaller firm, or signing a package deal which sweetens the deal.
But a lot of times, these packages with small firms do come with risks.
This couple experienced this horror story. The original reno which was meant to take at most two months, dragged out for five-and-a-half months.
The original designer was terminated within weeks after they signed a package in 2020, and their second designer was fired weeks into renovations commencing.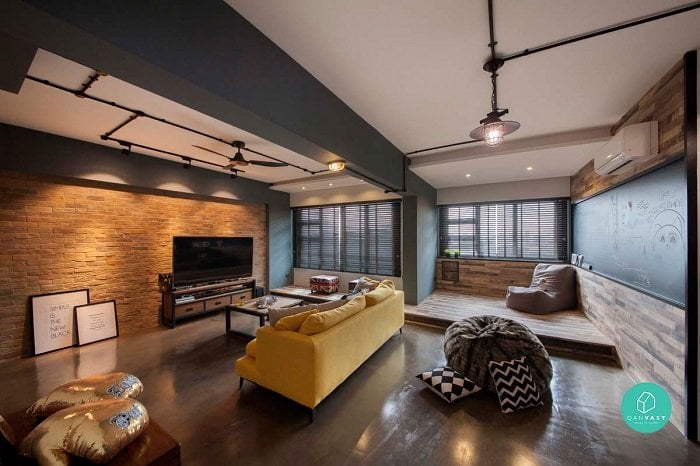 Reno Pro Tip #2
For anything you sign, especially "packages" that promise a sweet deal, you must be mindful.
Read all the fine print.
Don't be pressured to sign anything on the spot, or pay any deposit.
Take at least 1 day to consider the whole contract and your options before committing to anything.
Make sure the things that matter to you are stipulated expressly in the contract:
the specific ID
all the works you want in detail, and price per unit 
work construction schedule
payment schedule 
3. Shoddy workmanship
Perhaps the most common complaint of all is shoddy workmanship.
In 2021, the Consumer Association of Singapore (CASE) received 1,300 complaints against renovation contractors.
"Close to half of the complaints against the industry were about renovation contractors failing to complete projects on schedule and unsatisfactory workmanship," it said.
Examples include uneven floor tiles, wrong paint colour for walls and water leakage from pipes.
Other common complaints: The contractor including extra items which raised final costs, or the contractor being unwilling to refund deposits despite not completing the project.
Reno Pro Tip #3
"This industry doesn't have any authority or any body to manage the whole lot of (renovation companies)," said Mr Michael Ong, the assistant secretary of the Singapore Renovation Contractors and Material Suppliers Association (RCMA).
For instance, though HDB requires certain works, such as hacking, to be done by a firm listed in their Directory of Renovation Contractors, it "does not endorse nor guarantee the quality" of works done by them.
It also does not regulate works that do not affect the block's structure, such as carpentry.
The overall lack of regulation means there is no standardised training nor service guarantee, Mr Ong said.
Understand that the industry is unregulated, so you need to go in with your eyes wide open.
Take the time & effort to choose a reputable firm, and ID you can communicate with.
Make sure you and your ID on the same page about design and quality.
Sometimes there really is no substitute for some effort and time.
Choose tiles/furniture with your ID together so you can be sure of the quality.
Take photographs of the construction process yourself (and not just rely on your ID to send you photos) and keep track of the progress and finished works.
Whatsapp conversations and photographs can be important evidence in case of a dispute. 
BTW – we share commentary on Singapore Investments every week, so do join our Telegram Channel (or Telegram Group), Facebook and Instagram to stay up to date!

I also share great tips on Twitter.
Don't forget to sign up for our free weekly newsletter too!
4. Scams
The biggest horror story of all is of course, running away with your money!
One renovation contractor was convicted of cheating more than 100 home owners of S$247,400. 
Three renovation contractors, who have had 21 complaints lodged against them in a year was given a warning by Case. They had different names, but shared the same director, office address and the same contact person.
Be careful of "new" firms that pop up as well, as they may very well be disguised firms that had a terrible reputation. 
Reno Pro Tip #4
A well thought-out payment schedule is your friend.
If possible, you should pay in reasonable tranches (although smaller firms sometimes don't have cash flow, and do demand a large tranche up front).
It is important to negotiate, and also be reasonable to the ID firm.
For instance, this home owner lost thousands:
Since the initial renovation works were well underway and the company had been recommended by a friend, an unsuspecting Leong let his guard down and authorised the payment of the second cheque.
"Of course, I just paid… but once I made the second payment, the contractor started to go MIA already, not replying my WhatsApp messages, not picking up my calls, nothing," Leong said, expressing that he was "talked into" paying for the renovation works upfront.
With the benefit of hindsight, he now realises that it was a "very casual agreement".
Reno Pro Tip #5
On the flip side, it is also important to be a reasonable client.
IDs and contractors also face extremely demanding clients who want the moon & stars, but are only willing to pay peanuts. 
Or clients who are extremely demanding on time, when they themselves are late on making key decisions or payments. 
So it takes two hands to clap.
Find a trustworthy ID firm and contractor, and be a responsible client, and you're on your way to an amazing home!
For more personal finance & investing content, follow Financial Horse on Social Media!