This article was submitted by a Guest Contributor. 
In the recent EIU world's safest city report, Singapore dropped from 2nd to the 3rd spot, because of the increase in online scams.
With scam victims losing $168 Million in the first half of 2021, almost 3 times from the same period last year, this has grown into a big issue in Singapore. And this amount came from a whopping 19,444 scam cases reported!
In this article, we examine 8 of the craziest investments scams in Singapore and what we can do to avoid them.
1. S$1 billion Envy Global Nickel investment scam
In March 2021, Ng Yu Zhi, the former director of Envy Global Trading was charged with cheating hundreds of investors at least S$1.2 billion. Yes, billion with a B. What stood out from the case, was not just the quantum of investment monies scammed, but the high-profile nature of the scammer and investors.
Investors were allegedly promised returns that averaged 15% every 3 months through trading discounted nickel from Poseidon Nickel, an Australian listed company, and then to sell it on to BNP Paribas or a company called Raffemet. Many rolled over their contracts after the end of 3 months to reinvest their proceeds, but no such contracts ever existed.
Ng Yu Zhi was not a low-profile personality. In 2019, he bought a Pagai Huayra hypercar, worth more than $8 Million and is said to have personal expenses of $2 Million a month. He is linked to an estimated 16 entities, with businesses ranging from a veterinary clinic, interior design firm, a supercar dealership, technology consultancy and multiple restaurants.
Another thing that stood out was the profile of investors. Pek Siok Lan, general counsel for Temasek, Thio Shen Yi, joint managing partner of TSMP law corporations, criminal lawyer Sunil Sudneesan and Finian Tan, a technology start-up investor, were reported to be among the many victims who fell prey to the scam. The high-profile nature of investors came as a surprise to many, and showcased the insidious nature of such sophisticated investment scams. 
2. The curious case of a Thailand kidnapping
In August 2021, it was reported that Loh Zhi Xiang was sentenced to 1 and a half years jail for his involvement in misappropriating more than $461,000 entrusted to investment companies. Sounds normal so far?
Things take a strange turn as it turns out that his co-accused, Mark Cheng Jin Quan, appeared in the headlines in January 2020 for being kidnapped in Thailand by a Singaporean. 
Mark claimed that he was kidnapped by fellow travel companion, Singaporean Kim Lee Yao Wei. Mark claimed to have loosened the strings which bound his wrist and knocked the gun out of his kidnapper's hand. The kidnapper's ransom was $500,000 of Mark's own bitcoin. The story does sound like a movie plot …
3. Living the High life with Diamonds and Wine
In 2016, it was reported that thousands of investors were left in limbo regarding their investments in diamonds and wine. Guillianno Mata was the man behind at least 5 different companies that received complains from investors.
Investors were promised 15% returns on their investments and did not see the physical assets of diamonds and wines bought, which were assumed to be kept in storage at external vendors.  Approximately 8,700 people invested up to $160 million into these linked companies.
We previously covered wine investing on Financial Horse, and one of the major warnings by industry veterans is in finding reputable and trusted dealers for your physical assets.
It should be noted that Mr Mata set up offices that were "luxuriously decorated" in Maybank towers and One Raffles Quay, among other prime locations overseas, giving off the impression of legitimacy. Hence, the importance of Monetary Authority of Singapore (MAS) licenses and regulations. 
MAS has repeatedly reminded investors not to deal with non-licensed entities as they might not be offered protection by the legal regime.
4. Sunshine Empire Scam
Sunshine Empire is one of Singapore's largest Ponzi schemes that cheated 20,000 Singaporeans out of almost $190 million. The scheme was envisioned by James Phang Wah, a self-styled entrepreneur who was raised on a farm in Lim Chu Kang to pay for night A-level classes.
Commercial Affairs Department (CAD) raided offices of Sunshine Empire in 2007, revealing a Ponzi empire, where pay-outs from older investors came from fees paid by new investors.
Investors were paying to become a Sunshine merchant which enabled them to buy and sell a wide variety of products, which also entitled them to consumer rebate privileges. These privileges translated to a return of 160% in 15 months.
The company sold the lie with managers decked in expensive suits and accessories and driving luxury cars. This tempted young people, who were a particular target for Sunshine.
After news broke that Sunshine was being investigated, Phang compared himself to investment legend Warren Buffett, saying he is "better than Warren Buffett".
5. Pump and Dump Scams
It was recently reported that $1.45 million were lost by 7 victims in a stock-buying scam in Singapore. These were ultimately revealed to be pump and dump scams.
Pump and dump scams are usually performed by scammers hyping up the price of a company's shares (or cryptocurrencies), by sharing fake "insider" news or exaggerating positive news. Once victims purchase shares and cause share prices to rise, scammers quickly offload their shares for a profit, leaving victims with losses.
In the past, pump and dump scams were routinely conducted through spam e-mails but more recently, online forums and group chats have been used to facilitate such activities.
In Singapore, these scams commonly appear in 2 ways.
The first method is for scammers to pose as attractive women on instant messaging applications such as WeChat and WhatsApp. They claim to possess insider information and encourage victims to purchase shares after gaining their trust. The second method is to be added to group chats that usually consist of tens of thousands of users and encourage users to purchase shares of a certain company.
Companies involved are usually companies with very low float, such as penny stocks, and high shareholder concentration which allows a couple thousand users to drive up share prices.
6. Investment Love Scams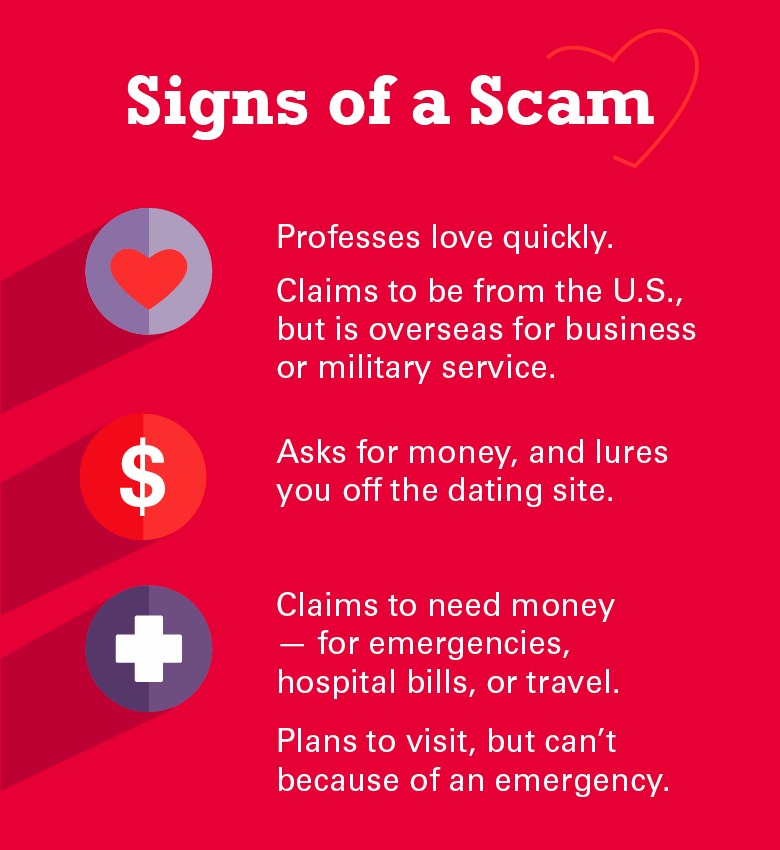 Investment love scams are regular investment scams, spiced with an additional layer of coming from your " special friend".
Often times, targets are lured to make a deposit to a fake brokerage account only for massive tax or other administrative charges to be charged when victims request for their monies to be withdrawn.
In Jan 2021, police conducted a 3-day operation with banks to intervene in fake gambling and investment platforms. More than 200 victims were found out to have fallen pray in the 3-day operation.
In investment love scams, victims are usually befriended on social media sites such as Facebook or messaging apps like Whatsapp with attractive photos and suggestive messaging. Victims usually earn an initial profit from the investment which entices them to deposit larger amounts into scammers accounts. So do be careful if a handsome or beautiful stranger randomly messages you with an enticing investmnet opportunity. 
7. Fake Gambling Scams
Fake gambling scams are increasingly common in Singapore. These scammers tempt victims with promise of "loopholes" that enabled them to make profits.
Following their first deposits, victims will be informed that their betting accounts were frozen and more money has to be deposited in order to "cash out" on winnings.
It should be noted that, victims of these gambling scams are also liable for offences under the Remote Gambling Act for opening and placing bets on these illegal sites, even though they do not actually exist.
Similar to investment love scams, many of the victims are "scouted" from social media or dating platforms.
8. Crypto Scams
Crypto as an asset class has been gaining more traction and popularity. Scammers are taking advantage of the emerging nature of this asset class to cheat others. 
The Singapore Police Force has received 533 reports of crypto-related crimes, of accumulated losses of S$29 million.
In July 2021, Torque, a cryptocurrency trading platform founded by a Singaporean, collapsed. Torque was ultimately revealed to be a multi-level marketing scheme. 
As with traditional investment scams, the promise of outsized market returns play on the greed of investors, blindsiding them to deposit monies.
Like traditional equities, crypto scams also come in the form of Ponzi Schemes, Pump and Dump schemes and fake online brokerages.
Another form by way of initial coin offerings (ICOs). While there are definitely legitimate ICOs, with more than 2000 ICOs in 2020 and more expected in 2021, chances that you pick the next bitcoin or ether are incredibly low.
Additionally, given the relatively unregulated nature of the entire crypto-currency industry, victims may find themselves having no legal recourse. 
How to avoid scams?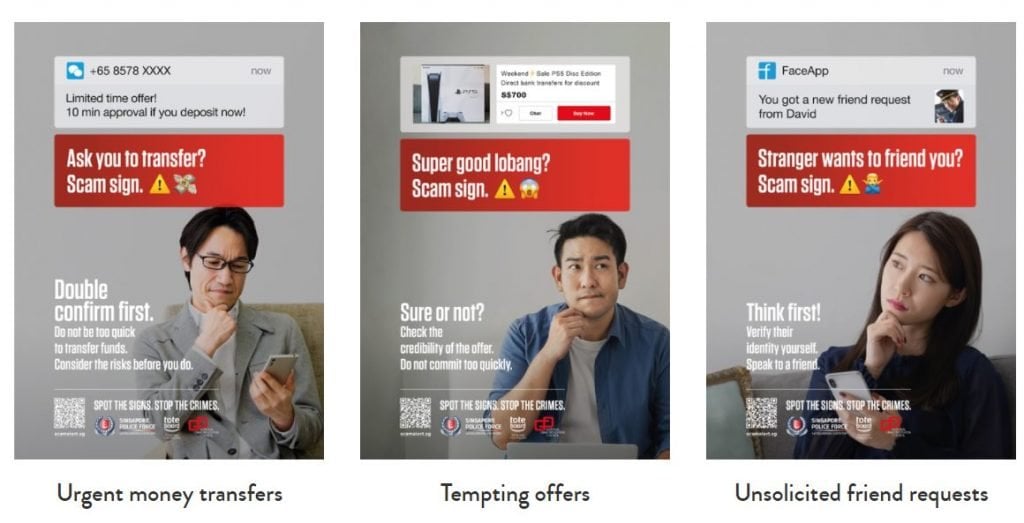 Finally, let's talk about how to avoid scams. Fundamentally, greed is the problem.
When it's too good to be true, it probably is.
Investment scammers know that victims are tempted by high returns and play on the psychological weaknesses of victims.
With Covid-19, scammers are also targeting the financially vulnerable, further worsening their situation. 
Clinical psychologist Dr Annabelle Chow noted in a CNA article that scam victims usually invest MORE cognitive effort in analysing scam materials than non-scam victims.
"Scam victims typically invest more cognitive effort in analysing scam material than non-scam victims. For example, someone who has some knowledge about financial securities will more likely fall for a financial security scam than someone with zero knowledge. If you have zero knowledge, you will just throw the information away, and not engage or interact with it."
Some scams are personalised to the victim, creating the impression that the offer isn't just unique to the recipient, but also scarce, added Dr Chow. 
To avoid scams, it is important to gain a trusted second opinion, and to have a realistic expectations of returns. For example, an annual rate of 25% and above are achieved only by the very best hedge funds in the entire world (and not consistently!), and it is important to keep in mind that regulator retail investors are very unlikely to gain access to these types of funds. 
Additionally, if someone who can make that kind of returns is still needing your money, that should pose another red flag. 
Fundamentally, we should abide by common sense and do check out MAS Investor Alert List if you get an unsolicited investment query.
In addition, anyone with information on fraudulent activities can submit it online at www.police.gov.sg/iwitness. 
You can also call the anti-scam helpline at 1800-722-6688 or go to www.scamalert.sg for additional resources.
This article was submitted by a Guest Contributor. The opinions expressed in this publication are those of the Guest Contributor.
---
Join the Financial Horse Investing Community!