To say the internet democratised investing is a massive understatement. 
In the past, you needed a copy mailed to you if you wanted a company's annual report.
Industry or stock analysis was available if you shelled out for expensive reports or found a copy at the library. And after going through all that effort to gather this information, you needed to collate and analyse the data manually.
Today, investors have an inverse problem. There are so many tools and resources that figuring out where to start can feel overwhelming.
So, we created an article that summarises the best resources that are available to investors.
This article was written by a Financial Horse Contributor.
Essential tools and apps for investors
Online brokerages
It seems pedantic to include this, but choosing an account to trade is a critical first step. There are tons of options.
To determine the most suitable broker, consider factors like how much you invest, how frequently you trade, and which markets you need access to.
Choosing a broker with low minimum fees is important as it reduces your cost base.
Another option is brokerages offering fractional shares trading, such as Syfe Trade and Interactive Brokers.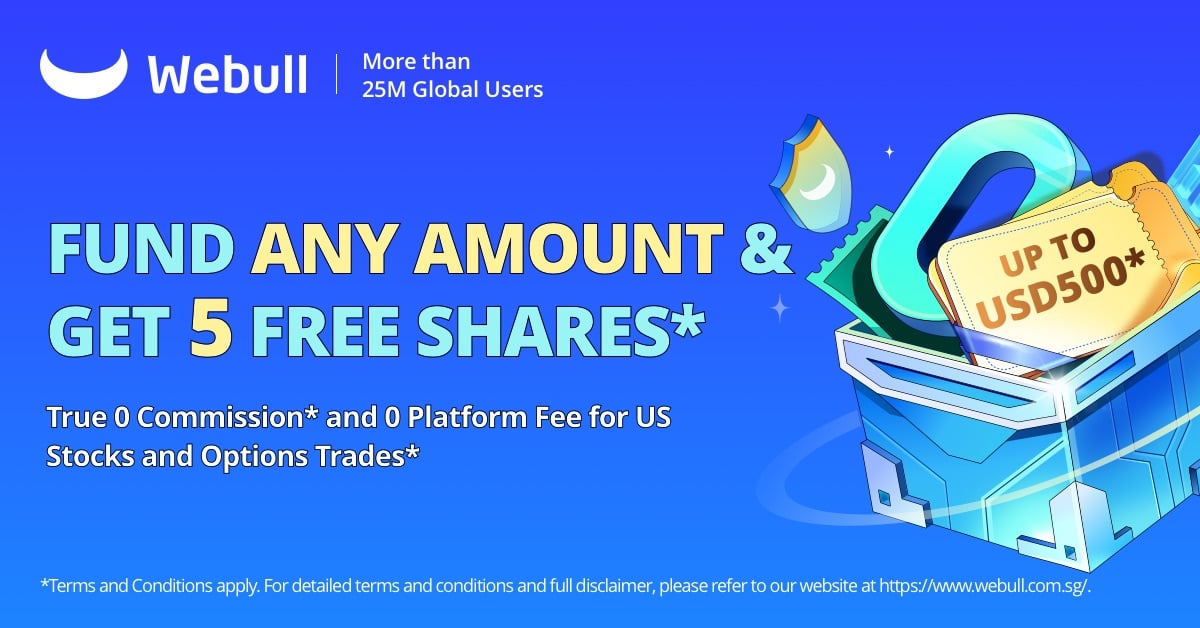 Robo-advisors
Robo-advisors are another good starting point for investors. They are a convenient, low-cost and automated way to manage your investments. Most have zero to low minimum investment amounts, so you can ease in slowly.
Robo-advisors connote a certain sameness across the options. Most offer an affordable way to invest in a low-cost and diversified portfolio via ETFs or mutual funds. But under their slick interface, these platforms can be very different.
They have different types of investment offerings, costs of underlying products and management fees. What you should pay the most attention to is their investment philosophy driving your portfolio construction.
This ranges from hands-off passive investing to a more active approach, with tactical asset allocation by overweighting or underweighting certain countries, sectors, or asset classes.
We can roughly categorise the robo-advisors into three types of investing philosophies.
Passive. These are plain vanilla and pure index investing. All they do is help you buy low-cost index funds to construct portfolios. You get pure-market returns. E.g. AutoWealth
Evidence-based (or factor-based). In the middle, some robo-advisors' portfolio still primarily tracks an all-world stock index but with tilts towards factors that perform well over long periods, such as "value". E.g. Endowus, MoneyOwl, OCBC RoboInvest, Saxo Wealthcare
News, analysis and community
Now that we have the basics down, we turn to news, analysis and community. Keeping up with financial news, trends and individual companies is an essential habit for any investor.
News and stock analysis
To keep up-to-date, newspapers like The Business Times and Financial Times are good news sources. Specialised magazines and newspapers like Barron's are also helpful if you want something more in-depth.
The Motley Fool and Seeking Alpha are two paid subscriptions to consider for more comprehensive stock research and analysis. But there are tons of creators if you are interested in specific sectors. You can go down the rabbit hole on Substack and other newsletters.
To get stock watch and premium market updates, consider also subscribing to Financial Horse's Patreon!
Social media and Community
Social media is an indispensable discovery tool. And it is terrific if you use it with intention, curating your feed to surround yourselves with high-quality content.
For example, we've written about the best free podcasts and YouTube channels to follow.
Reddit is fantastic for finding a community (check out our Reddit community!) — just make sure you treat r/wallstreetbets as more entertainment than serious financial advice!
And, of course, if you enjoy our content, you can join over 39K like-minded investors in the FinancialHorse Facebook group.
Learning
Online courses
Blog posts and YouTube videos are great. But if you want to learn investing in a structured way, online courses might be a better fit.
Coursera and Udemy have numerous free and paid courses to learn foundational topics in finance. Apart from MOOC providers, YouTube has many fantastic free resources. For example, one highly-recommended introductory course to Economics, taught by university professors Tyler Cowen and Alex Tabarrok, breaks down complex ideas about the economy in a simple way.
You can take an entire NYU Business course on Valuation, taught by none other than Aswath Damodaran, the "Dean of Valuation". It's pretty mindblowing that you can learn from some of the best teachers in the world — all for free!
That said, it's worth investing into paid courses if you want something that can give you information accurately and quickly. 
Check out FH's Stocks Masterclass to supercharge your investment portfolio!
Books
Charlie Munger said you can't get to be a really good investor without doing a massive amount of reading.
Read the best books on investing that have stood the test of time to shape your investment philosophy.
There are classics like "The Intelligent Investor" that are constantly recommended for a good reason. But Munger says you should read wisely across a broad range of topics.
Check out our post for some of the must-read investment books.
Investing tools
With a strong foundation of investing basics, these tools are a force multiplier and help you save hours in your research and analysis.
Stock screeners
Stock screeners are great for narrowing down thousands of stocks to find the ones that meet your criteria.
Yahoo Finance and MSN are great free tools.
For something more advanced, consider platforms like Finviz and Stock Rover, which offer sophisticated features like advanced charts, customised filters, and backtesting.
BTW – we share commentary on Singapore Investments every week, so do join our Telegram Channel (or Telegram Group), Facebook and Instagram to stay up to date!
I also share great tips on Twitter.
Don't forget to sign up for our free weekly newsletter too!
[mc4wp_form id="173″]
Tracking Insiders and Smart Money
If you invest in US stocks, 13F filings are a great tool for learning what the top investors are doing. 13F is a quarterly report that all institutional investors with at least $100 million in AUM must file.
These filings reveal how many shares the funds hold, meaning you can analyse their investing strategy and use it for your research. 
Services like Whale Wisdom and Dataroma make these insights easier to find. These tools make it easy to browse the portfolio of top investors like Bill Ackman and Warren Buffett.
Bloomberg alternatives
The gold standard for financial data is a Bloomberg Terminal. But $2,000 a month is way too costly for most retail investors. Thankfully, there are many free or cheaper alternatives.
These platforms give you access to sophisticated tools like advanced charting capabilities and dashboards.
Some platforms, StockRover, provide comprehensive data and research reports on US companies. These tools all provide some unique feature or another.
Some notable names include Koyfin and ShareInvestor WebPro — choose which suits you best.
Conclusion
Investing involves many concepts and skills, but you can become a better investor with a good foundation and the right tools.
Invest in your knowledge by taking courses and reading books. Then, learn how to use tools to analyse stocks and track the market.
Investing is a lifelong journey, so take your time. 
Make learning a habit, compound your knowledge, and you'll make great investments to achieve your financial goals.
For more personal finance & investing content, follow Financial Horse on Social Media!